It's almost time for the 2014 Olympics, and all eyes will be on the Sochi's opening ceremony.
The big event takes place at Sochi's Fisht Olympic Stadium on Feb. 7 at 11 a.m. ET, although competition begins one day earlier.
Wondering how you can watch the pomp and pageantry?
CBC will show the event again at 2 p.m. ET, and run "enhanced" coverage during that day's Olympic Primetime, featuring highlights and athlete interviews.
Story continues below slideshow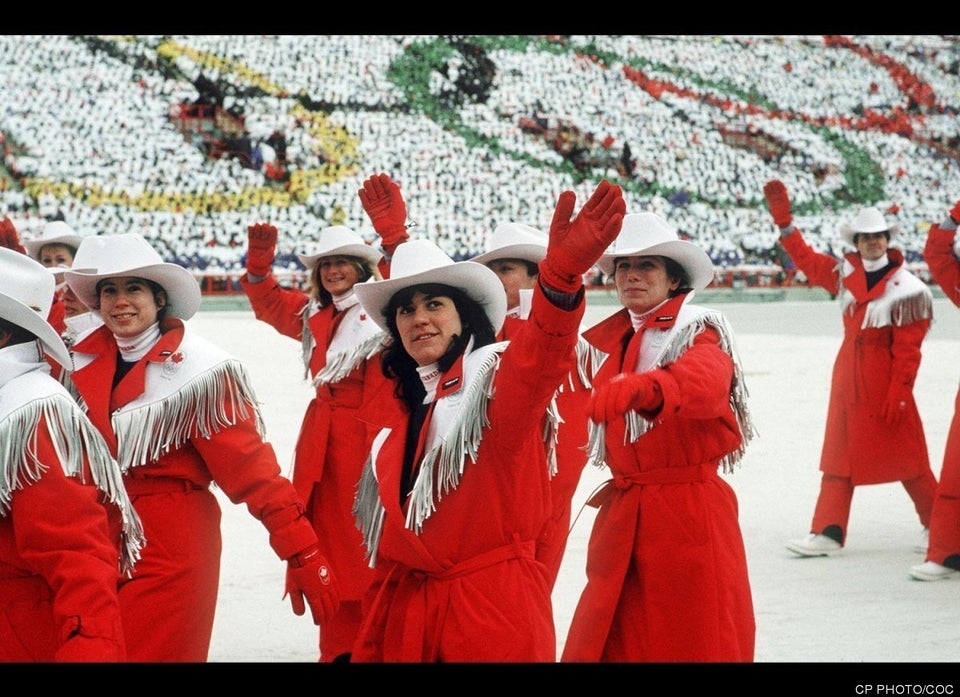 Canada At Olympic Opening Ceremonies
The closing ceremony will take place on Feb. 23.