It's almost here. The 100th Grey Cup kicks off on Sunday and if you're in Toronto, you might even be one of the lucky people to catch the sold-out game live.
TSN will be broadcasting the CFL championship game and the network will be providing coverage starting at 1 p.m. ET, so you'll have plenty of time to learn all those players' names, jersey numbers and where they played college football.
The Calgary Stampeders (14-6) knocked off last year's champions the B.C. Lions to earn their spot in Toronto. The team has a formidable offense led by running back Jon Cornish, who picked up the CFL's award for Outstanding Canadian Player. Calgary has been snake-bitten against the Argos, losing both games when the teams met this season. This will be the 13th time the Stamps will be playing in a Grey Cup. The last time they took the Cup was in 2008 when they beat out the Montreal Alouettes on home turf.
The Toronto Argonauts (11-9) will have home field advantage and squeaked into Sunday's game by fending off the Montreal Alouettes in a hard-fought playoff game last week. They have their own offensive threat in wide receiver and CFL player of the year Chad Owen. The Argos will also have history on their side; they've won the last four Grey Cup games they have appeared in, and they hold the most championship titles in the CFL at 15.
There's already been some football-related drama earlier in the week, with Calgary Mayor Naheed Nenshi challenging Toronto Mayor Rob Ford to a Grey Cup bet. The winner will donate their weight in food to the winning city's food bank and will have to wear the winning team's jersey. Not to be outdone, Ontario Premier Dalton McGuinty and Alberta Premier Allison Redford have their own bets going. But the strangest bet might have been placed by the CEOs of the Toronto and Calgary Zoos. The CEO of the Calgary Zoo has agreed to scrub his animal park's penguin exhibit if the Stamps lose; his counterpart will clean the Toronto Zoo's giraffe house if the Argos go down to defeat.
Calgary Stampeders fans also made headlines when they tried to enter the Royal York Hotel with Marty, a 15-year-old horse who acts as a sometimes mascot for the Stamps. The fans were trying to recreate a moment in 1948 when Calgary fans brought a horse into the Royal York. The horse and his entourage was initially denied entry, but facing public pressure, the hotel eventually relented and allowed Marty into the lobby. "It's history. We're here. We're in. The tradition is live and well," said Calgary Grey Cup committee chair Fletcher Armstrong.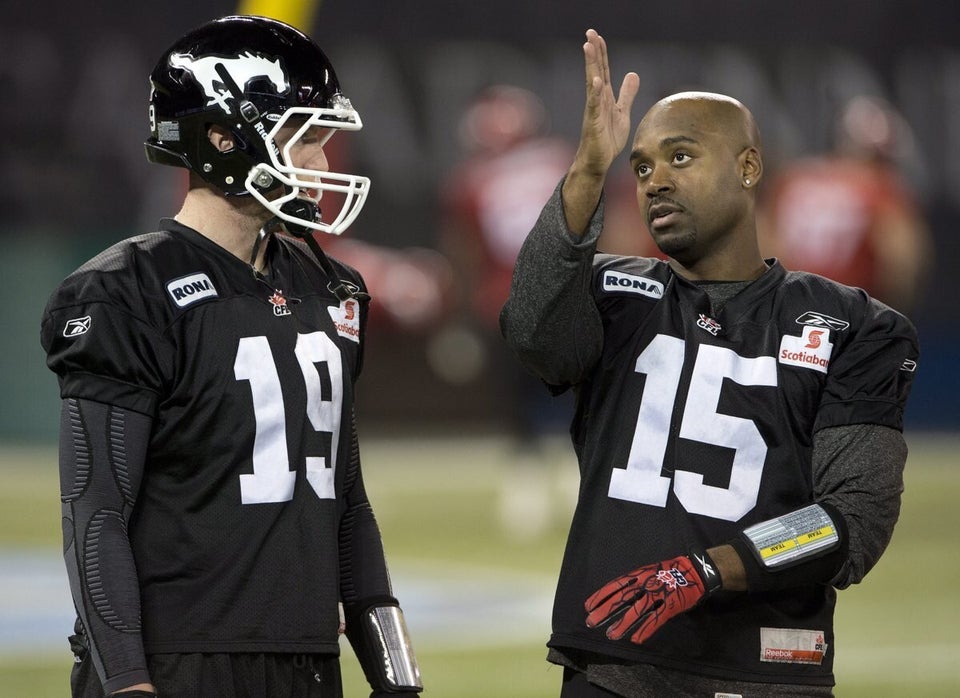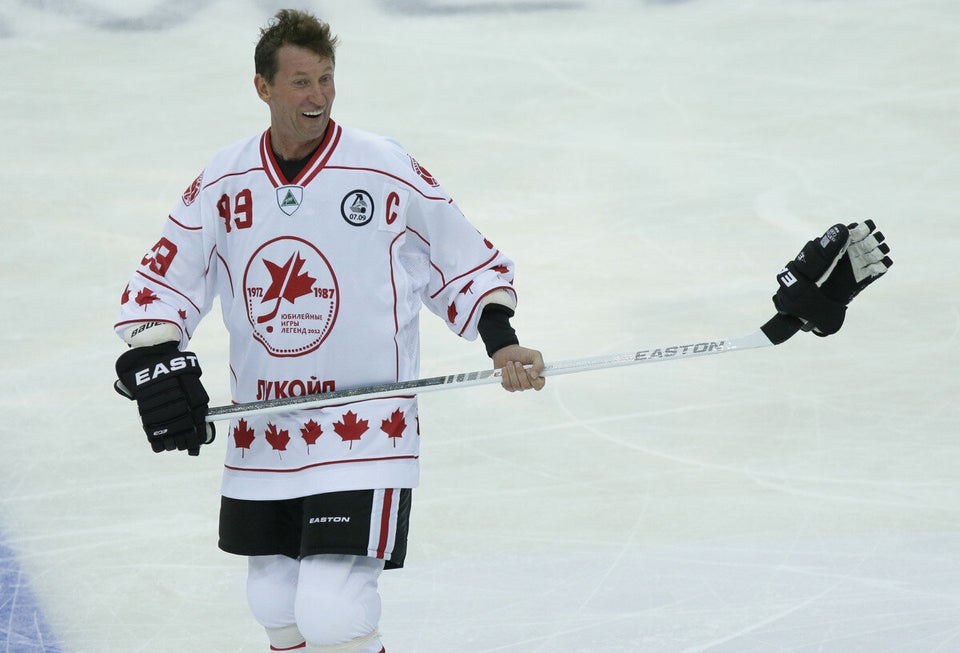 The Greatest Canadian Athletes