NOTE: This article first appeared in 2013. In 2017, Chinese New Year will be celebrated on Jan. 28. It will be the year of the Fire Rooster
Chinese New Year is right around the corner, with the Year of the Snake set to pick up where the Year of the Dragon leaves off on February 9th, New Year's Eve. That means plenty of festivities will be taking place over the 15-day celebration period across Canada, with large-scale events like parades in big cities like Toronto and Vancouver, as well as a plethora of community fêtes.
The 15 days of activities centre around food and family, with many people who live abroad returning home to mainland China for the occasion, considered the most important holiday in the calendar. According to Malaysia's Star Online, some single adults have even resorted to "renting" boyfriends and girlfriends to bring home in order to avoid parents' prying questions about marriage and grandchildren.
In Canada, Chinese New Year celebrations run the gamut from traditional to innovative. Gung Haggis Fat Choy dinners, for instance, fuses Chinese and Scottish elements together to observe both Robbie Burns Day and the Chinese New Year, since they often fall close together (though this year, they're a couple of weeks apart).
If you're keen to get in on the Chinese New Year action this year, we've compiled a list of seven more traditional ways you can usher in the Year of the Snake.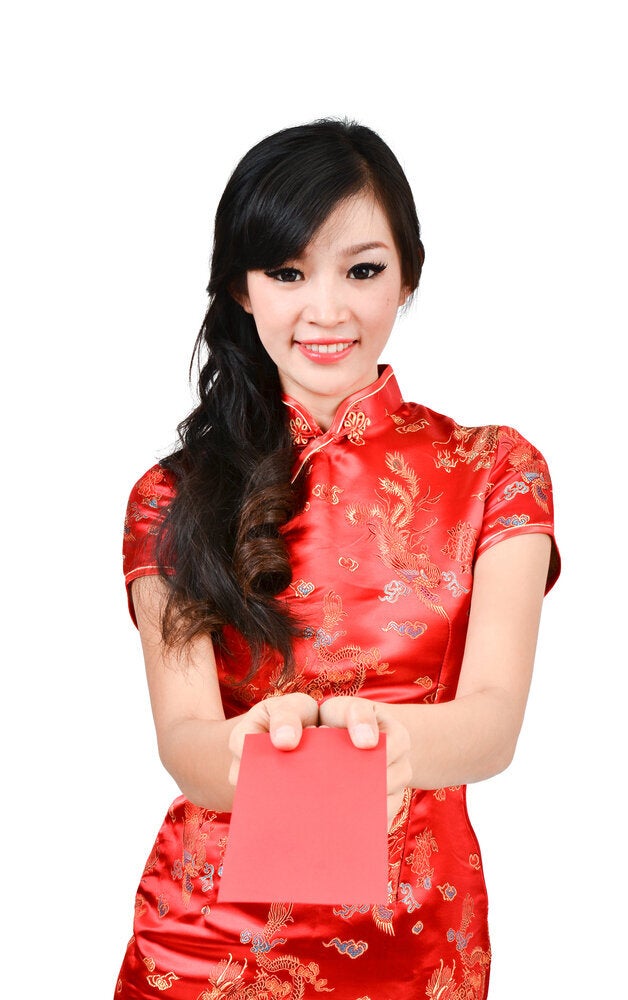 How To Celebrate Chinese New Year
1. Brighten Up Your Wardrobe. First things first: if you want to start the year off right, don't wear black during the 15-day celebration. Black represents death, and you certainly don't want to welcome death into the new year. Red is the best colour to sport, since it's thought to ward off evil spirits and misfortune.
2. Create A Money Tree. According to the Detroit Institute of Arts Museum, Money Trees are traditionally comprised of a bushy pine or cypress branch that sits in a porcelain pot atop of rice, pine nuts and melon seeds, and can help invite good fortune and prosperity into your life. The trees can be decorated with paper coins and symbols of long life, like paper cranes, with the genie of wealth perched on top.
3. Visit a Chinese New Year Exhibition. Edmonton's Muttart Conservatory has devoted one of its lush botanical garden pyramids to the Year of the Snake, with orchids, chrysanthemums and azaleas on display. Visitors can even plant jade trees and make their own Money Trees to take home. You could find bonsai trees (also known for good fortune) and home and garden stores in your city.
5. Get Involved With Fireworks. Setting off firecrackers is considered especially lucky for business owners hoping for a prosperous year ahead. Look for Chinese New Year fireworks displays near you, or set off your own firecrackers to scare off evil spirits. (Only if firecrackers are legal wherever you are, of course.)
6. Eat Noodles. Long, uncut noodles symbolize long life in Chinese culture, and are one of the main dishes enjoyed during the new year celebrations, , according to Visit Beijing. This is particularly the case on the seventh day of celebrations, considered the birthday of human beings.
7. Check Out A Lantern Festival. Corresponding with the 15th day of the Chinese New Year celebrations (and therefore, the first full moon of the year), the lantern festivals usually consist of children carrying lanterns in a parade, and attempting to do riddles on them. LunarFest, which has events in both Toronto and Vancouver, gives the opportunity to explore the Lantern Jungle and attend a special "Secrets in the Lantern" workshop at Toronto's Harbourfront Centre, or participants can take in the Lunar Medley and another unique Lantern Jungle at the Vancouver Art Gallery. Both of the LunarFest Lantern Jungles include colourful snake lanterns made by kids.
Popular in the Community