You have certainly heard about the major winter storm that hit the East Coast last week and significantly affected air travel. Thousands of people found themselves stuck because their flights were delayed or cancelled. Here's how to help prepare in case that happens to you.
One of the things that surprises travelers the most based on the messages I get on my travel website is that the only thing you're entitled to get from the airline if there is a weather delay is a seat on a future flight. There is no compensation required whatsoever when a delay or cancellation is caused by the weather.
And that's actually fair. How could they control the weather? How could they be held responsible for the weather? It wouldn't make any sense.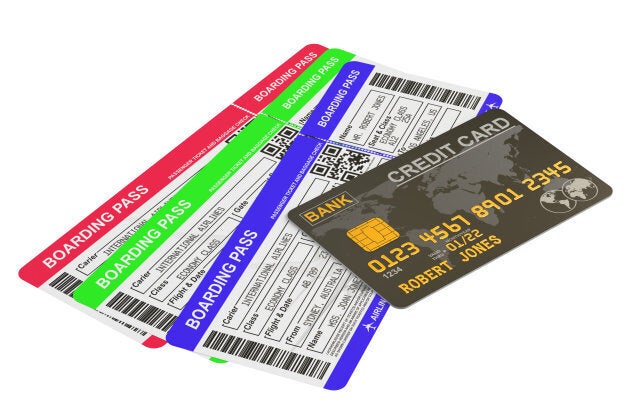 So, to prepare for any delay, you should pay for all plane tickets with a credit card that offers free flight delay insurance. There are several cards that offer it, for free. It will give you $500 to pay for meals and a hotel, which will make any problematic situation at the airport a lot more pleasant. Of course, you need to pay your credit card balance in full at the end of the month to avoid all fees.
Paying with a credit card that has flight delay insurance will compensate you financially, but it will not get you to your destination any faster. Having taken nearly 200 flights in my life, I've had my fair share of delays and cancellations. Here's what to do if it happens to you, in order to avoid a long delay.
If you see that your flight will be affected, airlines often have a simple and convenient solution for those who want to avoid going to the airport unnecessarily. It's called a waiver.
You can decide to cancel completely, and you will be refunded the total price of your ticket.
Usually flights can never be modified or refunded, but during storms, airlines often give you the option to change your booking online, easily and quickly, without any additional fees.
If your travel plans are flexible and you want to avoid the headaches, you can proactively change your flight to leave two days later and avoid delays and cancellations. Hotels are often refundable without any charges up until a few days before the stay, but not always, so always check specific policies.
If this isn't possible, you can decide to cancel completely, and you will be refunded the total price of your ticket, as long as a waiver has been declared for your area and dates. This information will often be found directly on the home page of an airline's website during storms, or in a section called "advisories," "alerts" or something similar.
If you cannot change your flight in advance, or you already are at the airport and see that your flight is canceled or delayed, you have several options depending on the length of the delay.
The best advice is to take action yourself. Do not rely on employees and airlines, since have to deal with thousands of people in your situation. They are not interested in finding the best solution for you, but will simply give you the easiest one for them! They will sometimes put you on a flight 10 hours later, or even the next day.
There is almost always a better option.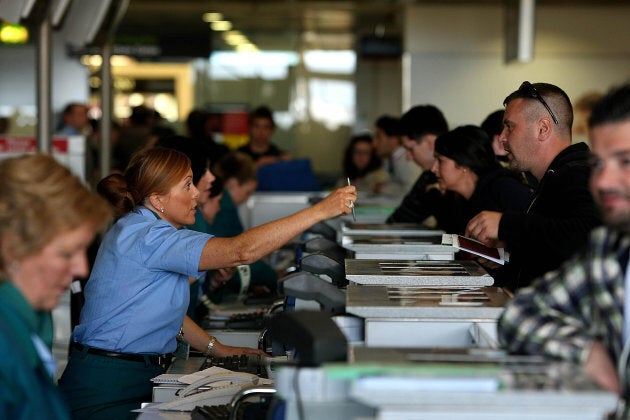 Say you are in Toronto and were flying Toronto-Newark and Newark-Miami on United, but Newark airport is caught in a storm. They will give you a seat on the next Toronto-Newark flight. Instead of doing nothing, search on your own and find the next United flight, no matter where it goes. Let's say it's Chicago. Then, see if there are Chicago-Miami flights that take you to your destination faster. This is often the case.
If you arrive with a clear plan and specific flight numbers and you ask politely, the airline will give you this itinerary without a problem, provided there is availability. And experienced travelers will all do this trick very quickly, as soon as the flights start to be canceled.
So, if you want to have a seat, act fast. Otherwise all other flights will fill up quickly, and you will have to hang around like everyone else who did nothing!
Follow HuffPost Canada Blogs on Facebook
Popular in the Community