In some areas of B.C., buyers have the option to purchase freehold or leasehold properties. Vancouver's West End has leasehold condos, for instance, while False Creek, Fairview Slopes, and Point Grey offer leasehold town homes and detached houses. You might also see listings for leasehold properties on Vancouver Island in James Bay and other areas. However, it's important to understand the financing implications of a leasehold property before making an offer.
With a freehold, you basically own the property and the right to remain in the property in perpetuity, provided you make timely payments to your lender. But in a leasehold situation, you're buying the structure and buildings, while leasing the land from the owner (possibly the government or a First Nations band).
Leases can last up to 99 years, but once the lease runs out, the owner may choose not to renew it or may renew it at a much higher market value. False Creek South residents face an uncertain future as the first lease expiration approaches in 2022.
On the surface, leaseholds can seem attractive to buyers because they are usually quite a bit lower in price. Buyers with a budget of less than $1 million might be thrilled to find two-level town homes within their budget, just steps from Granville Island. Sounds great, right?
Here's the kicker: it's a lot harder to get financing on a leasehold property. Most mortgage financiers only lend on government leaseholds. Private leaseholds or First Nations reserve land is much more difficult to finance. Plus, many lenders who do finance leasehold properties require a down payment of at least 30 per cent because they're uncomfortable with the fact that the owner doesn't own the land.
In an ideal world, properties would retain their value or appreciate over time (of course, we know this isn't always the case when prices are inflated), but leaseholds don't do either. The closer you get to your lease expiration date, the less your property is worth due to the uncertainty of a renewal and the harder it is to refinance your mortgage.
Now, in some circumstances these facts may not bother the owner. Retirees may have built up equity from previous properties so they can pay cash, and their life expectancy may be shorter than the remaining lease (however, if they wanted to leave their home to heirs, a freehold property might make a more attractive legacy). And long-time renters who don't view real estate as an investment may find they can pay less for a mortgage on a leasehold property versus sky-high Vancouver rents. (Of course, they would still need to save up for a decent-sized down payment and they may also need to make payments for the land if it's not prepaid.)
But for buyers who want a potentially appreciating asset and can't afford a 30 per cent down payment, a freehold property may be a better fit for their needs. Either way, an independent mortgage broker can help explain your options and discuss which lenders may be willing to finance freehold or leasehold properties.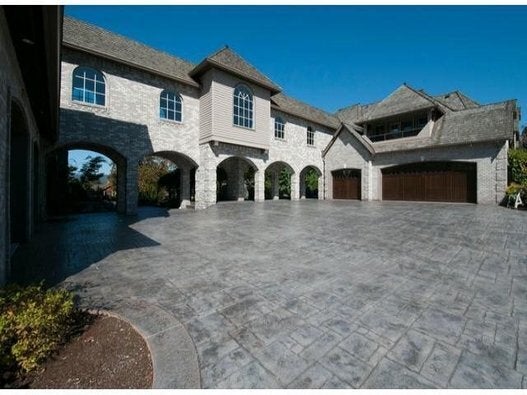 Chad Kroeger's Former Mansion For Sale
Popular in the Community