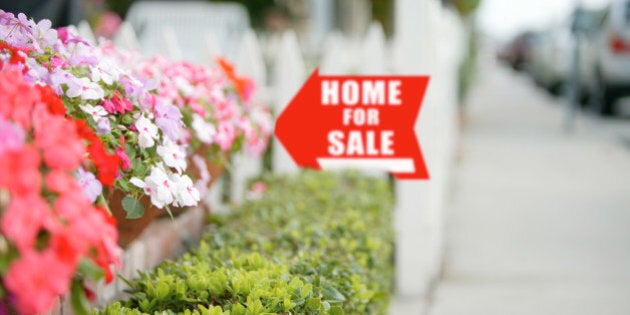 Most people have an idea what they want when buying a home -- proximity to transit and schools usually ranks near the top.
Buyers' criteria may vary depending on their age and location. Single professionals looking for a downtown condo would likely key on proximity to mass transit. Young families in the suburbs, on the other hand, might rank schools and parks at the top of their list.
When it comes to the value of your home, however, certain neighbourhood features have very distinct influences -- positive and negative -- that you should be aware of.
For example, realtor.com, the official website of the National Association of Realtors in the U.S., recently produced a list of the worst neighbourhood features that drag down your home value.
Its counterpart north of the border, the Canadian Real Estate Association and its website, realtor.ca, doesn't have an equivalent list for the market here, so we assembled one -- from an informal poll of realtors and other sources.
Here, then, are five things to look for -- and five to avoid -- when looking for a home.
Mass transit: This isn't just for convenience, though being able to walk to a subway, LRT or commuter train is the wish of many homeowners. Experts rank walkability to a subway station as the number one thing homebuyers are willing to pay for -- so it has a very real positive impact on property values. Research shows that homes located 500 to 800 metres from a subway stop increase by 10 to 20 per cent in value more than average. And in a downturn, these properties will drop by 10 to 20 per cent less.
Schools: This may be more important for young families than single professionals or Millennials, but overall, properties close to good schools and school districts are at a premium. (And be sure to avoid poor school districts.) Think convenience in dropping off the kids, less worry about long commutes, syncing up with daycare or requiring them to become "bus pupils." And when it comes to resale, you'll find lots of people looking for just this kind of home.
Walkability: Speaking of convenience, proximity to amenities such as shops, services and restaurants ranks high on most buyers' lists. Being able to walk to them, within a reasonable distance, is golden. Builders know this, and more and more of them master-plan their communities to make sure such essentials are nearby.
Parks: Lifestyle is becoming increasingly important -- and in some cases, a concern -- these days, especially for the thousands upon thousands of Canadians choosing to live in condos because of their affordability. Think it's not so important? Try living in a downtown condo cluster without any greenspace in sight. Generations of Canadians are now growing up as condo dwellers, so nearby parks, trails and other escapes are increasingly essential.
Major highways: Besides living reasonably close to work, most homebuyers also want to be close to friends and family. But these days, with rising prices increasingly determining where you buy, easy access to major highways and thoroughfares is the next best thing. And thank goodness many Canadian governments are spending billions on infrastructure to help make it all happen.
"The features that are most important to homebuyers are reflective of what they value as individuals," says Adil Dinani of Royal LePage West Real Estate Services, Burnaby, BC. "Generally speaking, neighbourhoods that fall within excellent public school catchments, are close to rapid transit hubs and have access routes are highly sought after.
"The notion of walkscore also plays an important role in desirability -- residential neighbourhoods that are in proximity to urban conveniences such as cafes, grocers, restaurants and parks are generally very attractive and can positively influence the value of homes."
Busy street or intersection: While proximity to highways is high on the list of positive influences, there's such a thing as being too close. The concern here is two-fold: high volume of motorist traffic; and the danger that represents to pedestrians. The same is true with being too close to a subway or train station -- and studies show a definitive drag on property values.
Cemeteries: Superstition or not, many people find it just too creepy to live adjacent to any kind or size of cemetery. Some may find it cool, but the greater likelihood is that far more potential future buyers will be turned off at the prospect.
Industrial areas: As best, think loud, potentially constant industrial noise and heavy truck traffic. At worst, depending on the type of industry, imagine particulates and other kinds of emissions and contaminants. No thank you.
Railways: We all remember Lac-Mégantic, but if you need a reminder, there was a train derailment in downtown Toronto just last month. Rail transport and transit literally helped build this country, and it's important to our future, but there are very real dangers in living too close to railways.
Hydro wires: Even if you, personally, aren't put off by homes located near hydro right-of-ways, future potential buyers of your home might be. Such properties often sell at a discount -- which may sound great at first, until you realize it's because the pool of prospective buyers is smaller when you go to sell. Why take the chance?
Importantly, such negatives can actually help people in their home search.
"It really depends on the budget, but most of the time, a buyer will make up their mind on a home that they are ruling out, quicker than a home that they love," Shawn Zigelstein, sales representative at Royal LePage Your Community Realty in Richmond Hill, told YPNextHome. "Buying a home is a process of elimination rather than a process of selection, and many of these specific factors may help a buyer eliminate a home very quickly."
TOP 9 DRAGS ON PROPERTY VALUES
High renter concentration
Follow HuffPost Canada Blogs on Facebook