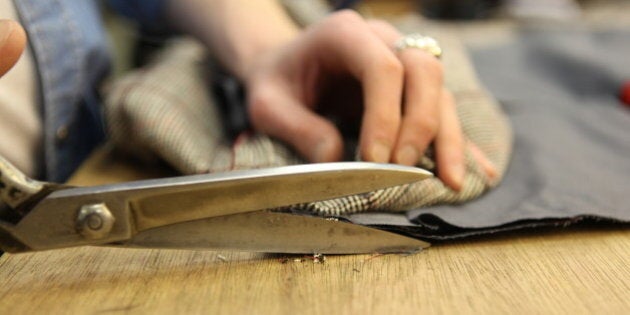 "A couple of days ago I asked my client, a criminal lawyer, if I should start my own law practice. As his jaw proceeded to drop, I explained that I hang out with a lot of lawyers and know some stuff. Of course I was joking, but it's the same thing with some of these, so-called 'bespoke' tailors."
Konstantine Malishevski started training as a tailor at 17 and, after 28 years in the business, he now heads up the custom design and made-to-measure department at GOTSTYLE in Toronto. And he is very passionate about it.
With wedding season fast approaching, I thought I would catch up with him to gain a little insight on the industry.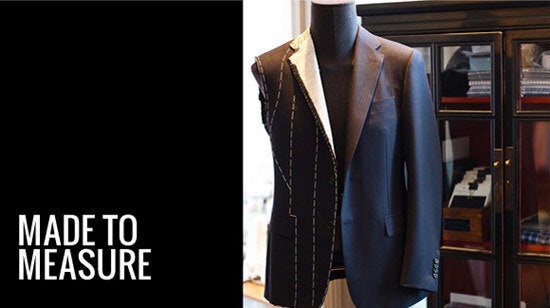 How and where did you get started?
I'm a fourth generation tailor, and my grandmother was my first teacher. She was a couture seamstress, making dresses that were featured at the National Exhibition. She had this unparalleled attention for detail and worked with very difficult fabrics. I like to think I inherited her patience.
My formal training started when I went to a specialized college in my hometown of Odessa, Ukraine. After three years of study and hands-on practice, I went on to apprentice with some great masters. They taught me tricks of the trade I didn't have a chance to learn in school.
What do you love most about what you do?
I love details and I also love fabrics. Some are so inspiring that, as soon as I see and feel the material, I can visualize them in an outfit, completed with a shirt and accessories. Every time I receive the next season's textile samples, I feel like a child with new toys. I also get a big kick out of the creative process when it comes to designing personal garments. It's always an exciting challenge to reflect on a customer's needs and wants, then to make sure that knowledge is carried through the production. I love seeing the gratitude in a customer's eyes when they pick up their custom made suit.
Where do you think the bespoke clothing industry is going?
I have some concern because to understand garment construction in-depth; to properly assess your posture and fit requirements, the person must be a trained tailor. That means having appropriate education, practical knowledge and experience in making suits, as well as understanding of various fabrication and foundations and how they will translate into a garment.
Clients tell me all the time about the ill-fitting custom suit they got from another shop. I'm not talking about reputable master tailors like Nello Sansone from Harry Rosen in Toronto and Pino Mancuso, who is now living in Vancouver. I'm referring to the flight-by-night businesses that have popped up like mushrooms in many Canadian cities.
A quick Google search pulled up a few dozen such businesses in Toronto alone.
Yes, most of which are run by people who never received any proper training, nor do they have any technical knowledge. There are rare exceptions, and I've seen a couple of hardworking enthusiasts turn their hobby into a well-functioning business. Obviously just doing a Google search isn't going to tell you that.
Perhaps a better place to start is with a little education via one of the blogs that cover what to look for in the custom suit category. Parisian Gentlemen and Men's Style Fashion do a good job of explaining the differences in construction, and which suit is better and what you should ask for.
Detecting professionalism, and salesmanship vs. craftsmanship, seems like a difficult task.
It can be. One can't become a skilled professional tailor by knowing "the tip of the iceberg". It's important to note that, unlike buying a car where you can look under the hood, you will not be removing the lining to verify how your suit was built. Even if you could, you wouldn't understand the technicalities.
Just like generations ago, purchasing a custom made garment becomes a matter of trust between a client and the tailor. A customer would never complain about spending too much money for something he really wanted, but finding out that suit wasn't worth the price leaves a bitter taste in the mouth and gives a bad rap to real professionals who know the trade.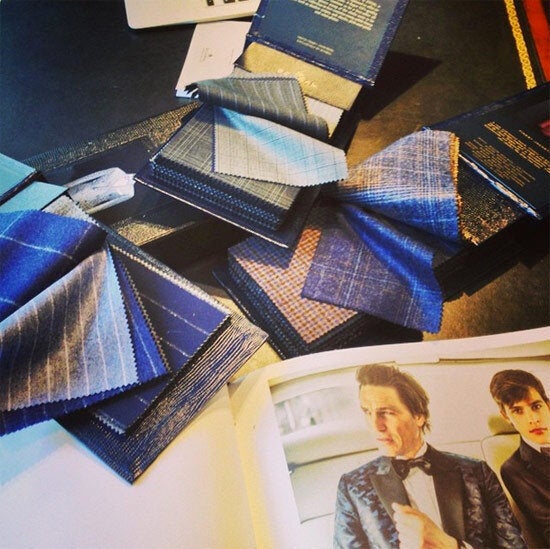 Can you give us a few pointers to help with the process?
I'd be happy to! Here are my top eight tips.
1. Do research. Ask around and read reviews online. Look for a history of professionalism behind the tailor and his shop. Knowledgeable friends might refer you to a master. If not, don't be afraid to ask the tailor for references. Have a casual chat with the prospective tailor and ask about his training and professional experience. Understanding the demographics of his clientele may also be useful.
Remember, you are establishing the relationship and mutual openness is important.
2. Understand the level of workmanship. Experienced tailors have seen it all and have dealt with a variety of body shapes and complicated demands. Look for those who combine their experience with an understanding of the current fashion and fit trends. Be upfront and clear about your expectations. You will want to ensure that you are on the same page with regard to what works best for your body type.
3. Made-to-measure vs. bespoke. While some shops provide both services, some specialize in one. It's always better to have a high quality, flexible, made-to-measure than poorly made bespoke. The proper bespoke garment offers a high level of precision and hand craftsmanship, with two or three fittings before the suit is completed, and will cost considerably more than a made-to-measure suit. Because of an extreme shortage of good tailors, the vast majority of business today offer made-to-measure product. It's important to know that if you are not measured by a tailor, and cannot see the actual tailor shop -- with a cutting table and tailors working on other customers' suits -- that's made-to-measure and not a true bespoke. Good luck arguing this point with me!
4. Garment production and management. As you can probably imagine, no one will be calling China or Thailand to discuss each individual suit and what exactly needs to be done. Any measurements submitted by sales associates will be assumed as "correct" and your suit will be cut to these specifications, whether they are accurate or not. In some cases, larger manufacturers will sub-contact your sub-contracted made-to-measure suit. Imagine some crucial details lost in the pipeline, never mind delaying the whole process. While you may not be able to verify the manufacturing processes, knowing that you are dealing with a reputable shop should give you a peace of mind and minimize potential errors.
5. Indicate budget and review quoted prices. If you don't outline the budget from the beginning, you maybe wasting time by looking at fabrics and discussing options outside of your price range. Fabric cost plays a big role and is a major factor of pushing suits over budget.
For bespoke, expect to pay upwards of $3k for a suit made out of relatively inexpensive cloth. In contrast, a decent made-to-measure suit should cost you at least $1,000. Lower priced made-to-measure could indicate one or all of the following: imported, cheap fabric; limited body and style modifications and/or poor garment construction. Which means corners are being cut and important features are being skipped.
6. Schmoozers vs. Professionals. A true master will proudly show you his shop and his work. The schmoozer will pour you a scotch, light up your cigar, and convince you that a $250 glued suit is a $2,500 "bespoke masterpiece." Why? Because they see an uneducated customer who came to get his ego buttered up.
Stay focused and concentrated. If something doesn't seem right, leave. Remember, this is about trust and professionalism. Do you remember your face when you were told you bought a lemon and not a car? Avoid that situation.
7. After service. Final delivery, errors, adjustments. Let's face it, it's a craft and mistakes do happen. While most shops will try to resolve the issues, you need to be clear on how the errors will be dealt with. In the case of made-to-measure, the level of final adjustments should be minimal if the suit is made properly. If there are a lot of alterations, something likely went very wrong. Some shops will offer "lifetime alterations" as a way to get the customers, but do you really need that? There is a limit on how much a suit can or should be altered, which pretty much renders this offer useless. Any honourable tailor will stand by his product quality without making such policies.
8. Record keeping. Whether they are actual patterns, computer generated markers, or records of final adjustments, make sure your tailor is keeping them. In case of made-to-measure suit, properly kept records will save a lot of time when you're ready to order your next suit, and will allow you to place an order remotely if necessary. A bespoke suit greatly depends on the person who created your pattern and, since all of them have their own methods, the pattern stored on file will ensure consistency of fit.
Just remember that whichever way your heart or budget wants to go, keep your eyes and options open. Trust your instinct and don't get sold on labels and fancy linings.
There you have it ladies and gents...If you know of any great Canadian tailors, please mention them in the comment section below.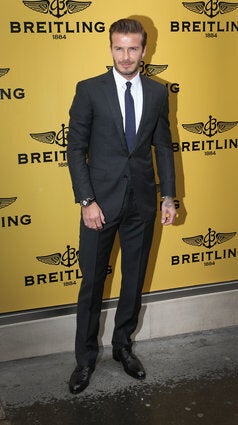 David Beckham's Best Suits