But do you know what to do in the event of a natural disaster? And what should you pack in case you need to evacuate your home?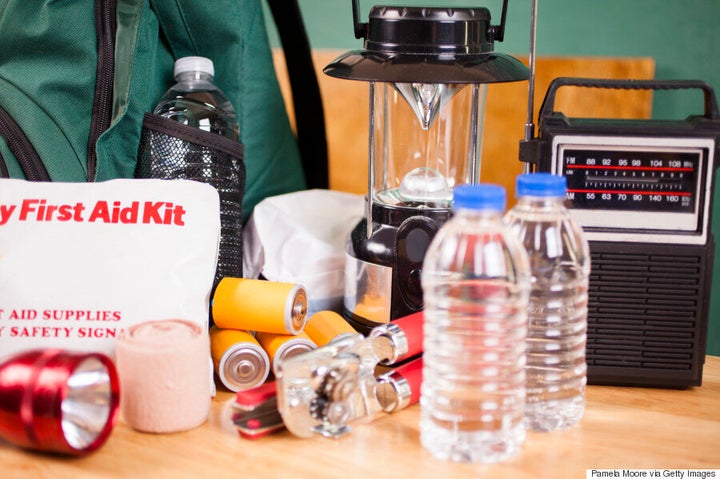 Firstly, gather information. According to the U.S. National Hurricane Center, residents should know if they live in an evacuation area. They also recommend residents assess their risks and know their home's vulnerability to storm surge, flooding, fire, earthquakes, landslides, avalanches, tornadoes, tsunamis and winter storms and understand the meaning of disaster watches and warnings. If you're unsure, contact your local government/emergency management office and find out what type of emergencies could occur and how you should respond.
If you do live in a vulnerable area, make sure to be prepared with an evacuation plan just in case a natural disaster strikes near your home.
Water
Food (non-perishable)
Manual can opener
Crank or battery-operated flashlight, with extra batteries
Battery-operated or crank radio
Extra keys, for your house and car
First aid kit
Cash in small bills
Special needs items (i.e. medications, infant formula)
Personal hygiene items
Blankets and pillows
Pet care items (food, medication, leash, identification)
Important family documents (i.e. copies of birth and marriage certificates, passports, licenses, wills, land deeds and insurance)
A copy of your emergency plan
The Red Cross also advises that the kit have enough supplies to last at least 72 hours and that the items should be stored together in an easy-to-carry bag or backpack.
A family emergency plan is a document that should be prepared beforehand with all members of your household. Sit down with your family members and decide how you will get in contact with each other, where you will go and what you will do should an emergency happen.
The plan should include emergency and out-of-town contacts and their information; a neighbourhood meeting place; the evacuation location; the names, date of birth, security number and medication information of family members and pet information.
In a recent Facebook post, Sheila Pulanco Russell of North Carolina says to put a cup of water in the freezer until it's frozen. Take it out, and put a quarter on top of the ice. Return the cup — with the quarter — back to the freezer before you evacuate. When you return home, if you see that the quarter has moved to the bottom of the cup, you'll know your food was unrefrigerated while you were away so it's not safe to eat. If the quarter is in the middle of the cup, the food is probably OK to eat but, "If you don't feel good about your food, just throw it out," Sheila says. If the quarter is still on top of the ice, that means your food is good to eat as your freezer has been cold the entire time.