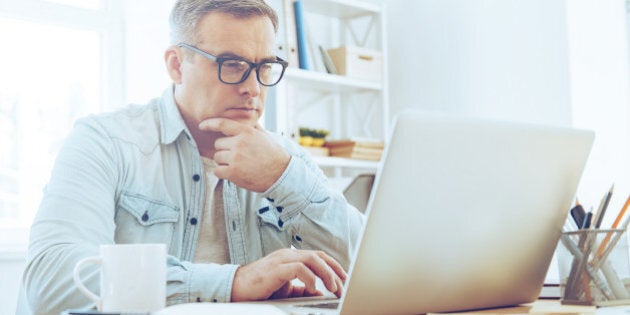 What To Write On LinkedIn When You Are "Seeking Employment"
We all know that LinkedIn is a business networking site and if you were going to go to a business networking event, there is absolutely nothing wrong mingling with people indicating you are seeking employment. There is nothing to be embarrassed about. Jobs are part of life. Losing your job, leaving your job, changing your job or your career path are all things people in the workforce go through. But saying you're unemployed unfortunately, can work against you as there are biases against the unemployed.
The first things recruiters and hiring managers see and sometimes the only section they will read is that heading. LinkedIn is also a search engine optimized site which means if someone was seeking for something or someone in a specific industry in Google with the right key words the right profiles will turn up on the first few pages. So even though you want people to know you are looking for work. No one is going to conduct a search for someone "seeking a job".
It is completely understandable to want your network to know you are looking for work. You want your network to look out for you and be aware of your employment status or lack thereof but you are doing yourself a disservice.
If you are a marketing professional and I am a headhunter seeking someone with an e-commerce background that you have if I conduct a search for your level of expertise you would never turn up on the first page as although, the key words might be in your profile, the No. 1 ad, your current title is being used for is "seeking employment".
1. Title In Line With Career Goals
You only have roughly 100 characters for your title so your title must be focused on your career goals. So if you are in sales you can write: Account Manager, Sales Representative, and an Industry you want to focus in. For example: "Android Developer seeking Application Development, mobile or app Manager Role in Start-up, IT Company". Yes application and app mean the same thing, but only one will come up in a specific search.
2. Keep Volunteer Related Work In Designated Area
Volunteering is amazing for your self esteem and your networking however do not place them on your LinkedIn status as your current employment as this will not be in line with your career goals and Google's algorithm as employers may believe you are working at a non-profit which may not be in line with your true experiences.
Never lie regarding when you started or ended at a company but know you can simply specify a year in these date fields, you do not need the month. This will help people realize when you started a career without trying to figure out why you left a specific company. That way your profile is up to date and you are not highlighting the fact you are unemployed.
4. Make Your Email Address Public
You want to be reached, you are looking for a job, don't make people have to pay or figure out your email address. Make it public.
5. Use Your Paragraphs Wisely
Do not leave them blank because you are too lazy to add in what you did at each job. That is extra space for you to add key words as to what makes you so special, stand out and be searchable. If you are unsure what to write, Google or search LinkedIn who comes up within your network that has a job you are seeking, their profile is who you want to emulate. Not copy but look similar to.
When you log into LinkedIn you have the opportunity to post pictures, write blogs and write what you are thinking in a sentence. Use those options to indicate you are looking for a job and write blogs related to your industry so you do appear as an industry leader, this will draw attention to your profile.
So save the prime real estate for your name, career title objective and expertise, so as you seek employment you can be actually be found.
Follow HuffPost Canada Blogs on Facebook