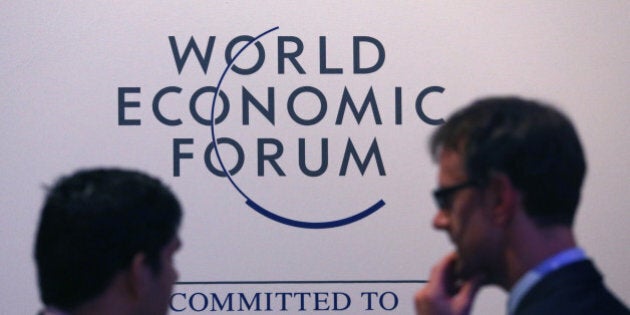 Just prior to the World Economic Forum at Davos, I attended the CCCE annual conference of Canadian and North American CEOs in London. The conference was designed as a precursor to the World Economic Forum, which was focused, among other things, on income inequality and an increasing concern over the one per cent.
It struck many of the North American CEOs at the conference in London as being odd that, at a time when the EU is suffering from low growth, this year's Forum is focused on income redistribution. In a taste of what to expect at Davos, Mark Carney, governor of the Bank of England, challenged big corporations to rethink their business model to show a greater sense of responsibility to the world in which they operate. According to Carney, many corporations and their CEOs are avoiding taxes and not paying their "fair share."
Carney makes a good point, but it's also worth noting that big corporations and the one per cent are not a static elite. The old, established circle of power and wealth is being disrupted by a new generation of young, tech-savvy startups that are destroying the wealth that was created by established businesses.
The average job turnover rate for CEOs is now five years versus 10 years in the 1990s. A recent book by Moises Naim, The End of Power, makes a compelling case that barriers to market and political power are coming down. Yes, there is a one per cent. But, a company in the top fifth of its industry now has a 25 per cent chance of falling out of that spot compared to in the 1980s, when the risk was only 10 per cent, and when a company falls, so does the CEO.
This new technology-driven world provides the backdrop for what is really interesting to the delegates at Davos. While income inequality captured the media narrative, what's really concerning the Switzerland delegates is weak economic growth in the EU and a raging debate about the merits of a common currency.
Last weekend, for example, Greek voters voted decisively to renegotiate the country's debt. The Syriza party, led by a former communist, Alexis Tsipras, handily outpolled the new democracy party that was pushing an austerity package demanded by the central EU bank and the IMF. It's only because Germany is worried about the repercussions that it will likely agree to the renegotiation. If Greece leaves the European community, this would trigger a potential exit of weaker southern states such as Italy and Spain, which could undermine German competitiveness since southern states would devalue their currency.
The debates of European integration are also being played out in stronger markets like Britain and France, where right-wing parties are exerting significant pressure on national governments to change their EU relationship. All of this created a somber mood at Davos.
To be sure, the Forum once again generated news and social content about business trends, societal needs, industry insights and new voices in the global economy. But the real conversations in the hallways were that global business leaders are more concerned over the threat of Euro collapse than debating problems of income inequality.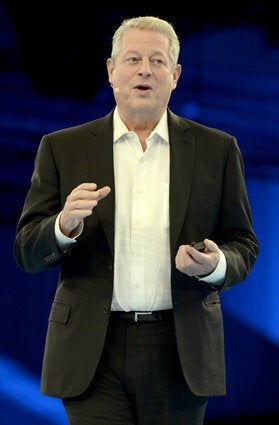 Famous People At Davos 2015
Popular in the Community