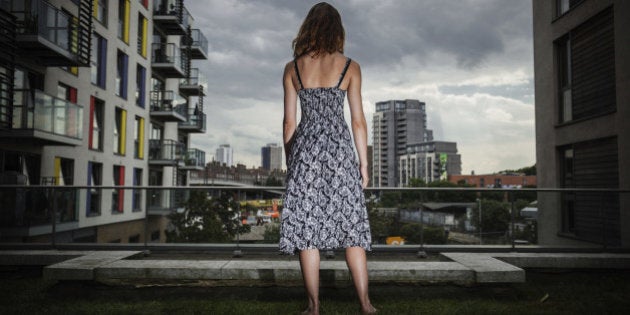 Is Canada in a major housing bubble? Without crucial data that lenders and government are withholding, it's practically impossible to tell. In this series, HuffPost Canada examines the gaps in our knowledge and why that missing data matters.
If Canadian home prices suddenly plummeted by 20 per cent, what percentage of homeowners would be at risk of foreclosure?
If interest rates rose by one per cent, how many Canadians would be too stretched to make their monthly mortgage payments?
Is there anything analysts, policy makers, lenders and borrowers could do differently to protect Canadians and the economy against a crash, or at least prevent exacerbating one?
A dearth of concrete data on the financial position of Canadian homeowners has left those who study the mortgage market operating in a near void.
Some industry observers have warned for years that the market is headed for a big drop, that the levels of borrowing and sky- high pricing are unsustainable. But so far they have been wrong. Prices continue to rise while incomes stagnate. With no end in sight, conflicting views of the health of the market abound.
In Canada's post-recession era of ultra-low interest rates, some buyers have been taking on much larger mortgages than they would be able to afford if rates were even a little higher.
When rates reset, overextended buyers could sink into insolvency, but just how many would be affected, and the extent to which this could impact the market, are unknowns.
In the vacuum of official government data on everything from the average down payment to the average monthly mortgage payment to the number of condos owned by foreigners, the country's top real estate researchers — and even the federal government — must draw conclusions from partial information, surveys and anecdotal evidence.
"We simply don't know what kind of risks lurk in the Canadian housing market," says Robin Wiebe, senior economist at the Conference Board of Canada.
The experts whom Huffington Post Canada spoke with had a laundry list of data they'd like to access — more than 20 points in total.
"It sure would be nice to know whether or not we're on this trajectory to get ourselves, this society of borrowers, into serious trouble," adds Queen's University real estate expert John Andrew.
Andrew wants access to information that would be useful for prediction, including data revealing the average amount of a mortgage loan compared with household income, which could shed light on how much of our budgets those mortgages are eating up.
"It would be extremely easy to do that, and I think that would be extremely valuable information."
At the top of Wiebe's wish list: more information on people at a high risk of default — those who have high ratio mortgages (less than 20 per cent equity in their homes) and long amortizations (smaller monthly payments over a longer period).
Government disclosure of data such as the amount of equity in homes would reveal the strength of homeowners' financial positions, Wiebe says, and "go a long way towards discovering if we are actually in a bubble or not."
Some of the information the experts want to access is readily available in peer countries such as Australia and the United States.
South of the border, banks are required to report much more information, including debt service ratios (the amount of income going toward a home) and loan-to-value ratios (the amount owed on a home compared to the amount invested). Though that information didn't prevent the 2008 U.S. housing crash, it provided comprehensive insight into what, exactly, was happening — and a potentially valuable lesson for Canada.
'The Lack Of Publicly Available Information ... Is Mind-Boggling'
Experts from bank economists to academics to urban planners are growing increasingly frustrated with the lack of numbers available to crunch, and by the nagging fear that there's something more we could do to prevent catastrophe if we knew more.
"The gap between the importance of the real-estate market to the economy and the lack of publicly available information on it is mind-boggling," he wrote.
Tal's report pointed out that banks, including his own employer, collect important information such as the credit scores of high risk borrowers and how much equity their clients have in their homes compared to how much they owe. But they refuse to share it, even with their own economists.
"The key issue here is that the partial but publicly available information is what really controls the agenda," he wrote.
Government bodies including the Bank of Canada and the Office of the Superintendent of Financial Institutions confirmed that they are not in the business of collecting and disclosing the important banking data that researchers want.
Even the Canadian Mortgage and Housing Corporation, the government arm responsible for insuring high-risk borrowers, keeps a lid on most of its collected mortgage market information, while its annual review of the housing market relies partly on a survey conducted by the mortgage industry itself.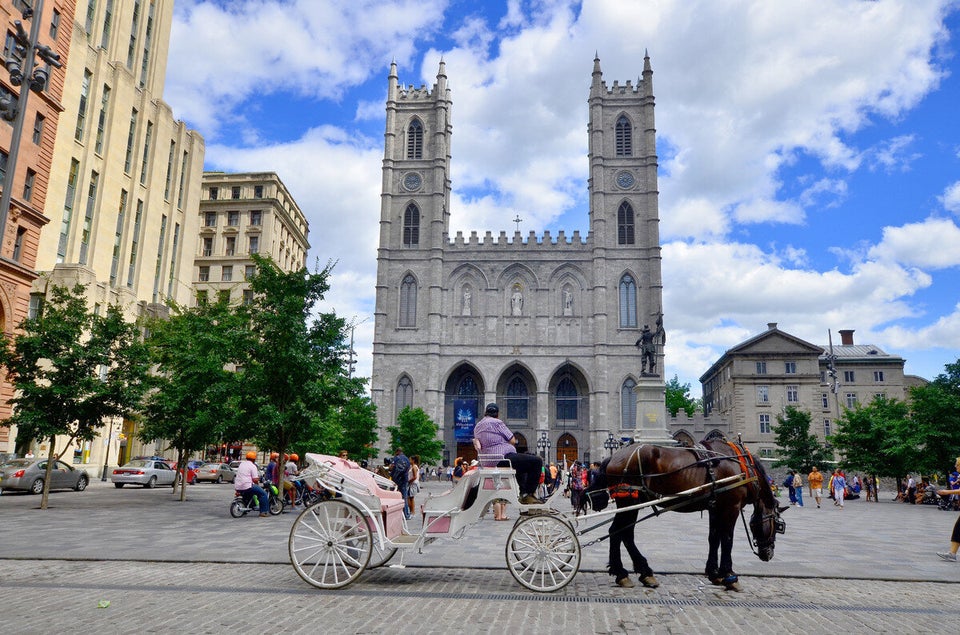 How Much Income It Takes To Buy A House In These Cities
The Industry Controls The Data
In this environment, most of the focus turns to the scant data industry associations choose to make public.
Meanwhile, the most closely followed metrics come from a monthly sales report by the Canadian Real Estate Association, an organization with a mandate to promote the health of the market and the importance of realtors. It releases only the information it wants, charges for a deeper dive into the market and holds back the rest.
Andrew points out that sales, prices and other details that CREA makes public are month-old data that offer little insight into where the market is headed.
"It's just like looking at the stock market. Who cares what it did yesterday? I want to know what it did year-to-date. Long term trends are a lot more meaningful," Andrew says.
"If you could look at mortgage stats and levels of debt, I think that would be a lot more helpful in making meaningful predictions about where the housing market is going to be a year from now."
Banks carefully track their own mortgage statistics, such as clients' average debt service ratios and other data that would be useful to analysts, but keep them highly guarded, says TD bank economist Diana Petramala.
"I don't even get that information, and I work for the bank."
In lieu of all-encompassing, robust data from the government, Petramala and other analysts must be creative in their sources. They can pay for deeper access to some data, such as reports from the CMHC or CREA, but "it's not cheap."
She uses an Ipsos Reid household financial survey to glean information on debt service ratios, from which she "can sort of estimate the share of households that would be most vulnerable to a rise in interest rates."
Government data is also lacking on the bankruptcy front, says trustee Doug Hoyes.
Bankruptcy filers must state the reason for their financial difficulties, but that reason is rarely buying too big a house, though it is certainly an underlying reason. There is usually a trigger such as losing a job or an illness.
Still, he says, it would be useful to determine and discuss the average mortgage weight that debtors are carrying when they turn to bankruptcy, because "the ultimate predictor of future financial trouble is how much equity is in your house."
His firm conducts its own research on its clients' average mortgage debt ($208,000) but the sample size is quite small. He believes the data are hard to find on a wider scale because there is little drive for disclosure.
"Who would have the incentive to keep track of that? Do the banks want you to know how many people get into trouble?
"Well, no, because that would make them look bad. Do real estate agents want you to know the trouble people get into when they buy too much house? No, because then you won't buy a house."
'Policy Done In A Vacuum Of Evidence Is Basically Policy Done In A Wealth Of Rumour'
Theories about why we can't access this information range from protecting the banks from one another to an outdated system of government data collection.
The governmental reasons for the data gap are likely not intentional, but occur because they fall between the responsibilities of various jurisdictions, says urban planner Andy Yan.
Housing policy and data collection are challenging because the federal government oversees immigration and finance, the provincial government controls land development, and municipalities set zoning bylaws and collect property taxes.
"We very much have a governmental system that isn't meant for a 21st century urban economy," he says.
It's a risk, he suggests, because "policy done in a vacuum of evidence is basically policy done in a wealth of rumour."
Banks and other lenders collect and submit some mortgage data to OSFI, the regulator for institutions that control some 80 per cent of the lending market. It "encourages" the big banks toward transparency, but keeps their details secret.
OSFI requires lenders to disclose the percentage of insured versus uninsured mortgages in their portfolios, a breakdown of the percentage of mortgages that fall within different amortization rates and the average loan-to-value ratios of uninsured mortgages.
The banks also report their average loan-to-value ratios (how much is owed versus how much is owned) for uninsured mortgages in quarterly results, but they are not required to do the same for insured mortgages, which often make up a majority of their mortgage portfolios.
Researchers, however, care more about the financial position of borrowers who are insured because they tend to have less equity in their homes and have less saved for down payments. Since insurance is required for anyone with a down payment of less than 20 per cent, those figures would provide insight into riskier borrowers and go further to reveal the health of the mortgage market.
Lenders say they do not share that information because it is not relevant to their financial positions (the insurance lets them off the hook in case of foreclosure). They argue they have to minimize sharing of their mortgage information for competitive reasons. OSFI agrees, saying it does not disclose the information it gathers because it is legally obligated to safeguard the banks' "highly confidential and sensitive financial and operational information."
However, many observers believe there is a way to aggregate the information and release averages without compromising the lenders' secrets.
Unless we find acceptable ways to make such information public, misperceptions can spread because information is provided by people that are "one degree detached from mortgage lending," says Robert McLister, editor of Canadian Mortgage Trends.
"That's why we need that raw data to let people make their own decisions."
Meanwhile, the Canadian government is actually scaling back on the amount of data it collects, making cuts to Statistics Canada and the long form census.
While the situation has improved — the CMHC has been more transparent in its releases — the data hole isn't going to be filled until people start asking more prominently, says Queen's University's John Andrew.
"There aren't enough of us calling for that transparency of information, and all we're asking for really is the flow through of that information that certainly already exists."