 On the last day of the United Nations climate change conference in Durban, South Africa last December, Canada announced that it had granted approval for the multi-billion dollar Joslyn tar sands mine. Coming shortly before Canada's withdrawal from the Kyoto Protocol, the announcement said more about Canada's climate legacy than anyone at that summit could have known.
This is where Canada comes in.
Blog continues below slideshow...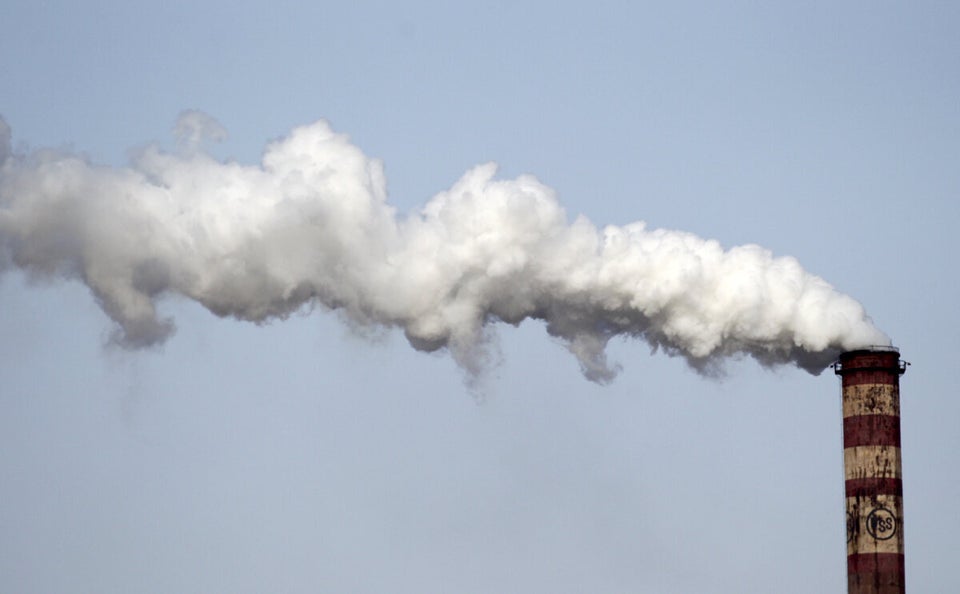 Top 10 Most Polluting Countries (2010)
Before last year's climate summit, Environment Minister Peter Kent went on record that Canada's position on the summit was to take no action that would curtail the growth of the tar sands. Adding credence to the argument that Canada was negotiating to protect the oil patch, an Access to Information request revealed in April that Canada had vetted its negotiating position, along with a number of other key foreign policy positions related to tar sands projects, through industry representatives. Industry called it an "elegant" approach.
According to the IEA tar sands production would need to be capped at a maximum of 3.3 million barrels per day. Right now, production is at 2.28 million barrels per day, with approved projects, projects under regulatory review -- like the Shell's Jackpine and Pierre River mines -- and projects under construction set to bring production to 7.1 million barrels per day, over twice the climate limit.
According to IEA scenarios, even at only 4.6 million barrels per day with business as usual policies, we are set for over four degrees of warming. While Canada has repeatedly stated its commitment to the Copenhagen Accord and its two-degree target, the math doesn't add up.
If the past year of domestic policy cuts to environmental monitoring and assessment projects is anything to go on, it is unlikely that this cozy pact between the tar sands and policy decision is going to break in Doha. The good news is that this climate crashing expansion is currently being fought across Canada, the United States and around the globe.
We are living in a world that is nearly a degree warmer than the average over the past 100 years. The realities of a one-degree world are harsh: more unpredictable weather, increasing drought and fluctuations in growing seasons, a rapidly melting arctic, flooding and storms that destroy homes and displace people. Canada has taken a global position to ensure that emissions grow far and above the climate limit, a limit that they were a part of setting in 2009.
So what is going to be our climate legacy? Right now were on well on path for global pariah, heads too buried in the tar sands to see the coming storms.