For decades there's been a debate about women and heart disease: Are their symptoms different from those of men? Ask Toronto's Dr. Beth Abramson and she'll say no. Symptoms in women who are having a heart attack are generally not that different than those experienced by men, says the cardiologist at St. Michael's Hospital and author of Heart Health for Canadians: The Definitive Guide. In an interview she told me that with a heart attack, men feel heaviness in their chests, shortness of breath, nausea or other general discomfort -- as do women.
"There's definitely confusion out there," Dr. Abramson said. "But women are more similar to than different from men when it comes to their hearts. At the end of the day, the commonest symptom for women experiencing a heart attack is chest pain."
Dr. Abramson has long felt that the story that women's symptoms are different is mostly a myth. She does think that women are different in the way we communicate and report on heart disease. If heart attacks are not top of mind, for instance, many women would pass off symptoms as indigestion. "Women need to realize that this is their health threat," said Dr. Abramson who is also a spokesperson for the Heart and Stroke Foundation.
And health threat it truly is. Not only does someone die every seven minutes in Canada from heart disease or stroke, but these are also equal opportunity killers. What's scary is that the death rate from cardiovascular disease in women is on the rise. The reasons are not entirely clear, but Dr. Abramson suggested there may be a difference in the care some women receive: They may not be treated by a cardiovascular specialist or they may not be transferred to a cardiac facility if they're at a smaller hospital without a specialty unit.
Because it's not unusual for women to put everything before themselves, I was not surprised when she told me about the woman who waited until the charity gala she was organizing was over before going to hospital for her chest pains. "I call it the Type E personality. It's deeply concerning to me that many women would rather tick off the last five items on their to-do list than go to an emergency room when they need one most."
Talk about the Type E for Everything Else personality, you have got to watch this amazing ad which illustrates this perfectly.
In fact, it was during a seminar she was presenting on women and heart disease that British Columbia's Carolyn Thomas surprised her audience when she told them results of a survey that asked women about priorities. Top of their list, children. Second, their homes. Third, their workplace relationships. Fourth, pets! Then, husbands. The 63-year old champion for women's health makes the point that while women may have similar symptoms to those of men, those symptoms may not be taken seriously, especially by themselves.
Here's how she knows: Five years ago, Thomas presented with chest pains at her local ER and was sent home with a diagnosis of acid reflux. She says she had "textbook heart-attack symptoms like crushing chest pain, pain radiating down my left arm, sweating and nausea."
In fact, the medical team did all the relevant tests, including bloodwork, an EKG, and a treadmill stress test but all her tests came back normal. Still, for the next two weeks her attacks continued. Her response? "To pop antacids like candy." But because she believed she had indigestion, she suffered through two long weeks until, upon returning from a trip during which she felt continual pain, she forced herself to go back to the hospital's ER for another consult on her "acid reflux diagnosis."
Fortunately, a cardiologist was called in and this time the diagnosis was entirely different: She had indeed suffered a heart attack. With her left anterior descending coronary artery 99 per cent blocked, she then had immediate angioplasty surgery and a stent implanted.
Her heart attack experience led her to change her lifestyle (regular exercise and a grocery makeover helped) and lucky for us she became a heart disease educator. In her opinion, it's not just women who think heart disease is a man's problem. Some doctors are also under that illusion. Now, Thomas shares her enthusiasm for her subject on an informative and lively blog.
But she believes that gender does make a difference. While attending a cardiovascular meeting a few years ago, she was disheartened to find too few researchers on the subject of women and heart disease. And those who she did interview seemed to disregard what she herself had learned from women -- that women's symptoms can be different. You can read Carolyn's post here.
I asked her what, other than her gripping story, would she want women to know? "My general advice, based on my own apparent inability to follow that advice even in the middle of debilitating, textbook heart attack symptoms myself, is that you know your body. You know when something is just not right, when this symptom does not feel normal to you."
Pay attention, she adds, and seek help. "You deserve the same diagnostics and care that you would demand if these symptoms were happening to your daughter or your sister or your mother." Take charge -- and take care. With heart disease a leading killer of women, there's no excuse not to learn everything about symptoms and prevention. In addition to the above resources, check out http://www.heartandstroke.ca and http://www.thehearttruth.ca.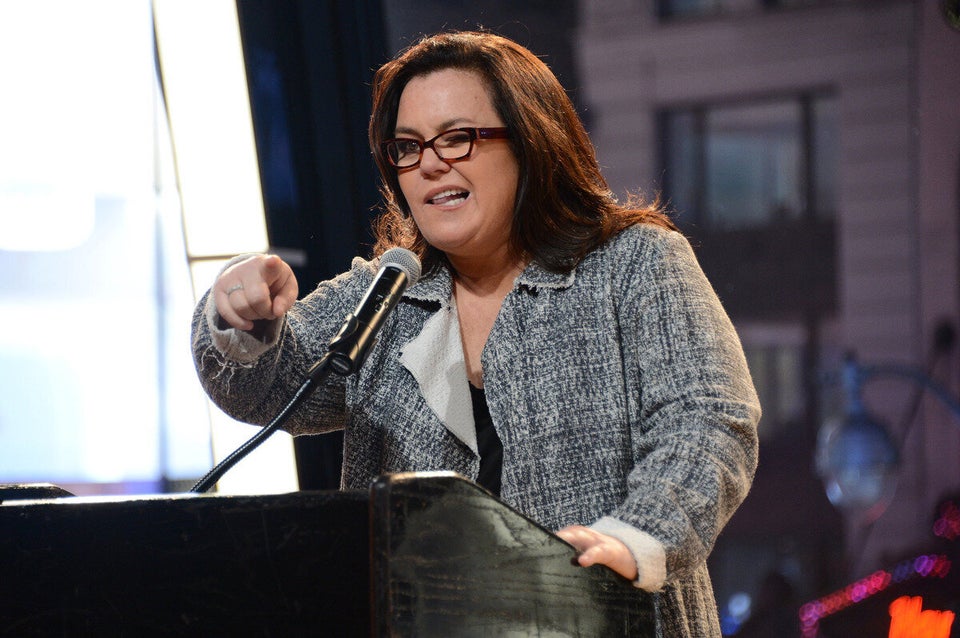 Celebrities Touched By Heart Disease
Popular in the Community