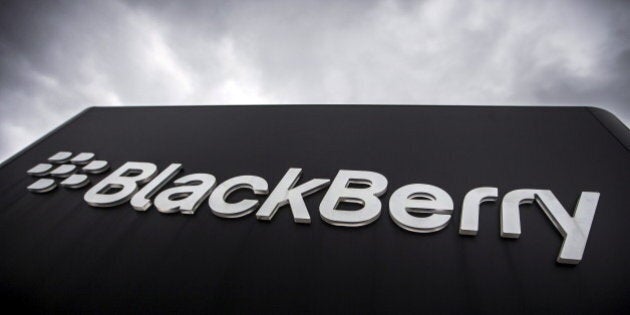 So do you want your kid to be like a BlackBerry? Earlier this week we argued that university students can learn a lot by how Apple reinvented the smartphone market. Marty J. Beard, the Chief Operating Officer of BlackBerry, responded to our blog with his own take on why students should, in fact, strive to be like BlackBerry.
We'd like to commend both BlackBerry and Mr. Beard for wanting to contribute to the important debate about how students can prepare for an uncertain and competitive market.
The rise and fall of BlackBerry is well-documented. The BlackBerry was an iconic product and a Canadian tech success story. However, with the launch of the iPhone in 2007, Apple went beyond handsets and showed that the real value lay in what is called by product marketers, the whole product.
The whole product is more than just the phone. It includes iTunes, the App Store and the halo of the Apple brand. BlackBerry management response at the time to the changing smartphone market can be summed up in a single quote by co-CEO Mike Lazaridis shortly after the launch of the iPhone: "The most exciting mobile trend is full Qwerty keyboards. I'm sorry, it really is. I'm not making this up."
In our book, Designing YOU , we contend that students today need to approach their own future like a product manager would. Most importantly, they need to adopt the seven attributes of great product managers.
In our book, we use a variety of case studies including Tesla, Netflix, Car2Go, Zappos and Twitter to demonstrate the importance of these attributes in the life of a young adult. BlackBerry is a particularly fascinating story, and as Mr. Beard notes, offers some important lessons for students. BlackBerry was not only the king, it owned the smartphone market in the early 2000s. However, within a few short years following the launch of both the iPhone and Android, BlackBerry owned less than one per cent of the smartphone market. To survive, it had to look for a new path. A new purpose.
Many recent graduates find themselves in a similar position. In fact, almost 48 per cent of university graduates regret their major and over one-third are under-employed. We all know life is full of ups and downs. This is where the attribute of resiliency is core to great product managers. Product managers think big and don't get frustrated by the unexpected--they embrace it. This resiliency recognizes that every experience, good or bad, offers a bigger learning opportunity. To quote Thomas Edison, "I have not failed. I've just found 10,000 ways that won't work."
Building on resiliency, the concept of "pivoting" is an attribute of successful people and companies alike. Pivoting is borrowed from basketball, where a player with the ball can have one foot firmly planted on the ground and pivot around to go in virtually any direction. Being able to pivot means that while you may not like the direction you are headed, you can benefit from all of the work that got you to your current spot as you move in a new direction. The beauty of pivoting is it's not "starting over." It's definitely not failure. It's leveraging where you are and factoring in new evidence to make a conscious decision to change direction.
BlackBerry is a story of resiliency. BlackBerry recognized that with the dominance of the iPhone and Android it had a limited future in handsets. However, did that mean it had no assets of value? Of course not. It had innovative and skilled employees. It had intellectual property. It had an embedded and loyal customer base. It also had a history built on expertise in security. Building on these strengths and assets, pivoted and BlackBerry as Mr. Beard states, diversified into new markets such as automotive software.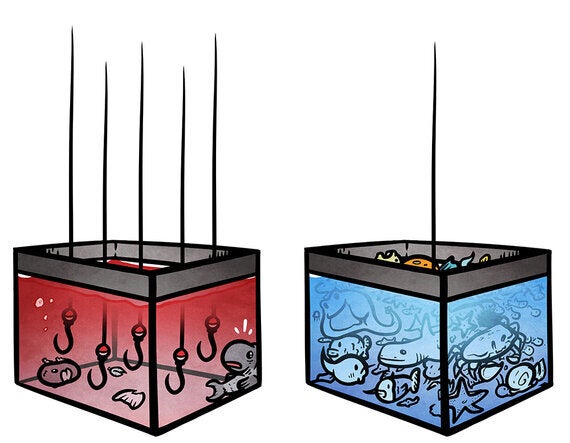 This is an important lesson for everyone, but especially for young adults. Their lives will be defined by resiliency and pivots. The jobs and careers that many of them will build don't exist today. This should be empowering. These are opportunities. However, opportunities just don't happen. They require a plan. They require intentionality. They build on current strengths but may require developing new skills and experiences that align with the emerging opportunity.
In our book, we use the example of a ballet dancer. Just because the market for ballet dancers is relatively small, doesn't mean that years of dance training is of no value. Rather, it means, like the new BlackBerry, the dancer needs to find opportunities that value this experience. These opportunities are often just adjacent to ballet. Maybe the dancer who aspired to dance for the Bolshoi Ballet can open a dance studio. However, this former dancer may need to take some business courses to better understand the business issues associated with starting a studio. This is pivoting.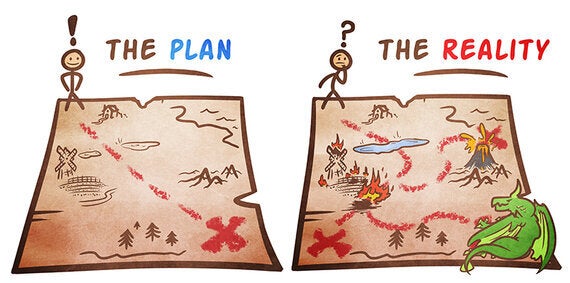 The future is never certain. For BlackBerry, they have persevered and pivoted and are building a new business. Will they be successful? Only time will tell. But the ups and downs the company has faced since its inception over thirty years ago continue to offer important lessons.
David J. Finch is an Associate Professor at Mount Royal University. Ray DePaul is the Director of Mount Royal University's Institute for Innovation and Entrepreneurship (and a former product manager at BlackBerry who now owns at iPhone). They are co-authors of the book Designing YOU - Life Beyond Your Grades. The first chapter may be downloaded for free from here.
Follow HuffPost Canada Blogs on Facebook
Popular in the Community