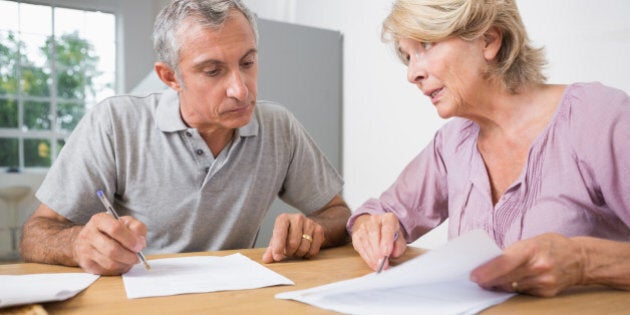 Disinheritance is defined in Black's Law Dictionary as "the act by which the owner of an estate deprives a person of the right to inherit the same, who would otherwise be his heir." As such, it can be extremely unsettling for a child to find out that they have been disinherited from their parent's estate.
There are two different types of disinheritance. Direct disinheritance occurs when an individual directly disinherits another from his or her estate, by completely excluding them from his or her testamentary documents. Indirect inheritance occurs when an individual does not give a fair share or enough of their estate to someone within the group or family, while other unrelated or third party individuals may receive a larger share.
The first thing for a testator to consider if they intend to disinherit an individual, is the emotional impact that the Will may have. While the testator may think that their Will only represents the distribution of their property, once they have died, the Will becomes their "last words." The Will represents the last statement a parent will make to their child, and it is a lasting record of the parent's intentions. With this in mind, a Will is a very powerful document that can show a child the emotional point of view of their parent. Regardless of whether a child knows that they are being disinherited, or are aware of their parent's intentions, reading of their disinheritance in a Will may make a child feel that they are not loved as much as the other heirs.
As a lawyer, it is very important to ascertain and document the reason and rationale behind the testator's decision to disinherit an individual. This is especially important if a testator is changing their Will and disinheriting a person who was not disinherited in an earlier testamentary document. The drafting lawyer should attempt to find out the exact event that caused the disinheritance. If the Will is contested by the disinherited individual following the testator's death, the solicitor's notes will be an important piece of evidence in determining the testator's intentions. The drafting lawyer should always anticipate a will challenge, and accordingly, that the lawyer may be a witness in court. It is important for the lawyer to ask the right questions and to dig deeper into the testator's situation to find out as much information as possible.
Aside from completely excluding an individual from the Will, another way that a testator may attempt to disinherit an individual is by adding a forfeiture clause within the Will itself. A forfeiture clause states that if a beneficiary moves to challenge the Will, and loses, they will lose their inheritance completely. This will only work if the individual is getting named as a beneficiary of the Will in the first place. While an individual may include a forfeiture clause in their Will, it is possible that the court may find it to be discriminatory or a condition in terrorem, and accordingly void as being against public policy. The decision of Ketchum v. Walton (2012 BCSC 175) suggests that conditions forbidding a beneficiary from contesting the validity of a Will, or a condition putting a total restraint on a marriage, and a partial restraint in certain cases, will be found void for public policy.
There is a way to challenge a Will in court if an individual finds themselves disinherited. If a Certificate of Appointment of Estate Trustee ("Certificate of Appointment") has been issued, otherwise known as obtaining probate of a Will, an individual must make a motion for return of the Certificate of Appointment in order to prevent the Estate Trustee from administering the Estate, and to challenge the Will. If the Will has not been probated, an individual can file a Notice of Objection to the issuing of a Certificate of Appointment. Due to the broad availability of Will challenges, it is very important that the testator, in disinheriting an individual, considers the legal costs that may arise if the disinherited individual contests the Will. Contesting a Will can have a significant financial impact on the estate. The testator may not want to risk such an impact, as it may deplete the amount that will be distributed to the other beneficiaries.
The challenging of a Will cannot be prevented, especially if the individual is an heir to an estate. It is therefore important to manage the testator's intentions in disinheriting an individual. If there is a Will challenge, two key elements of evidence in attempting to uphold or set aside a Will are medical records and solicitor's notes. Medical records can help establish whether the testator had the requisite testamentary capacity when he or she disinherited the individual. As stated above, solicitor's notes will function to indicate the testator's intentions in disinheriting the individual. It is extremely important for the drafting solicitor to take comprehensive notes.
If a testator chooses to disinherit, or inadvertently disinherits an individual, there can be consequences for which there are no full answers and no complete way to resolve them. There is no fool-proof way to disinherit an individual, and the possibility of a Will challenge is a consideration that testator should seriously contemplate prior to executing a Will in which they disinherit someone, whether directly or indirectly.
Ian Hull and Suzana Popovic-Montag are partners at Hull & Hull LLP, an innovative law firm that practices exclusively in estate, trust and capacity litigation. To watch more Hull & Hull TV episodes, please visit our Hull & Hull TV page.
Follow HuffPost Canada Blogs on Facebook