If you aren't already into the habit of looking in the toilet before you flush, you might want start doing so today.
Bowel movements, while unpleasant to talk about, are actually one of the best indicators of your overall health. When you go to the doctor, a single stool sample can be used to detect everything from bacterial infections to types of cancer.
Your poo can also tell you about your immune function, stress levels, hydration and nutrition, says Alison Chen, naturopathic doctor and author of "What Your Poo Says About You".
This is because your poo is more than just the digested food you ate during the day. Bowel movements are actually made up of 75 per cent water, with the remaining 25 per cent being a combination of fibre, dead and live bacteria, other cells, and mucus.
Signs of healthy poop go a lot farther than shape and texture. The colour of your stool is also an indicator of health. Healthy poop ranges from light to dark brown and can even occasionally be green.
Any other colours, however, are something to be concerned about. Red stool is most often a sign of bleeding and should be examined immediately, yellow poop is a sign of gallbladder issues, but can also be associated with parasites, says Dr. Chen. White and grey-coloured stool is a sign of liver disease and pancreatic disorder, but can also be representative of antacid use. Finally, black stool can also be a sign of blood, or excessive meat consumption.
Below, Dr. Chen describes twelve types of poo and explains what causes them and how to treat them. So the next time you go, you'll know exactly what your poop is trying to tell you — and how to get the perfect poo.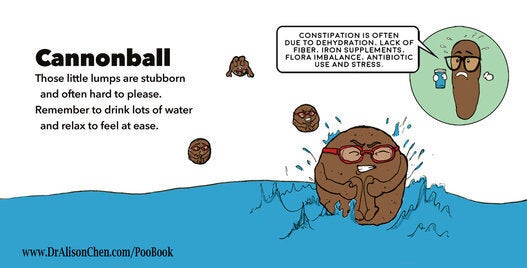 By Dr. Alison Chen, ND; Illustrated by Jeremy Wat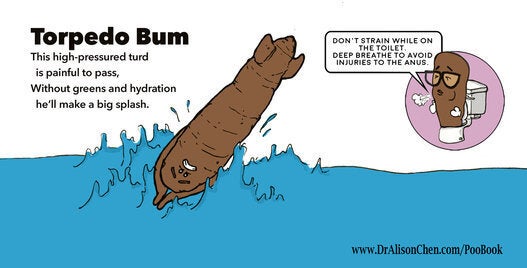 By Dr. Alison Chen, ND; Illustrated by Jeremy Wat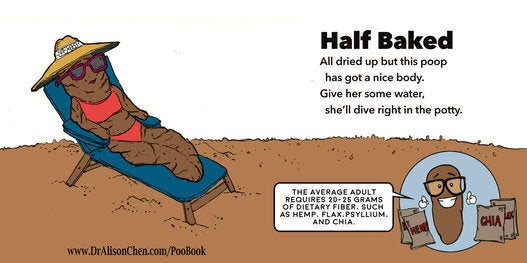 By Dr. Alison Chen, ND; Illustrated by Jeremy Wat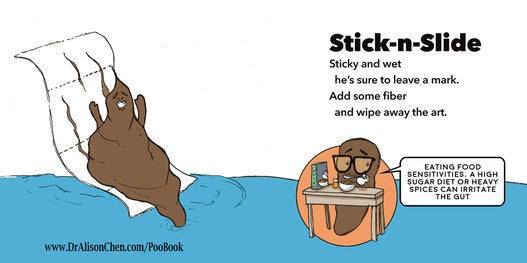 By Dr. Alison Chen, ND; Illustrated by Jeremy Wat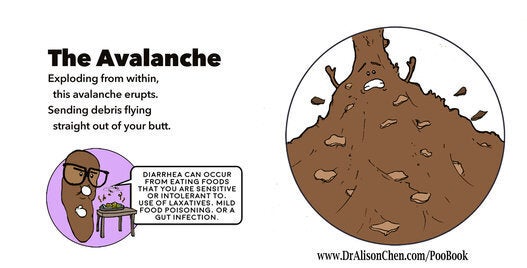 By Dr. Alison Chen, ND; Illustrated by Jeremy Wat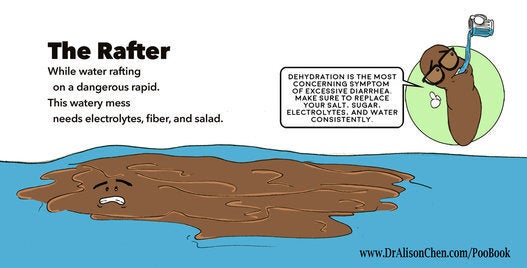 By Dr. Alison Chen, ND; Illustrated by Jeremy Wat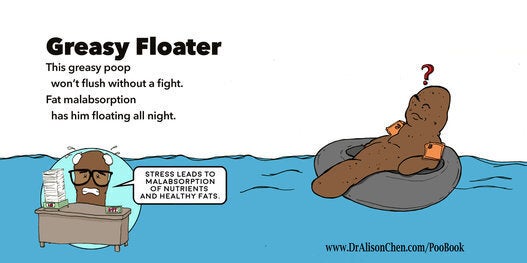 By Dr. Alison Chen, ND; Illustrated by Jeremy Wat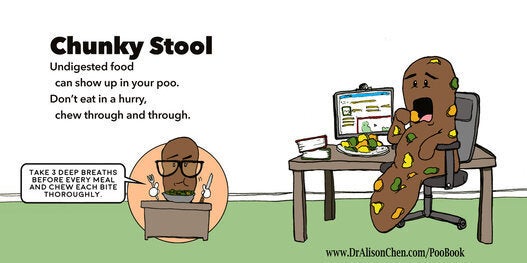 By Dr. Alison Chen, ND; Illustrated by Jeremy Wat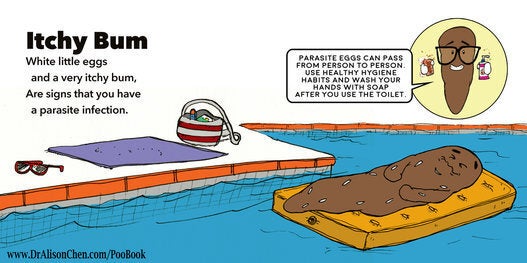 By Dr. Alison Chen, ND; Illustrated by Jeremy Wat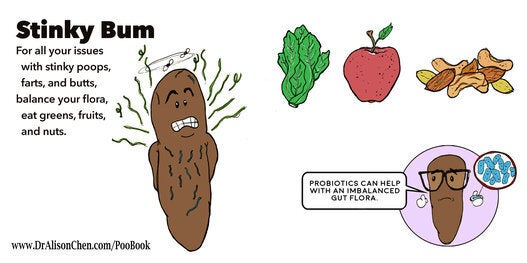 By Dr. Alison Chen, ND; Illustrated by Jeremy Wat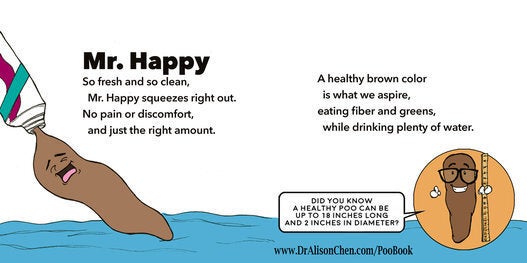 By Dr. Alison Chen, ND; Illustrated by Jeremy Wat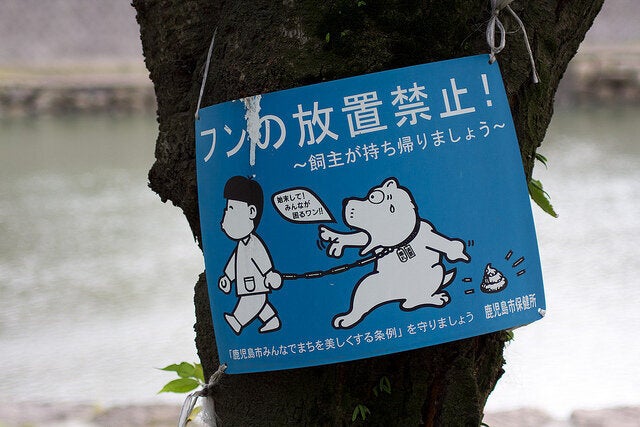 Dog Poop Signs From Around The World