OTTAWA — "What's your number, Mr. Trudeau?" NDP Leader Thomas Mulcair demanded to know last August during the first leaders' debate of the 2015 federal election.
"You're not answering. You haven't answered. What's the number, Justin," Mulcair said, interrupting the Liberal leader's attempt to answer.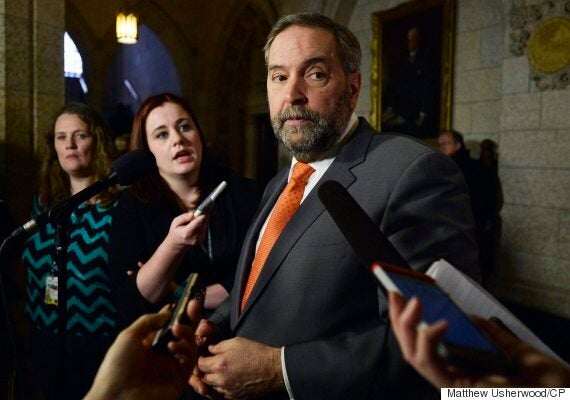 NDP Leader Thomas Mulcair scrums with media in Ottawa on Feb. 4. (Photo: Matthew Usherwood/CP)
Mulcair wanted to know what number — the percentage — that would suffice for Trudeau to recognize a decision by Quebecers in a future referendum to separate from Canada.
Trudeau said nine — the number of Supreme Court justices who said the House of Commons should decide what number is sufficient after a referendum vote.
Flash forward four months. Now it is Mulcair who is on the hot seat, unwilling to say what his number is.
Mulcair faces a leadership review at the NDP's convention in Edmonton this April. The NDP president, Rebecca Blaikie, told The Huffington Post Canada last week during an interview on SiriusXM that she thinks Mulcair's number should be 70 per cent.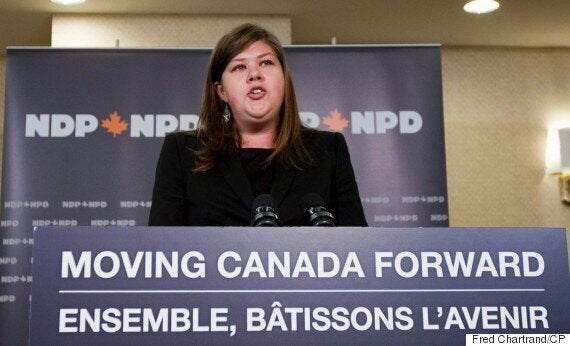 Rebecca Blaikie speaks after a meeting of the NDP federal council in 2011. (Photo: Fred Chartrand/CP)
"I think it would be very, very difficult for him to stay on if he gets anything less than 70. And 70 will still be challenging," she said on the "Everything Is Political" show.
But Mulcair himself is mum on what he think he needs — or on what he wants to obtain.
Weeks ago, the NDP leader suggested he needed more than 50 per cent plus one. On Wednesday, he told reporters that Blaikie was just repeating what he has also heard from party members across the country.
So does that mean 70 per cent is the threshold Mulcair wants for him to remain the NDP's leader?
What he will say is that he's working hard to try to get NDP members to support him, and "the right number is going to be the best number that I can possibly get."
"I'm there at the will of the members of the party. I continue to meet with them. I hope to have the best result possible," he told reporters.
"So you'll take what you can get then, is what you're saying," a journalist asked.
"I'm going to continue to work hard," he responded.
He is encouraged by what he's hearing across the country, Mulcair said.
"The right number is going to be the best number that I can possibly get."
"There is a wellspring of support for the ideas that we put forward in the last campaign. There is a strong feeling that campaign that we put together can be repeated. We got very close — closer than we have ever been, and people are convinced that it is there for us the next time.
"They know that we have still a lot of work to do — we are going to keep reaching out beyond our traditional base, talk to progressives of all political stripes and as things move forward and people realize that, one by one, the progressive promises of the Liberals are not being kept, they realize that we are the only ones with the sacred fire to continue the battles that we have always talked about in the past."
Mulcair led the party to its second best result, 44 seats, in 2015, down from the 103 seats that former leader Jack Layton won in 2011.
The NDP holds a leadership review every two years.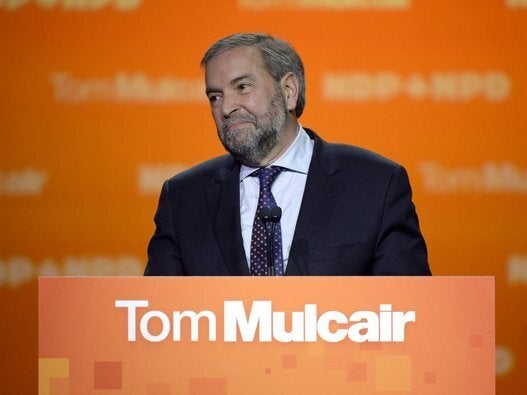 Key NDP MPs Defeated In 2015 Election
Popular in the Community