When I first became involved with the Hit Twice campaign, it was a relief to find out there were other victims out there like me. I was injured in a car accident and then taken advantage of by the lawyer who was supposed to protect my rights. It didn't take long to find out that I was hardly alone.
As part of our campaign for change in Ontario, I have now heard from several victims with a similar story. After surviving an accident and coping with their injuries, they saw money meant for their recovery and their families' peace of mind go straight to their lawyers' pockets instead.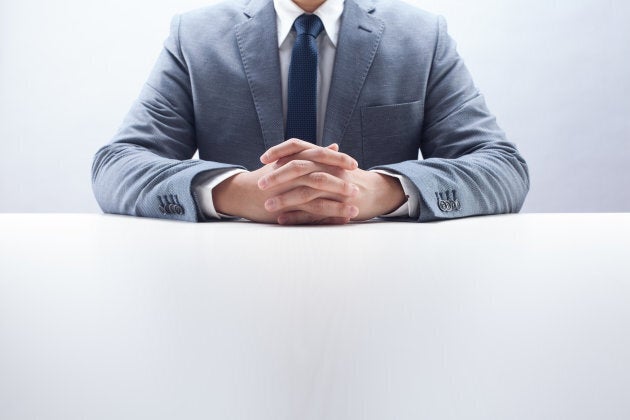 At Hit Twice we have worked hard to make other victims know this can happen to anyone, reduce the stigma around being taken advantage of, and pressure the government to make the sort of changes to legislation that would protect accident victims from predatory lawyers.
We have made some inroads with our campaign, have gained media attention, and managed to get some people in government to notice. For all the good we have done, and still hope to do, there is one thing that we cannot do: we can't do the Law Society's job for them.
The Law Society could make our entire campaign irrelevant tomorrow if they would simply choose to do their jobs. Earlier this year, an Ontario government study on auto insurance was released called Fair Benefits, Fairly Delivered. It looked at what changes could be made to protect accident victims, and contained several recommendations for the Law Society to better regulate their profession.
For example, the report recommended that contingency fees in tort cases be made fully transparent to the client, including notification that fees can be appealed. We couldn't agree more, and said so in our own submission in response to the report.
Unethical lawyers reflect poorly on the entire profession, and discourage people from seeking legal help when they need it most.
In another recommendation, the report notes that because accident victims are in a "vulnerable position," the government should consider, among other measures, "restricting contingency fees in personal injury cases." This amounts to recommending a cap on contingency fees – an idea we have proposed since our inception. A contingency fee is the amount a lawyer charges for their services, and is collected by the lawyer as a percentage of the damages awarded in favour of their client. Unlike in other provinces and countries, Ontario has no cap on the amount a lawyer can take as a fee.
Both are reasonable measures that no decent lawyers should object to, and yet the Law Society has failed to implement either one.
The government has shown some response to our efforts, with individual members like Ontario Liberal Mike Colle proposing a bill that would cap contingency fees, and better protect accident victims. The Law Society has talked about capping referral fees — relatively small compared to contingency fees — and introducing standard contracts. That's like handing someone a thimble to bail out a boat.
Doctors, teachers and plenty of other professions have regulatory boards capable of ensuring that they serve the general public honestly and fairly. When there are problems, responsible groups regulate or discipline members to clearly demonstrate they value the public's trust. Why can't the Law Society do the same?
Unethical lawyers reflect poorly on the entire profession, and discourage people from seeking legal help when they need it most. They take advantage of vulnerable people with unfair fees, adding to accident victims' financial woes.
If the Law Society won't look at the recommendations of the government's own report on unethical legal practices and take action, eventually the government is going to have to step in and protect accident victims from the worst elements of the legal profession. But why should the government have to?
Policing their profession is the Law Society's job, and if they need someone else to do it for them, what's the point in having a Law Society at all?
Follow HuffPost Canada Blogs on Facebook