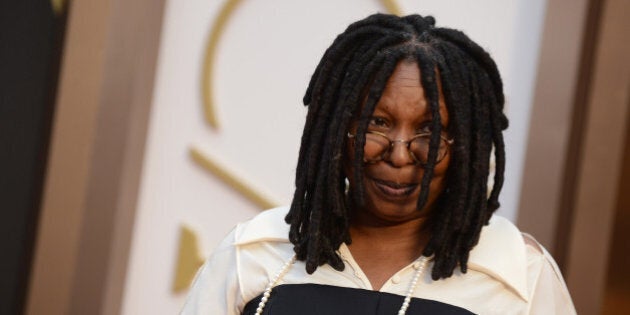 "Momma! There's a black lady on TV and she ain't no maid!"
That's what a young Caryn Johnson said when she first saw Nyota Uhura, a character in the original Star Trek series. Uhura was one of the first TV characters of African descent to be featured in a non-menial role. Although it was fiction, the character lifted the psychological ceiling for little black girls in America by simply defying racial norms.
At that time, women's roles were still defined by "tradition." But for Black women, the bar was even lower: a career in house-cleaning and child-rearing in a nice white family was the best some could hope for. Teaching and nursing were viable careers for the privileged, educated class.
When I saw "The Help," [...] I thought that is my story. My grandmother was a maid. Her mother was a maid. The mother before her was a slave. My mother was a maid. My grandmother's greatest dream for me was that I would grow up [to be a maid to] some good white folks. And the only picture I have of my grandmother is of her holding a white child in her maid's uniform. [...] Nobody ever even imagined it possible that you could be anything other than a maid who had some good white folks. -Oprah Winfrey
Like many African-American girls, little Caryn Johnson was conditioned to the hierarchical norms of the epoch, which were delineated by gender and race. Caryn grew up, took on the stage name Whoopi Goldberg, and eventually, perhaps symbolically, secured an acting role on Star Trek, among other achievements.
With fame and fortune, Goldberg kissed her welfare life goodbye, and moved on up to a successful career. Perhaps the Oscar alum has been living the Hollywood life so long that she's lost touch with reality.
Goldberg recently defended Canadian pop star Justin Bieber's use of the n-word, erroneously arguing that the hateful racial epithet does not have the same connotation in Canada. The high school dropout's statement gave cover to racists in Canada and beyond, while angering equality activists who are still fighting for racial imbalance in a country still mired with subtle and effective racism. Goldberg never bothered to apologize on the air.
In her latest tirade, Ms. Goldberg screamed at The View co-hosts after they described their disparaging encounters with racial profiling. Iconic Latina Rosie Perez shared a personal story of being mistaken for "the Help" when she and her family member patronized a posh hotel. Rosie O'Donnell, whose godson is of colour, chimed in and was swiftly shut down.
Goldberg's most surreal statement is that there is "real" racism -- presumably the overt kind seen in Hollywood period films -- and then there's a form of "ridiculousness" that encompasses racial profiling.
Is that like being "half pregnant"?
The First Lady of the United States, Michelle Obama, discussed racial profiling in a sobering interview this week. Mrs. Obama revealed that the first black president has been mistaken for a waiter and a valet. She was recently asked to assist a customer during a visit to a low-cost department store.
" Barack Obama was [once] a black man that lived on the South Side of Chicago, who had his share of troubles catching cabs," Mrs. Obama said in the Dec. 10 interview appearing in the new issue of PEOPLE.
After "60 years of being Black," Whoopi Goldberg dismissed her colleague's and her President's lived experiences as less consequential than "real racism."
Caryn Johnson may have recognized racial bias as a child, but Whoopi Goldberg no longer does.
Popular in the Community