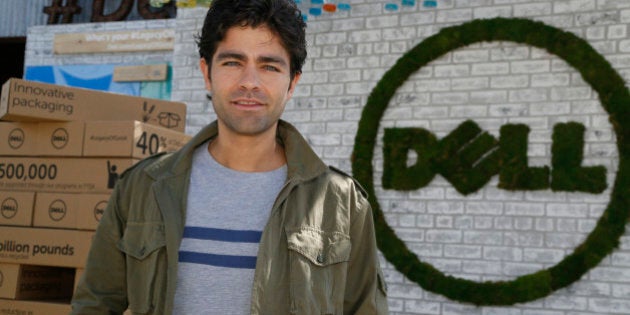 Celebrity endorsements are as old as the advertising industry itself. I grew up with Michael Jordan shilling Coca-Cola in commercials, athletes plastered on the side of my cereal, and the Backstreet Boys adorning the side of my Burger King cup, and more recently with Lady Gaga encouraging me to rediscover Polaroid.
In the past few years though a new type of celebrity endorsement has emerged: we've moved from celebrity as spokesperson to celebrity as "global brand ambassador," someone who aims to raise the global profile and is an ongoing evangelist for the brand. The idea is that similar to endorsements, having an A-List celebrity partnering on corporate initiatives, using a company's products, attending events, supporting on social media, and generally promoting the brand will help source new customers who haven't previously been exposed to the brand (or who didn't think it was "cool" before).
Some of the recent pairings have made sense -- for example Toronto Raptors mega-fan Drake becoming the team's global ambassador in 2013. He was already courtside at every game, and has a clear passion for the team, and his relationship with MLSE has led to initiatives like the annual Drake night. It's likely their improved performance, not Drake, that has been selling out games, but he's definitely their most high-profile supporter.
Others partnerships have made me scratch my head -- for example Alicia Keys as BlackBerry's Creative Director. How, exactly, would Keys help increase the fledgling smartphone giant reclaim its former glory (she only held the position for one year).
In late June, I attended the Dell Women's Entrepreneur Summit in Berlin, an event that's now in its sixth year and has been held in cities like Shanghai, Rio de Janeiro, Istanbul, and New Delhi. The conference brought together female entrepreneurs, journalists, and speakers including Girl Scouts CEO and former Clinton staffer Anna Maria Chavez to discuss issues related to building a business.
I have to admit I was surprised when I saw Entourage actor Adrian Grenier listed as one of the scheduled speakers. Turns out Grenier is Dell's first Social Good advocate, a newly-created position announced in March that will see Grenier working with the technology company on their sustainability initiatives, including their 2020 Legacy of Good goals. Naturally I had some trepidation (why is Vinny Chase speaking to female entrepreneurs), but after some background research I found that Grenier is actually a celebrated social activist. He launched online sustainability website SHFT in 2009 with producer Peter Glatzer, and recently launched a successful Kickstarter campaign for his film project Lonely Whale 52, which addresses the issue of ocean noise pollution.
I had the chance to speak with Grenier at the conference and found that he was well-versed on Dell's sustainability efforts, and clearly passionate about his social activism and how Dell will be able to support his efforts. He said joining forces with Dell was a natural fit, but he did need to make sure the company aligned with his goals.
"I don't work with companies that aren't genuinely committed to doing good, so there's a vetting process for me to look under the hood and make sure that it's not just lip service but that they're putting real dollars towards real results," he said. "Dell does computers well, and I do communications well, so the combination is a very good partnership."
Grenier spoke about some of the company's packaging initiatives, as they use wheat straw and mushroom packaging for their servers and personal computing devices. The first project they're debuting together is a pilot program that takes plastic from the ocean garbage patches and turns it into packaging.
"Our mutual commitment is to support each other, so they're also supporting some of the work I'm doing in the oceans," he said. "Dell was doing all these great things with mushroom and wheat straw and extracting methane from the air and making plastics, why not take some plastics from the ocean and use that as part of their packaging? So we're piloting the program this year to vet the viability of that and see if we can do our part together to clean up at least a portion of the ocean."
Grenier had a presence throughout the conference, chatting with attendees at the opening reception, mentoring some of the youth attendees, sitting on a panel to discuss responsible business practices, and speaking with journalists from around the world. My initial skepticism turned into respect for the fact that he's clearly not just a movie star, but a passionate social activist. This celebrity ambassador makes sense for the brand, but whether it helps them sell more products to socially-conscious consumers remains to be seen.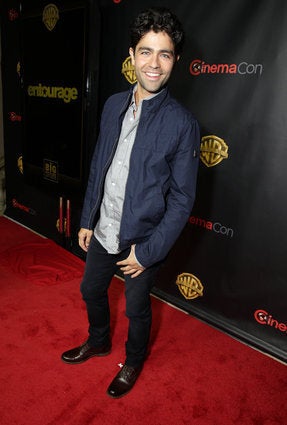 Adrian Grenier