 Embattled Toronto Mayor Rob Ford will find out his legal fate on Friday morning. CBC, CTV and other outlets reported on Wednesday that the Ontario Divisional Court will announce its verdict in an appeal filed by the mayor over a conflict of interest case that could remove him from office.
Ford's lawyers have argued the previous ruling was legally flawed.
The ruling was put on hold pending the Divisional Court decision.
If Ford loses the appeal, it will be up to council to appoint an acting mayor for the balance of Ford's term or call a by-election.
"I love campaigning, I love debating, I love knocking on doors and telling people what we're doing and then it's up to [the electorate] to tell people who [they] want," he told CP24 in January.
With files from the Canadian Press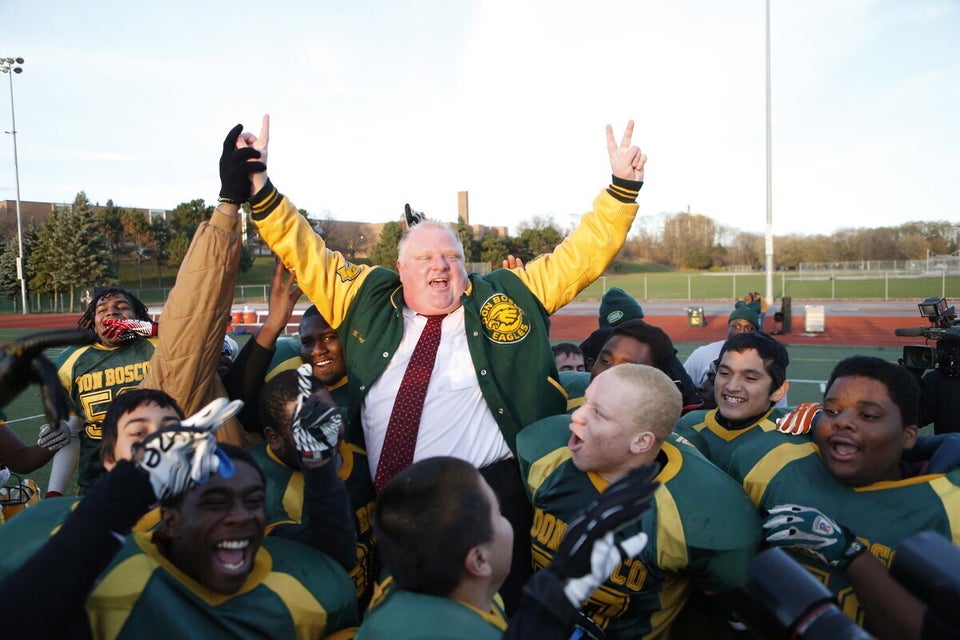 Rob Ford's Evolution: A Look Back At The Toronto Mayor's Career (PHOTOS)
Popular in the Community