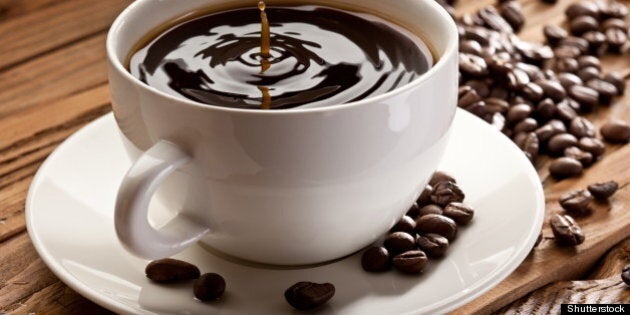 As the city of Melbourne wakes up, trendy cafés of all shapes and sizes prepare for a busy day. Whether it's a flat white, a long black, or a short mac -- specialty coffee is a necessity for most Melbournians.
In this city, where almost nothing comes cheap, what's unique is the experience you can have for less than a five-dollar bill.
"Coffee is the cheapest experience with the most depth," said Joshua Tarlo, Canada's brewing champion -- and now the third best in the world. He learned most of what he knows while living Melbourne's vibrant coffee scene for two years.
"With a little bit of education, the consumer can taste some of the most delicious coffee in the world."
Being a barista in Melbourne means responsibility. The population demands quality; from the pressure of making a great tasting, ethically produced coffee for a customer in a café, to acknowledging the long chain of people involved in the process of that cup.
The WBC competition is fierce -- each participating country (in this case, 19) sends their national champion to hand brew the best possible coffee for a panel of judges, while explaining their bean and brewing method of choice. There are two rounds -- an open service and a compulsory service -- and the top six are chosen to enter the finals.
The judging of the coffee itself is based on aroma, flavor, aftertaste, acidity, body, and balance. A delicious cup combined with great customer service and accurate taste description makes a winner.
"Nobody wins with just a good cup of coffee -- it's what can you bring to the coffee world we've never heard before," Tarlo explained while chatting in Toronto before the competition. "It happens every year so it's really difficult to do that."
Tarlo, who focused on the importance of blending to create the best possible taste, was beat out by only two competitors -- Jung Insung of South Korea, and the gold-medalist, Erin McCarthy of the United States.
"Like everyone else, I came to Melbourne with a plan," he said in the final round to the crowd and panel of judges. "But it fell apart in the best way possible."
His original game plan was to brew Ninety Plus Lycillo, a geisha varietal grown in Panama. A few days pre-competition, he tried another geisha (Hartman honey) that fit the taste profiles to compliment what he brought from home, so he decided to combine the two.
Citrusy and sweet with notes of honey, lime and orange, Tarlo's geisha combination was a hit.
More intense than the competition itself was the eye-opening look into the full-grown industry that is just a baby at home in Canada. With nearly 140 stands at the coffee expo, the weekend-long event was a celebration -- and promotional heaven -- for all things coffee in Melbourne.
Here, coffee isn't just about a caffeine boost. It's about appreciating the bean, where it came from, and how it has been roasted and brewed.
"Coffee matters for the same reason food matters," said Tarlo. "We consume it everyday, so what's the point if it's not delicious?"