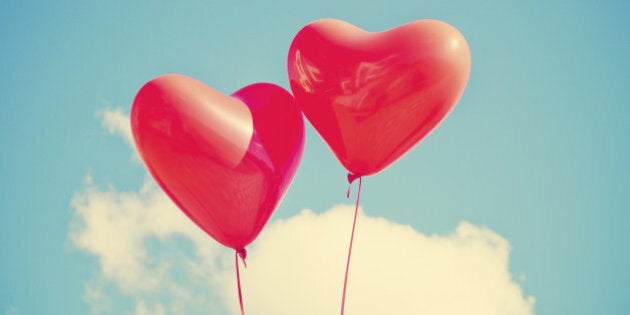 When living with a mental illness, you feel scared and alone. You might have the best support system around you but you still feel like there is no one. It feels like nobody understands what is going through your mind and you are living in this dark scary world. You end up pushing away your family and friends. You become selfish and you don't care how you treat other people and how your actions affect them.
I am extremely lucky because I come from an amazing family. My parents have been married for 29 years; they love each other dearly and have always wanted the best for my brother and I. In our home, family is very important. So when I was in a dark place, it made living with me very difficult.
Whenever I was home, I locked myself in my room watching television for hours about crime and murder. Very negative thoughts would run through my head and I didn't want to be around anyone. I was mean to the ones who loved me the most because I didn't love myself.
I don't know if I would be here today without my friends and family.
In school, I wasn't very nice to teachers or my friends. I will be the first to admit I had some awesome friends, but I would fight a lot with them because I wasn't happy with myself and I would take it out on others. I once told a teacher to "f**k off" because I didn't like her attitude towards me. I was angry at the world. I felt like I didn't belong and everyone was out to get me.
I remember the day in high school, when I thought I had enough. I was in grade 11. I hated my body, which weighed around 200 lbs; I wasn't doing well in school because my mind wasn't there and I was in a fight with a good friend of mine. My teacher told me to hand in some work and my brain went blank. My heart started beating and I got up and walked out of class. I texted my best friend and said "this is the last time you are going to see me." I turned off my phone and left school. I went home, went to my room, moved my dresser to block my door and my brain went blank again.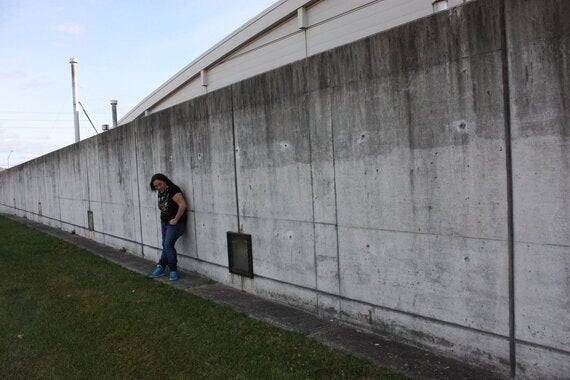 My mind was racing. Everything was negative. I started shaking and crying on the cold floor. Thinking should I end the misery right now. The next thing I remember was my mom knocking at my bedroom door with a firefighter trying to get me to open it. I remember my mom's voice. The calming tone and comfort of hearing her voice. I realized I couldn't do this to my family.
Knowing that I was loved and people did care about me saved me that day. Having a support system is so important. It doesn't matter if it is a teacher, a friend, or your family, love goes a long way.
Knowing that I was loved and people did care about me saved me that day.
My family and friends were right by my side when I decided I needed to make a change in my life and get healthy. I had my own cheering squad through the whole process. They wanted me to succeed and there was nothing that was going to stop me. Losing weight and starting to love myself again changed my mindset. I finally was happy to wake up in the morning and live life to the fullest.
When you are in a dark place like that, the only thing that can change your mind is some positivity. My family, my teachers and my friends were all I needed. They just wanted to help. They cared about me. Some people don't have the support system that I did. For some who don't have family, turn to your friends, teachers or religious leaders. You are never alone.
I don't know if I would be here today without my friends and family.
To be loved makes a huge difference.
If you or someone you know is at risk please contact your nearest Crisis Centre or call Kids Help Phone at 1-800-668-6868 to speak to a counsellor.
Frame Of Mind is a new series inspired by The Maddie Project that focuses on teens and mental health. The series will aim to raise awareness and spark a conversation by speaking directly to teens who are going through a tough time, as well as their families, teachers and community leaders. We want to ensure that teens who are struggling with mental illness get the help, support and compassion they need. If you would like to contribute a blog to this series, please email cablogteam@huffingtonpost.com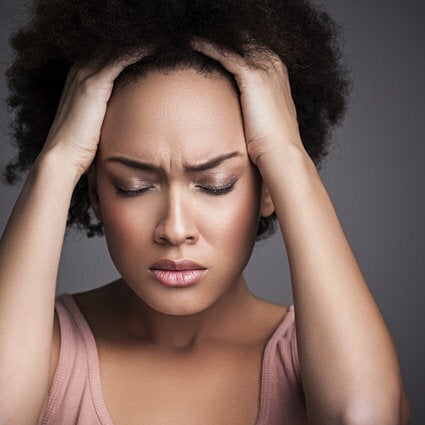 Frame of Mind: Youth Mental Health Issues And Suicide In Canada
Popular in the Community