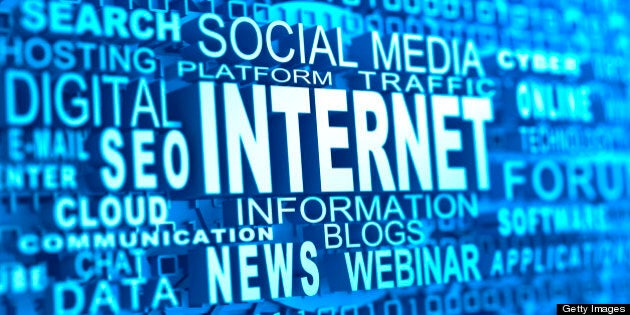 Companies that previously relied on Search Engine Optimization (SEO) without developing much content as a part of that tactic really need to reconsider their approach today, because now being found online is primarily about content.
In one year alone, Google makes more than 500 changes to their ranking algorithm. With each change, the techniques to get your website in front of the eyes that matter also changes. If businesses today want to rank in search results, they'll find that Google is looking for high quality, unique content on their website -- and lots of it. And the trend seems to be that the old adage "content is king" will only grow in importance in the coming months and years.
Blogs are one type of content. They tend to convey news of the day with reaction or commentary to industry developments and information, opinions and insights. Blogging is the creation of that content. There are others - white papers, videos, survey and research reports, infographics -- but for the purpose of this post, let's focus on blogging, as it's one of the easiest ways to create content.
The goal of every business is to get prospects to the doorstep -- in this case, that's to your website. The more blog posts (read: content) a site has, the more opportunities for that site to rank in Google's search results. And the more pieces of content on that site, the more likely that content will be shared through other networks and social media channels such as Facebook, Twitter and LinkedIn. These shares in turn generate additional visibility, and the more people that see a piece of content, the more will link to it (from their own websites), and the better the site will rank in search engines. In a nutshell:
Content generates traffic.
Traffic and shares generate links
Links generate better rankings
Better rankings generate more traffic and business
Once a site ranks in search engines and the traffic begins, it then becomes about providing all the information necessary for prospects to come to the desired conclusions regarding the specific products/services they wish to purchase (ie. yours). Again, content plays a key role: Seeing a company's expertise showcased, reading their insights and knowledge regarding what matters or resonates through blog posts helps them arrive at that buying decision.
What if customers are making the kind of decisions that require further cultivation? Then getting them to subscribe to email newsletters or Facebook pages for example by offering "premium" content (those whitepapers and reports that were previously mentioned) will create a captive audience and the opportunity to nurture a relationship in order to cultivate what is now a new business lead.
A 2010 Hubspot study showed companies that blog have 55% more website visitors than those that do not. Business-to-Consumer companies that blog generate 88% more leads than those that do not, and Business-to-Business companies saw 67% more leads generated.
With content pushing the tangible search results any website will experience nowadays, there's no reason to believe these compelling numbers will do anything but rise.
Companies that once saw blogging as something they couldn't afford due to lack of time, resources, or interest must now rethink their position and start seeing it as something they can't afford not to do if they want to survive the new economy.
Jeff Quipp is the founder and CEO of Search Engine People (SEP). SEP is Canada's largest and most trusted Internet marketing company. Established in 2001, SEP is now the trusted choice for over 1000 clients worldwide, including many of Canada's top brands.
Popular in the Community