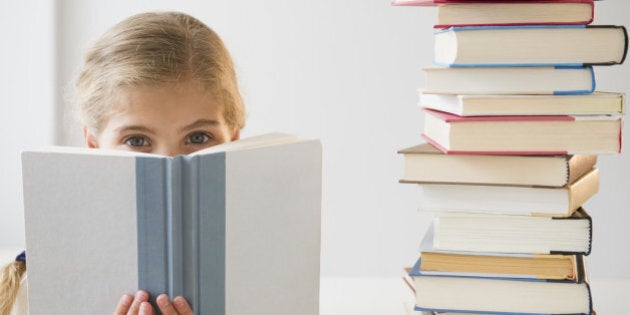 Written by psychiatrists David Goldbloom and Pier Bryden, this book is the most thorough account I have seen of the thinking process, or what should be the thinking process, of contemporary psychiatrists.
Anyone who read Jerome Groopman's How Doctors Think picked up valuable lessons on interacting with physicians to get the best care. (Hint: Ask what else could explain the symptoms.) However, those of us who suddenly find ourselves depending on a psychiatrist to help our desperately ill family members often have dangerously limited notions about what this person knows or should know.
Both Goldbloom and Bryden are clinicians, researchers and educators. Their erudite, but very readable book informs the general public in multiple ways about what we need to know. Written in the genial, self-questioning first person voice of Goldbloom, it takes us through a week's work packed with composite versions of typical patients. Gracefully woven into these accounts is the history of medicine and psychiatry's centuries old attempts to understand and respond to mental illnesses. Canadian practices are often incorporated into a global perspective. As well, a thoughtful awareness of gender, social class, and multicultural issues is continually present.
The book lets us settle into Goldbloom's mind as he interacts with patients in a variety of settings. He communicates with patients and their treatment teams in Northern Ontario via the expanding teleconferencing networks. He plunges into the intensity of the emergency room and the more settled atmosphere of in-patient units at Toronto's Centre for Addiction and Mental Health (CAMH) where he is based. And in the quiet of his CAMH office, we become part of his appointments with patients, some of whom he's worked with for many years.
In all the settings, Goldbloom is responding to the range of psychiatric difficulties people experience. We watch as his questions gradually lead to the key information he needs to help a woman with an anxiety disorder develop a personalized plan to take a dreaded long distance flight to visit the family she yearns to see. We see him try to figure out if an elderly woman's problems are part of the long-term depression that he's helped her keep under control for years or whether dementia is at work.
During the representative week, we also experience the struggles of patients struggling with eating disorders, bipolar illness, a delusional disorder, an opioid addiction, and alcoholism. In all of these encounters, Goldbloom is offering much more than medication. We see him honing in on possible approaches to the enormous difficulties many of these patients are enduring. We learn of Goldbloom's supportive visits to a patient's chef assistant training program. We watch him try out a role-play activity for a man who wants to know how to explain to a potential date that he has recurring problems with depression.
Of special interest to me, as the mother of a daughter living with schizophrenia, is when we see Goldbloom working with a 38 year old man who has suffered from schizophrenia since early adulthood. We're living in a time when public mental health literacy campaigns are overly focused on people who are thriving despite some kind of mental health condition. People coping with the most severe illnesses are ignored. Goldbloom doesn't ignore them and the description of "Ben" doesn't minimize the impact that schizophrenia has had on his life.
In dealing with "Ben" and other clients, Goldbloom works to contact and involve families. Goldbloom and Bryden, in fact, dedicate the book to people with mental illnesses and their families. They repeatedly make clear the crucial role that families often play in supporting people whose illnesses have impacted their ability to manage the complexities of daily life.
The book integrates the sensible positions that psychiatry can take in dealing with the many controversial issues it confronts. Throughout numerous encounters we see the authors carefully consider the rights of patients while also balancing their need for treatment, treatment that their severe illnesses often prevent them from understanding that they need. We watch patients receive electroconvulsive therapy that can help them recover from severe, disabling depression. The history and research about this much-maligned option is conscientiously examined.
The title of this book is striking. In asking "How Can I Help?" Goldbloom and Bryden focus on the fundamental question that should continually inform all interactions between mental health clinicians and the people they serve. At the same time, it opens the possibility that the psychiatry profession itself might want to know what we want from it. And since I have a lot of wants, I don't want to miss this opportunity to tell the profession of psychiatry about two areas they could improve:
1. Improve public mental illness literacy campaigns.
They are failing to provide basic information about bipolar disorder and schizophrenia.
2. Work harder to collaborate with family caregivers.
I know that the ability of our daughter's psychiatrist to collaborate with us is the reason she's been able to experience years of stability. However, I too rarely hear of psychiatrists working to create this kind of relationship. These skills need to be taught in programs training all clinicians; how can service providers hope to make the best medical or psychosocial rehabilitation choices if they are missing the essential information that family caregivers can often provide?
The Goldbloom Bryden book demystifies the knowledge base of psychiatry and lets us know what practitioners should be doing. While the chaos that severe mental illnesses often brings can't yet be prevented, at least we can better understand the kind of help that should be available.
Follow HuffPost Canada Blogs on Facebook