Most parents have shared something about their kid on social media at some point. From cute stories to funny photos, some moms and dads tell and show all, while others are cautious and private.
But in the age of consent, digital security and online permanency, many parents are wondering when it's time to start asking their kids for permission to post photos or stories about them online — and why that's even a concern.
Toronto sexuality educator Dr. Nadine Thornhill teaches kids and parents about bodily consent. With her own 10-year-old son Bob*, she's taken the same approach toward sharing photos and stories about him on the Internet.
"I'm in full favour of asking kids before posting photos or stories about them online," she says. "I wish I had started doing it when my son was old enough to answer the question. I ask him now before I post anything about him. I'm trying to demonstrate he has a right to consent to how his information and images are shared and that he too should have consent from others before sharing about them."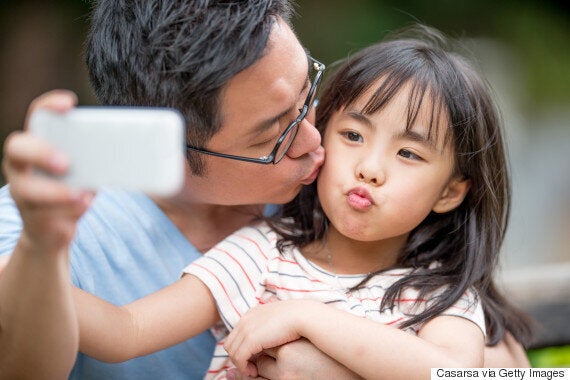 New Jersey mom Rebecca Manganelli has a daughter who is now in her mid-twenties. Manganelli used to share photos of her, but began to reconsider when her daughter asked for the first time if she was going to share a picture of her from her 21st birthday.
"Something clicked for me, so I told her if she didn't want me to, I wouldn't," Manganelli recalls. She respected her daughter's request and has not posted pictures of her since without asking.
Manganelli may represent the first generation of parents whose children were born when social media was just becoming popular, but before its reach and permanency were fully understood.
"I may be their mom, but it's still their life, and they have a right to share it when and if they choose."
Society has been forced to quickly evolve in awareness of children's rights to privacy and consent and how that relates to the Internet, so now more parents are giving deeper consideration to their social media sharing and how it could affect their own kids and others.
Frequent news reports of tragic outcomes for those who had compromising photos or details about them shared online have also pushed parents to ensure their children fully understand the unwritten rules of posting on social media.
Kris Buurman is a Whitby, Ont. mother with six children, ranging in ages from 13 to seven, who have never known life without the Internet and social media. Buurman shares, "I post about my kids and often they are the ones who ask me to post. I only post on Facebook and my privacy settings aren't set to public. If and when my kids ask me not to post something about them, I will respect their wishes."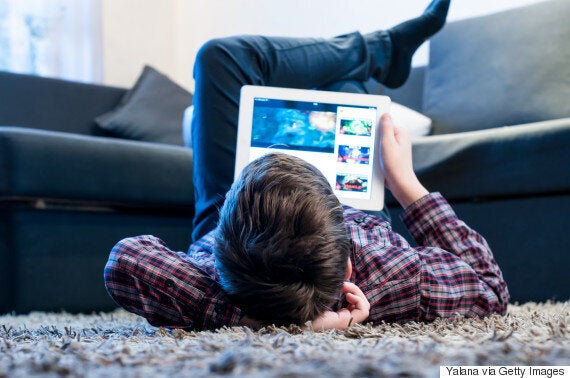 Parents may wonder if kids really know what they're agreeing to, even if they're asked for permission. Sexuality educator Thornhill confirms a child's understanding of the Internet and social media is an evolving process as the child ages, learns, matures and experiences more online.
However, she points out, "While I'm still not convinced my 10-year-old has a real grasp on what the internet is all about, my thinking is that he won't fully comprehend a lot of things until he's older, but ongoing conversations about the online behaviour I want from him and modelling that behaviour are tools I can use to teach him social media etiquette and safety from a young age."
Ottawa mom Karyn Arnauld-Bakalaar, who has two sons, aged 10 and 17, and a daughter, aged 23, started asking her oldest son for his permission to post about him online when he was old enough to respond. She accepts her kids' response if they don't give permission for her to share something about them and doesn't ask again because she wants to model "no means no."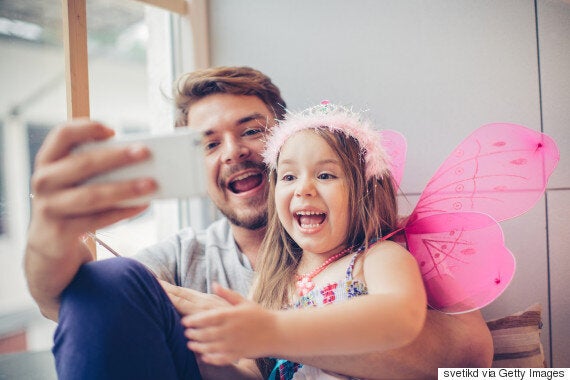 Michelle Baker rarely posts anything about her four children, boys aged 14, 10, and nine and a daughter, age three. The Toronto-area mother reveals, "I don't think kids fully understand how having their pictures and life story online may affect them as teens and adults. I may be their mom, but it's still their life, and they have a right to share it when and if they choose, once they fully understand the reach of the Internet."
"I can't imagine what it would have been like for me as a kid to log on one day and see my whole life out there already," she adds. "I'm so glad the embarrassing and private parts of my childhood aren't online!"
Arnauld-Bakalaar wants her boys to know posting online about others without their consent isn't acceptable and asking for permission is a big part of respect for women. She even ensures she and her sons ask their four-year-old niece for consent to share photos of her online. She explains, "It's a really good first lesson about consent. Parents can educate their kids that only they have control over their bodies and they have the right to say 'no' even to adults."
*Name has been changed for privacy.
When did you start asking your kids for permission to post their photos online? Let us know in the comments below!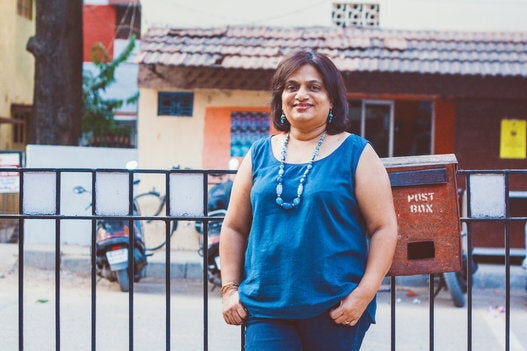 11 Women Who Made A Difference Using Social Media
Popular in the Community