On a global scale, food security in the age of climate change is a serious concern with reports warning that climate change could drive up food prices and lead to millions of people living in a state of food insecurity. In the context of this agricultural insecurity, Gerry Ritz, Canada's Minister for Agriculture, told the House of Commons last week that "this cold weather can't last forever. This global warming has to stop some time".
Ritz's commentary is bizarre, scientifically flawed and ridiculous. For someone with the political responsibility of overseeing Canada's agricultural sector to lack a basic understanding of climate science, one of the greatest threats to food security, is beyond bad politics -- it's dangerous. What's more worrying though, is rather than being the exception, Ritz's view seems more and more like the norm for Canada's governing party.
In the same week that Minister Ritz made his comments to the house, fellow Conservative Member of Parliament Gordon O'Connor spoke out in a committee meeting, telling fellow MPs that his "problem is with the words 'climate change.' I don't know what those words mean because they're a buzz phrase. Climate change. If we're talking about what is our preparedness for natural disasters, that's one thing, but climate change, if you want to talk about the climate, the climate always changes. It goes hot. It goes cold, etc."
O'Connor's comments came during a debate on whether or not Canada should task the Parliamentary Budget Officer to "undertake a study, on behalf of the Committee, to investigate the effects of climate change on Federal Government operations and to forecast the cost of climate change to programs such as the Disaster Financial Assistance Program or Military Disaster Assistance and other Public Safety emergency measures operations."
In other words, to see how much extreme weather and other climate impacts could cost Canada in the coming years. Given that in 2013, Canada was hit by the most expensive natural disaster in national history, and racked up a bill due of $3.2 billion due to climate-related disasters a report like this seems like the rational first step towards sound climate adaptation policies. Instead Diane Ablonczy, Mark Adler, Jay Aspin, Gordon O'Connor, Tilly O'Neill Gordon and Bernard Trottier -- all Conservative Members of Parliament -- voted to oppose the motion.
Of course, this isn't the first time that Conservative Members of Parliament have landed in the climate denial camp. In 2010, Maxime Bernier -- now serving as the Minister of State for Small Business and Tourism, and Agriculture -- published a letter in La Presse questioning the existence of climate change. Stephen Harper's office distanced him from the Bernier's position stating that "the [global warming] problem is real and we will act to solve it."
Last year, newly minted Environment Minister Leona Aglukkaq stated that "there's always a debate around science and what's changing" and claimed that climate change was still "debatable." This despite there being only one in 9,136 peer-reviewed articles on climate change between November 2012 and December 2013 that cast doubt on human-caused climate change.
Earlier in 2013, Natural Resource Minister Joe Oliver explained that "scientists have recently told us that our fears (on climate change) are exaggerated," citing a well-known climate skeptic as his source. Oliver was quick to reaffirm his belief in climate change, but as one of the most adamant voices calling for the approval of the Keystone XL pipeline and the expansion of the tar sands, Oliver's position is often out of sync with the reality of climate change science.
In 2006, Stephen Harper displayed the same understanding of climate change as Minister Ritz, stating that "we have difficulties in predicting the weather in one week or even tomorrow. Imagine in a few decades." In that same year he took power and started the greatest backslide on climate action and environmental protection in history. We have dropped to dead last when ranked on our own ambition and action, and been called out time and again for derailing global progress on climate change. We are out of synch with our own climate targets and on track to blow past a safe 2-degree warming limit, primarily because of tar sands expansion.
Over the weekend, US Secretary of State John Kerry told the world that "we should not allow a tiny minority of shoddy scientists and science and extreme ideologues to compete with scientific facts." Well, adding it all up there are four active ministers who have questioned to reality of climate change currently serving in the cabinet of Canada's federal government. Three of these ministers are directly responsible for files deeply tied to Canada's climate policy - Agriculture, Natural Resources and Environment.
At a time when the United States has issued Canada an ultimatum, that the Keystone XL pipeline's fate depends on our nation's climate action, Canada has a serious climate denial problem. We have to question whether climate denial is an exception or the norm in the Canadian government, and even if our government's case of climate denial doesn't extend into the Prime Minister's Office, our policies are out of step with believing in, understanding and taking action to solve the climate crisis. Don't forget that Stephen Harper who called the Kyoto Protocol "a socialist scheme to suck money out of wealth-producing nations."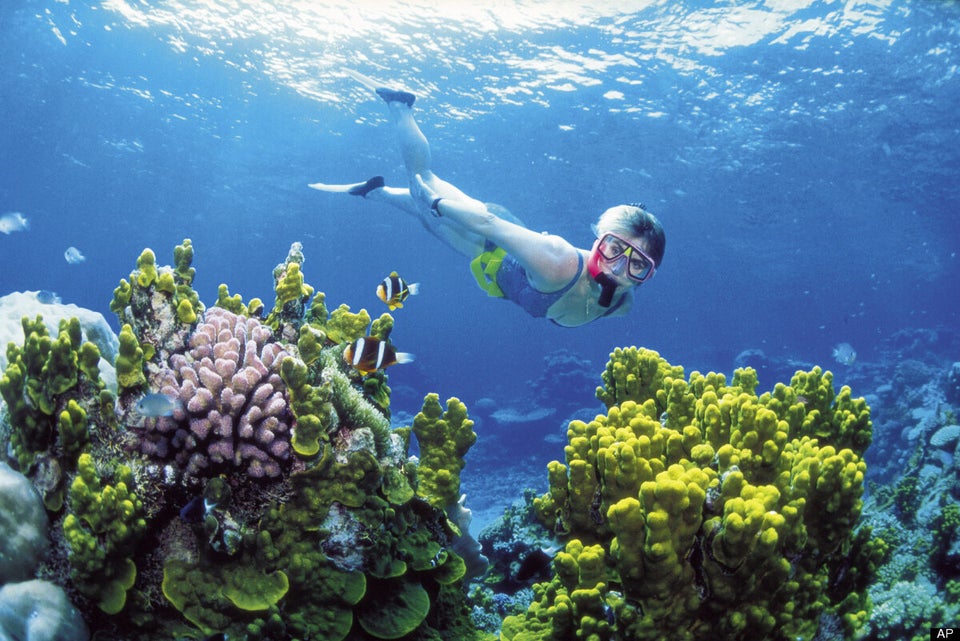 What Climate Change Just Might Ruin
Popular in the Community