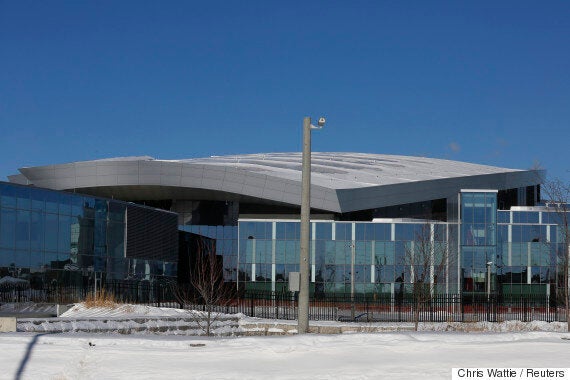 A security camera is seen outside the Communications Security Establishment (CSE) headquarters. Canada's electronic spy agency has been intercepting and analyzing data on up to 15 million file downloads a day. (Photo: REUTERS/Chris Wattie)
In their own words, their work focuses on "collecting foreign signals intelligence in support of the Government of Canada's priorities, and on helping protect the computer networks and information of greatest importance to Canada." It is important to emphasize that CSE is not supposed to spy on communication of Canadians in Canada or abroad.
In that regard, the commissioner's mandate is mainly to review CSE activities and their compliance with the law, and in the case of complaints, to undertake investigation. However, the commissioner report, which is supposed to be an independent exercise conducted by a review body, seems more and more like a self-congratulatory document where criticism directed at the CSE or its activities is hard to find. The situation can be compared to a professor rating her own students in a national competition. Of course, she would like them to pass, and of course she would be lenient in marking. Rather, in such circumstances we need a professor from a different school, and the students' names should be hidden.
In previous years, two main problems became clear to the public in regard to CSE activities:
The stipulations protecting the privacy of Canadians are not always respected, as CSE was reminded by Privacy Commissioner Daniel Therrien.
The lack of safeguards when it comes to information sharing with other agencies -- the Canada Security Intelligence Agency (CSIS), for example.
Indeed, in defence of the CSE's activities, Minister of National Defence Harjit Sajjan recently minimized the amount of information revealed through metadata, usually collected by CSE during its operations. Metadata, or data on data, shouldn't be of a privacy concern for Canadians, according to minister Sajjan.
But the reality is that through the records of Internet and phone communications, even without revealing the identity of the user, much information can still be inferred and shared with other foreign agencies. There exists today a whole range of science fields and theories that can extract patterns about people behaviours without knowing their identities.
The report claims that the commissioner's office "is monitoring 14 active recommendations that CSE is working to address -- 10 outstanding recommendations from previous years and four from this year," and that the privacy issue about sharing foreign intelligence is also being looked into. Nevertheless, we can't know for sure how this is being done and if there is any proposed legislation to be submitted soon. The report doesn't tell us.
It seems from the report that, in general, the commission recommends that the minister should always be informed about controversial issues, but no specific mechanism is suggested to deal with the identified problems. The issue of transparency becomes a matter of blind trust in the hands of the minister of national defence.
Leaving it up to the minister in charge to decide what is acceptable and what is not, or what is lawful and what is not, is far from a democratic and accountable model. We need review mechanisms with the necessary autonomy, independence and structure to create true accountability.
For instance, the ambiguous relationship between CSE and CSIS, described in the report, can't be investigated by any review body. There are currently agencies to oversee respectively CSIS (SIRC) and the CSE (the office of the CSE commissioner), but there is no "super-SIRC" to oversees them both and launch investigations on both of them. The parliamentary oversight presented by the government in Bill C-22 isn't clear if this aspect will be included in its mandate.
As of yesterday, it was reported that CSE won't even reveal the number of times it shared information that could lead to someone being tortured in foreign prisons. The greater the risk of mistreatment (please note how the word "torture" isn't even used), the higher level of bureaucratic or political intervention is required.
Once again, it is up to the minister or a high-level bureaucrat to take that decision, and that risks him or her making a mistake in their assessment. If that happens, Canada will become collateral damage like it has in the past.
Follow HuffPost Canada Blogs on Facebook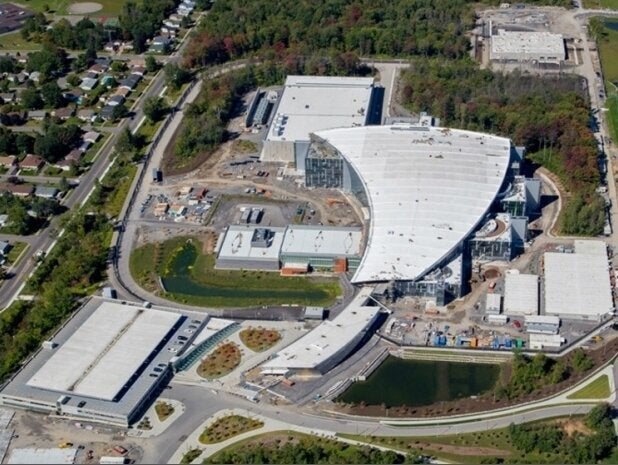 CSEC's $1.2-Billion 'Spy Palace' In Ottawa
Popular in the Community