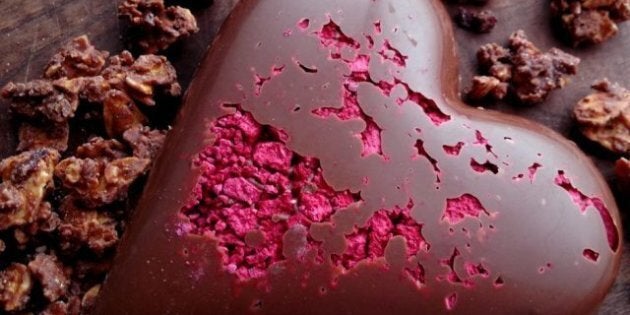 There's a reason why chocolate is at the top of many people's lists as their favourite foodie luxury — and while we could get into all the chemical reasons or even the health benefits, we're just going to point to the simplest answer: it's just fricking delicious.
February may be a tough month to get through weather-wise in Canada, but the approach of Valentine's Day mid-month means that at least we'll be awash in chocolate everywhere we look, whether it's prettily decorated store windows or co-workers who want to keep the temptation out of their homes.
Of course, there are plenty of different kinds of chocolates to be had, and it goes much further than just including flavours like mushroom and lavender in the craft. As with all delicacies, the connoisseurs want to know whether their chocolate is made from organic ingredients, has vegan-friendly attributes, and yes, is created using fair trade policies. One website and app, Choco-locate, has actually taken note of which spots in many major cities are doing this, so if raw chocolate is important to you, that's where you need to check.
So in honour of Valentine's Day (and for that matter, any other day you feel like indulging in something wonderful), we've rounded up the best chocolate shops across Canada. We confined the list to places that focus almost exclusively on chocolate (and it doesn't hurt that most of their creations are pretty gorgeous as well), so we know your favourite might not be on there ... but that doesn't meant we don't want to know about it anyway! Leave us a comment about your sweet spot below.
SEE: The yummiest chocolate shops in Canada: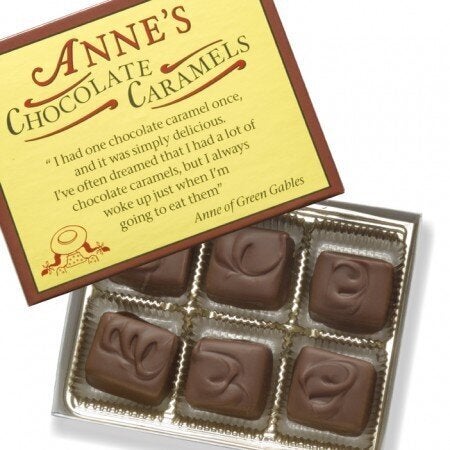 Best Chocolate Shops In Canada
Eat all the things! Then pin them! Follow our Food & Drink board
Popular in the Community