From the Val di Cornia to Florence to Elba Island, here are a few delicious discoveries made on my most recent trip to Tuscany. Some spots do require a car, but if you are brave enough to do it all via Vespa, even better!

ABBE (Piazzetta del Mare, 5/5A). Cocktails, good selection of wines and one of the best places to sit under the Tuscan sunset. Yes, I went there.
Gattarossa. Quite possibly the best spot for a sundown spritz, lunch, or snacks after a lazy day on Calamoresca beach. The Via dei Cavalleggeri, or Sea Road, also makes for a worthy hike into the area's history. This was the 16th century route that linked Livorno and Piombino.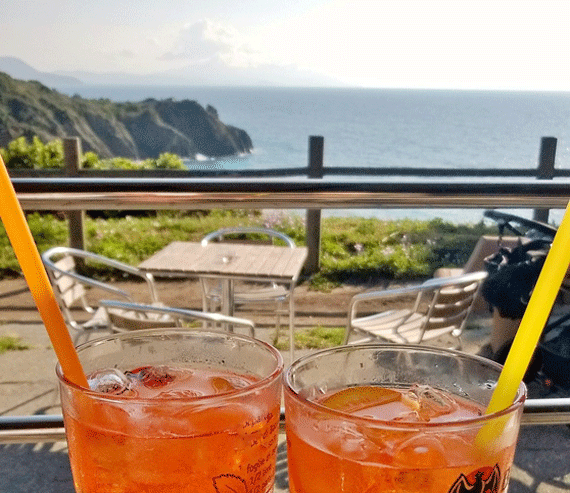 L'OSTEria (via Ferruccio 25). A very special place tucked into an unassuming avenue. Order a bottle of chilled Vermentino to wash down whatever is listed on the little chalkboard.
Il Garibaldi Innamoratu. All I can say is WOW. We randomly walked past the restaurant and when I asked "what's this?", my partner (who is from Piombino) replied "oh, yes, this place is kind of famous". Um, thanks for sharing love. In any case, when we did manage to get a table a few days later and our tastebuds where dancing in a sea of fresh catch prepared a myriad of ways. Just tell them what your allergies are and go with the flow! Reservations strongly recommended.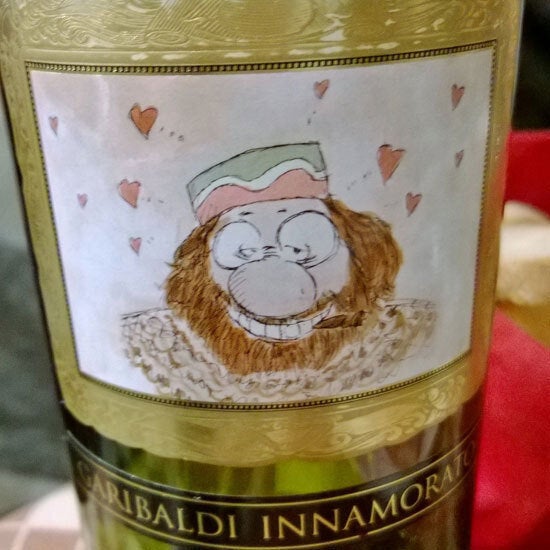 Il Peccato (Corso Vittorio Emanuele II). One can never go wrong with a dish of spaghetti and lobster. I credit this kitchen with igniting my obsession for gnocchi al pesto.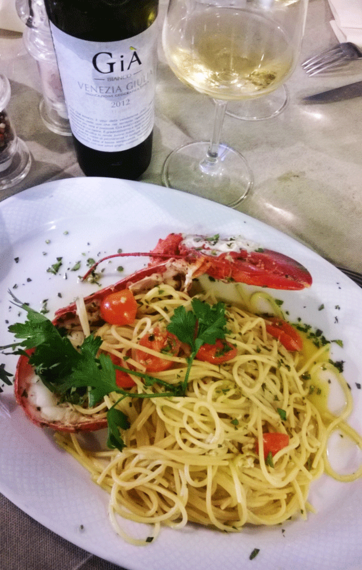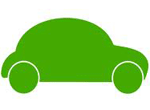 Osteria San Guido is tranquil Tuscany at its finest. The food is as rustic as it is exquisite.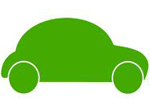 After a lazy afternoon on the beaches surrounding this ancient Etruscan village, it's time for aperitivo under the trees at La Taverna Di Populonia Di Luca Pavan (Via S.Giovanni). Aperol Spritz or local wine will put you in a fine mood, as will their little stuffed red peppers and succulent prosciutto.
There are hiking paths (1.5 to 2.5 hours) in the area.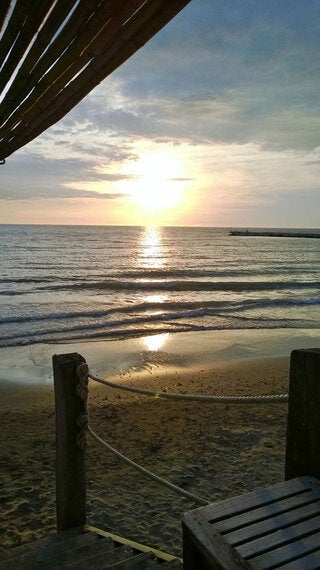 Serendipity (Via Sicilia, 8). A lovely shabby-chic spot on the beach for the kind of chilled out dinner you picture yourself having on an Italian sojourn. It turns into a lively club later on.
Hemingway (Piazza della Vittoria 17). Cozy enoteca on the edge of a quite square.
Il Timone (Corso Italia 4/G). Need to keep it cheap and cheerful with the kids? This joint serves up pizza and calzones (don't order anything else) with a sunset view.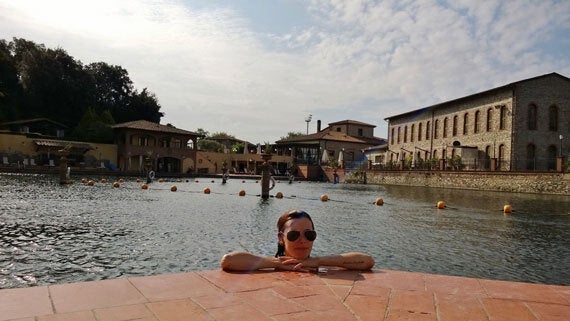 Calidario Terme. Simply put, this hotel spa has left an impression on me. I only managed to get there for a dinner in 2013, but this time we made sure to stay overnight for the full experience. Our room was gorgeous and spacious; with a little balcony to keep it airy. Taking a before-breakfast dip in the mineral-rich waters was the best way to wake up. After a facial in the Thermarium I barely remembered my name. Calidario is open to the public daily and is an ideal way to take a break from touring.
Next week... Florence and Elba Island.