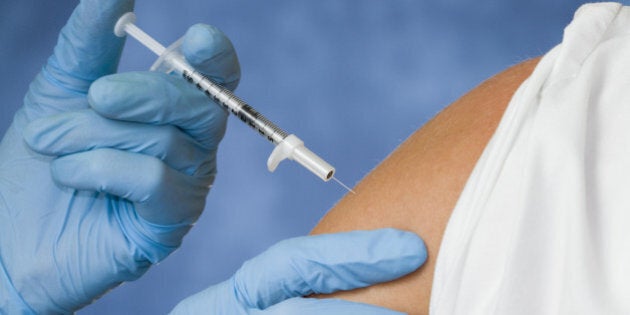 The ImmunizeBC website has a map listing flu clinics around the province. There are just over 60 clinics in Vancouver, with many located at Shoppers Drug Mart, London Drugs or Safeway stores.
The vaccine can be administered two ways:
Inactivated influenza vaccine, which is made from killed viruses, is offered to just about anyone, including kids aged six months to five years old.
Those under the age of nine who are getting the shot for the first time will need to take two doses, four weeks apart.
Live attenuated influenza vaccine, which is made from weakened viruses, is the preferred method for children aged two to eight because it provides better protection against the virus than the vaccine given by injection.
The flu shot protects against viruses that cause influenza, but does not protect people from colds or stomach flu.
The vaccine is provided for free to people with a high risk of a serious illness from the flu, or anyone who could spread it to them. That includes children, seniors, health-care workers and people who work with kids.
Individuals who are not eligible for a free vaccine can buy it from some pharmacies and travel clinics. Some employers also provide the shot to their workers.