Toronto and Vancouver are once again set to come out on top of all major Canadian cities when it comes to economic growth, says an economic forecast by the Conference Board of Canada.
The Conference Board expects these cities to repeat their top performance next year, though their economies will grow more slowly due to an expected slowdown in the housing market, brought on by new mortgage rules and declining affordability.
But there's a surprise competitor nipping at Toronto and Vancouver's heels: Halifax, which is projected to have the third-strongest economic growth this year and next.
Meanwhile, cities in the country's oil-producing regions will continue to see subdued growth, the Conference Board predicts, as will Quebec City.
Here are the economic forecasts for Canada's 13 major cities next year (growth for 2017 in brackets):
#1: Vancouver (up 2.8 per cent)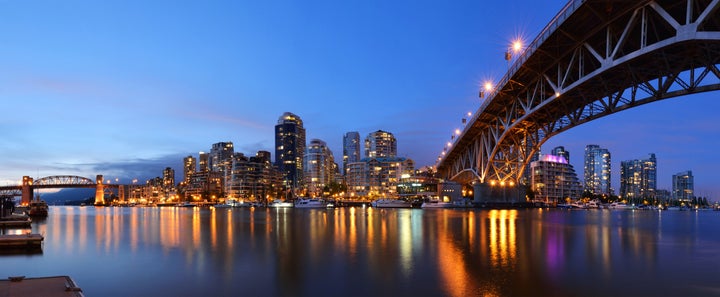 Vancouver has been an economic miracle in recent years, with the economy clocking a four-per-cent annual growth rate this year and last.
And though the city will lead the country again next year, it will be by a smaller margin, thanks to the slowdown in its housing market.
"While Vancouver's economy is forecast to slow next year, partly due to federal and provincial government measures directed at cooling the over-heated housing market, the pace of growth still will be strong enough to maintain the metro area's first place ranking," said Alan Arcand, associate director of the Conference Board's Centre for Municipal Studies.
#2: Toronto (up 2.6 per cent)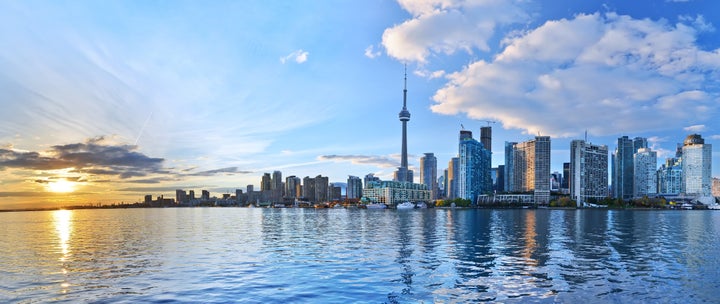 Like Vancouver, Toronto's growth will be slower in 2017 (it's on course for a blistering 3.4-per-cent growth rate for this year). But it will still be strong enough to take second place.
"The lower Canadian dollar and moderate U.S. demand continue to support activity in export-oriented sectors, such as manufacturing and tourism," the Conference Board wrote. And the city's hot housing market "continues to boost output growth in finance, insurance and real estate."
#3: Halifax (up 2.5 per cent)

It's rare that Atlantic Canada makes its way to near the top of economic growth rankings, but thanks to shipbuilding activities for the Royal Canadian Navy, Halifax's manufacturing sector is expected to soar five per cent this year and 6.7 per cent in 2017. The city is on track to be the third-fastest growing this year and next, with growth of 2.5 per cent.
"Halifax continues to reap the benefits of a diverse economy, as most sectors are expected to contribute positively to growth this year and next," the Conference Board's Arcand said.
#4: Victoria (up 2.5 per cent)

Thanks to B.C.'s budget surplus, spending is rising in the province's capital, propelling the economy forward.
In addition, "a robust housing market will help drive growth both in the construction sector and in finance, insurance and real estate," the Conference Board said.
#5: Winnipeg (up 2.3 per cent)

Like Halifax, Winnipeg is another city where a strong manufacturing sector will boost the economy next year. The Conference Board notes the success of bus maker New Flyer, which has landed new contracts in Vancouver, Philadelphia and Connecticut.
"Winnipeg's diverse economy continues to foster stable and solid growth, and generate a healthy number of new jobs," the Conference Board's Arcand said.
#6: Ottawa (up 2.2 per cent)

The years of austerity under the Harper government are coming to an end, and that should be good for the Ottawa-Gatineau area, the Conference Board says.
"Higher levels of government spending will drive gains in public administration," the Conference Board said, and the services sector "will also benefit next year from all of the activity surrounding the country's 150th birthday celebrations."
#7 (tie): Calgary (up 2 per cent)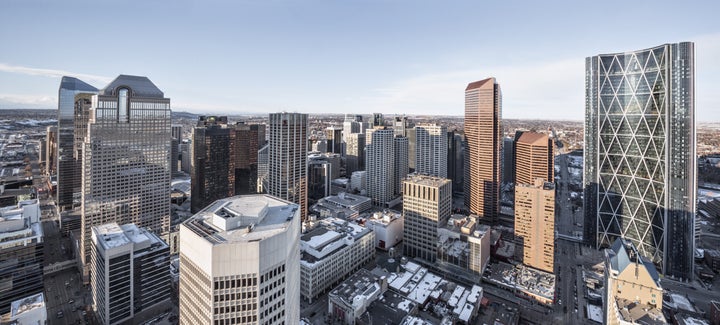 Calgary's economy shrank by 3.2 per cent last year, and is on track to shrink by another 21 per cent this year, thanks to the ongoing slump in oil prices. But that slump won't last forever.
"We expect that 2016 will mark the end of this latest recession, as both [Calgary and Edmonton] economies are expected to start recovering next year, in line with gradually rising crude oil prices," the Conference Board's Arcand said.
#7 (tie): Edmonton (up 2 per cent)

Edmonton's economy will return to growth next year, the Conference Board forecasts, though it might not be oil that pushes it back up -- it could be government spending.
"Edmonton's large public sector has been growing strongly, helping to offset the downturn in the oil and gas sector," the Conference Board said. "Indeed, non-commercial services and public administration are set to be the growth leaders this year."
#7 (tie): Hamilton (up 2 per cent)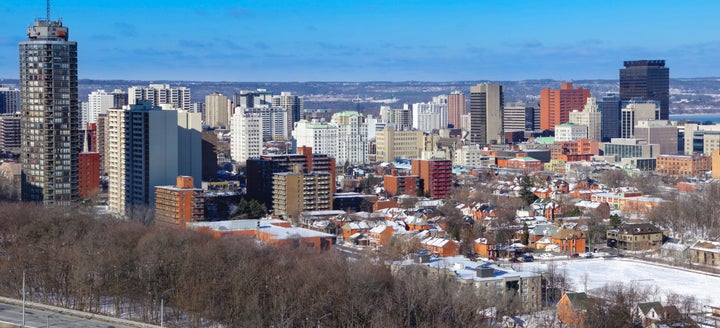 Steel town Hamilton has seen a housing boom in the past few years, thanks to homebuyers moving further out from Toronto as house prices rise.
But it's Hamilton's manufacturing, boosted by a lower loonie, that will help the city grow next year, the Conference Board says. "Although employment is set to post a meagre gain this year, we expect job growth to accelerate sharply in 2017," it said.
#7 (tie): Montreal (up 2 per cent)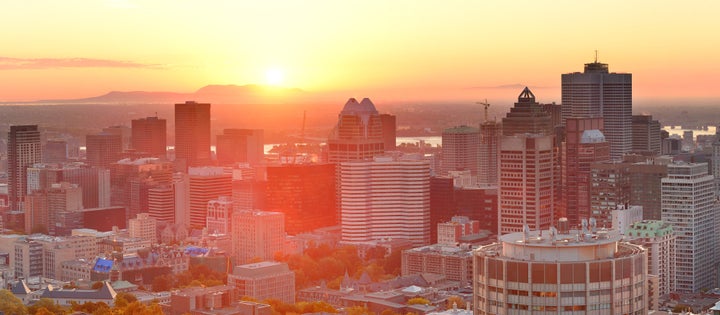 Montreal's economy will accelerate from 1.6 per cent growth this year, to 2 per cent next year. Transportation and warehousing will lead growth, with tourism adding a helping hand as well.
"Montreal's economic improvement is being driven by massive infrastructure investments and widespread gains across the services sector," the Conference Board's Arcand said.
#7 (tie): Saskatoon (up 2 per cent)

Services, rather than resources or energy, will drive economic growth in Saskatoon, the Conference Board says. Resources and utilities, the two largest sectors in Saskatoon, will be largely flat.
"The modest economic growth seen in both Saskatoon and Regina this year is expected to be followed by slightly stronger gains in 2017, although growth will remain well below pre-recession levels," the Conference Board's Arcand said.
#12: Regina (up 1.8 per cent)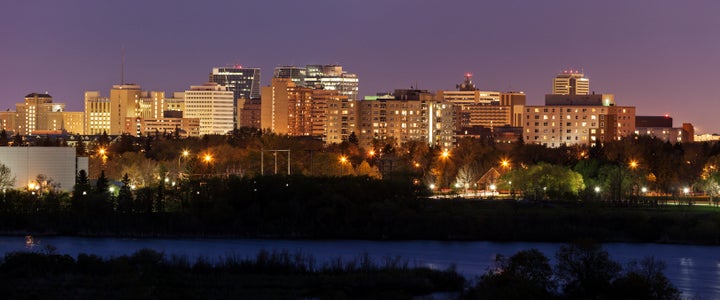 Regina's economy shrank 0.5 per cent last year, bounced back to an expected growth rate of 1.3 per cent this year, and will grow a little faster than that next year, the Conference Board says.
Major new construction projects, like a new football stadium, will help the construction industry recover from a home sales slump, the board predicts.
#13: Quebec City (up 1.7 per cent)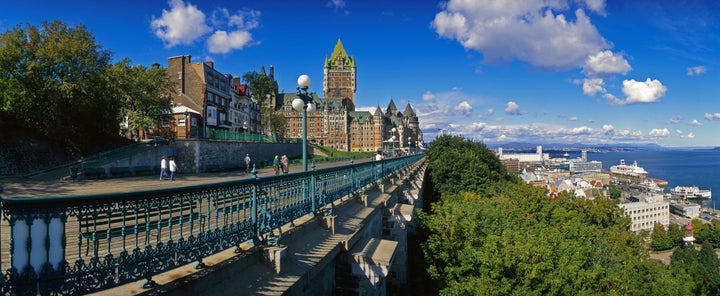 Quebec City's growth next year will be double this year's growth, but will still be the slowest of the major metro areas covered by the Conference Board.
Like Montreal, Quebec is seeing growth in tourism and services, thanks to a lower loonie. But the cheaper dollar is also boosting Quebec's manufacturing base, which is expected to grow for a fourth year in a row.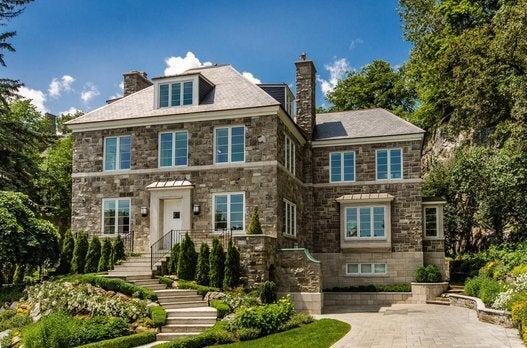 Feb. 2016: What $5 Million Will Buy You In Canada