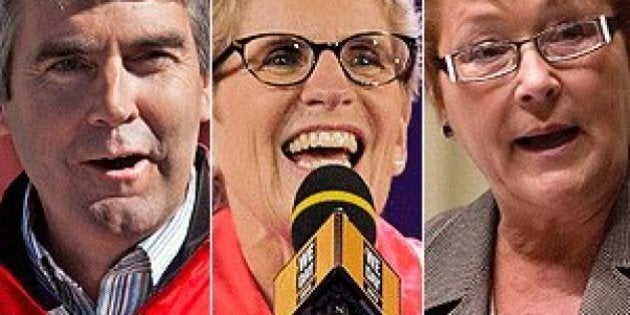 How did Canada's 20 premiers and opposition leaders fare in 2013? Below, their report cards.
(A+) One provincial leader gets top marks for 2013, and that is Nova Scotia's new premier Stephen McNeil. He led his Liberals to the province's biggest victory by any party in two decades, ousting the New Democrats after only one term in office.
(A) The premiers of Saskatchewan and Prince Edward Island, Brad Wall and Robert Ghiz, each get a solid mark for 2013. Both can boast polling numbers that are well above their rivals, and both seem to be safely on track for re-election when their provinces next cast a ballot. The two premiers have also been pushing hobby horses at the national level: CPP reform for Ghiz and Senate reform for Wall.
(A-) With her odds-defying victory in May, it is hard not to give B.C. premier Christy Clark higher marks. But shortly after getting the majority government she wanted, she shuttered the legislature.
(B+) A good mark goes to three opposition leaders who have surged in the polls but have not yet been tested in an election: Manitoba's Brian Pallister, New Brunswick's Brian Gallant, and Newfoundland and Labrador's Dwight Ball. Pallister, who took over the province's Tories in 2012, leads in the polls by almost 20 points. Liberal leaders Gallant and Ball are ahead of the governing PC parties in their respective parties by over 20 points.
(B) Wildrose's leader, Danielle Smith, has done a good job in moderating the image of her party as she looks to form government in Alberta's next election. But she hasn't pulled ahead in the polls. In Quebec, Philippe Couillard has pushed his Liberals into first place in most surveys, but his personal numbers have been softening as he struggles to escape the 'Philippe-flop' moniker his opponents have given him.
(B-) Three premiers have persevered in 2013 and live to fight another day. Alison Redford gets top marks for her handling of the floods in her province earlier this year, but she continues to get a mixed grade from Albertans on her general performance. Pauline Marois was also praised for her management of the Lac-Mégantic explosion, but her record in office is mixed. The proposed charter of Quebec values boosted her party in the polls, but it remains to be seen whether the controversial project will end up helping or hurting her government. And Kathleen Wynne has somehow kept her party competitive despite the baggage of almost 10 years of Dalton McGuinty's time in office. The NDP's Cam Broten in Saskatchewan seems to be appreciated by residents of the province, though he is no Brad Wall.
(C+) Tim Hudak can't catch a break: he wrested a Toronto-area riding away from the Liberals in an August byelection, but lost one or two other races he was considered capable of winning. He boasts of the potential candidacy of someone like Doug Ford for his party, and then scandal breaks out at Toronto City Hall. And despite all of the problems plaguing the Liberal government, he may still lose the next election.
(C) Tory premiers David Alward and Kathy Dunderdale in New Brunswick and Newfoundland and Labrador, respectively, are on track for defeat in the next election. Dunderdale still has some time to right the ship, but Alward will face voters in the fall of 2014.
(C-) A bungled increase of the PST by a single point may sink Greg Selinger's NDP government, which first came to power under Gary Doer in 1999. Selinger is trailing in the polls at near historic lows, and his party's time in office may be coming to a natural end.
(D) Interim leader Steven Myers has not handled his small Tory caucus in Prince Edward Island very well. Internal turmoil following the resignation and then expulsion from caucus of Olive Crane, the party's former leader, as well as one defection to the government benches, has plunged the Tories to third place in the province behind an NDP that has never been a factor in P.E.I.
(F) The two NDP leaders who lost their bid for election in 2013 get a failing grade: B.C.'s Adrian Dix and Nova Scotia's Darrell Dexter. Dix was defeated in an election he should have won against an unpopular premier, while Dexter was driven from office after only one term. Neither particularly deserved such an ignominious fate, but politics can be merciless.
Éric Grenier taps The Pulse of federal and regional politics for Huffington Post Canada readers every week. Grenier is the author of ThreeHundredEight.com, covering Canadian politics, polls and electoral projections.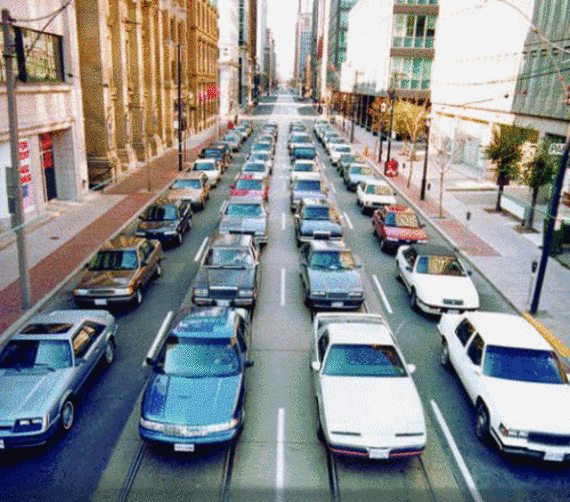 Memorable Canadian GIFs Of 2013
Popular in the Community