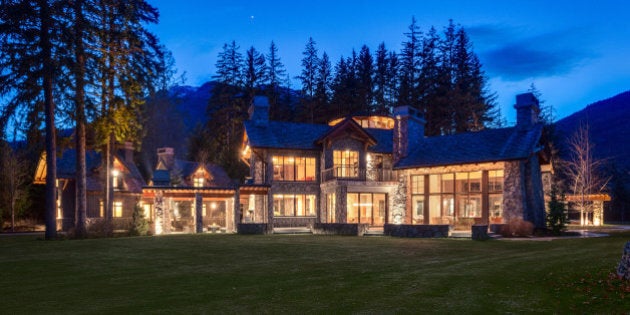 Whistler is recognized worldwide as one of Canada's top vacation destinations, with hiking, skiing and snowboarding opportunities galore. The resort town also now boasts Canada's most expensive vacation chalet.
Listed for exactly $22 million, the 9,800 sq.-ft. home sits on more than five acres of land just a few minutes from Whistler's buzzing village. Realtor John Ryan says the asking price makes it the country's most costly resort home.
The house takes full advantage of its mountainside perch, with massive windows framing some serious tree-lined mountain views. Walls featuring locally sourced stones hug the fireplaces, and we must say it all looks rather cozy.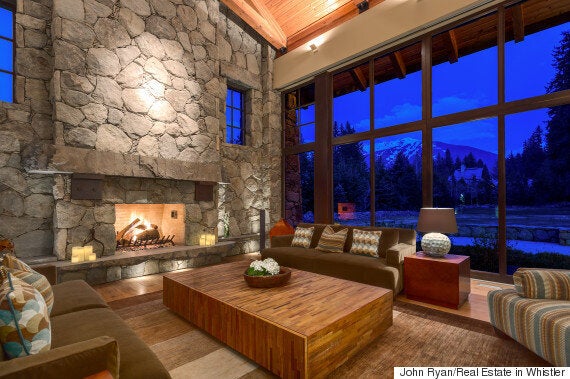 The future owner can take advantage of a full chef's kitchen smack-dab in the middle of the house. There's also an outdoor living room, gym, yoga studio, media room and a special suite just for the kids.
At at the centre of it all, a hand-forged iron staircase swirls its way up the grand 40-foot entrance.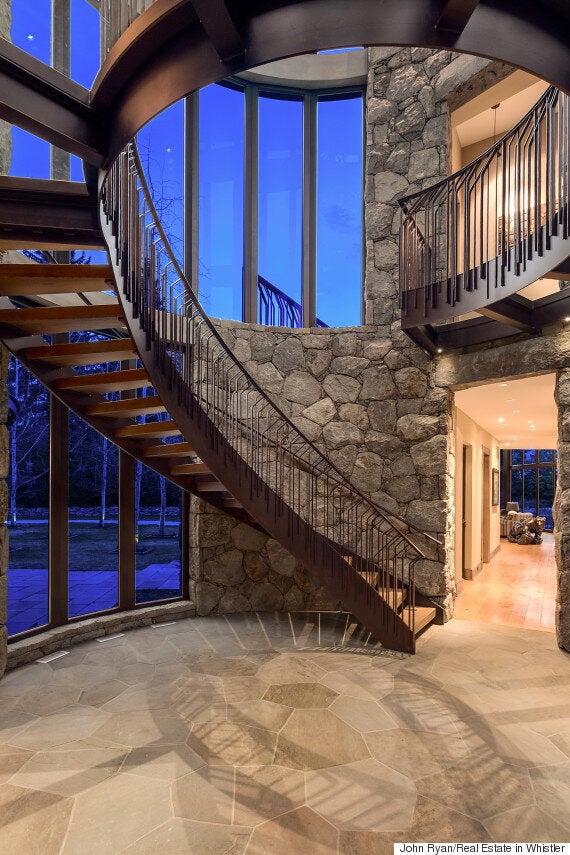 It also has eight bedrooms and seven bathrooms, including a three-bedroom guest house in case you have friends and family lining up to spend the night.
Which, quite frankly, wouldn't be all that surprising.
Check out more photos of the chalet below: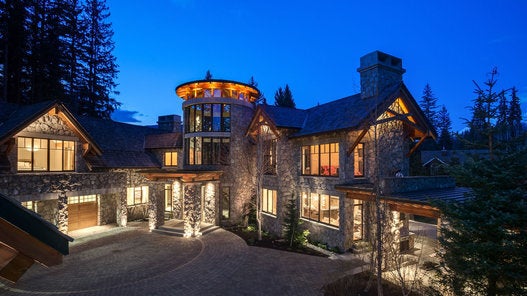 Whistler Resort Home For Sale