There are two kinds of people in the world: those who are excited to receive a white chocolate bunny at Easter, and those who would throw it in the garbage. If you're the latter, you're probably wondering why anybody would want to eat a waxy, tasteless bunny. If you're the former, you are happy to have all the white chocolate to yourself.
Fortunately for both groups, white chocolate is better than ever these days, thanks to a growing focus on quality ingredients and unique flavour combinations. Saveur recently highlighted some of the best-quality white chocolate on the market, including bars from Valhrona, Lindt, and Ghirardelli.
And after years of focus on darker chocolates, chefs and home cooks are rediscovering the ways white chocolate can enhance dishes both savoury and sweet. For example, it makes a great addition to buttercream frosting, and adds extra richness to homemade ice cream.
Read on to learn 11 things you likely didn't know about this under-appreciated food, from its origins to the ways it can work even in non-sweet dishes.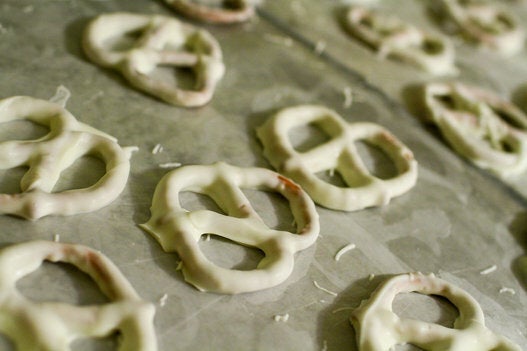 11 Things You Didn't Know About White Chocolate