This week saw Los Angeles play host to the Electronic Entertainment Expo (E3), the annual trade show where the entire video game industry previews their products for the coming year. E3 has always been the grandest stage when it comes to debuting the hottest new games, and the tone of the industry as a whole can be deduced by looking for a common theme among each year's crop.
And the tone for this year seems to be similar to the last decade of the gaming industry: White guys murdering everything in sight.
Let me preface this with some personal info: I have nothing against violence in games. I have no personal belief that violent games contribute to real-world violent actions. And I have willingly played to completion a game where you control a cheerleader who fights zombies (and I loved every minute of it).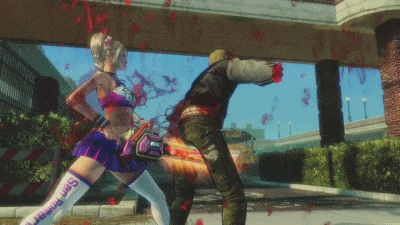 I say this to clarify that I'm not trying to position myself as better than the average gamer. But I am getting older, and for one reason or another, every time a blockbuster game could take a turn for the interesting, it instead settles to what the industry views as the default gameplay experience: telling the story of a white man with a gun.
Time and time again, game developers seem to actually be stepping away from interesting ideas and towards the safe haven of telling stories about the most over-represented group in western media. Let's look at the franchise that contributes to this trend in a huge way: Call of Duty.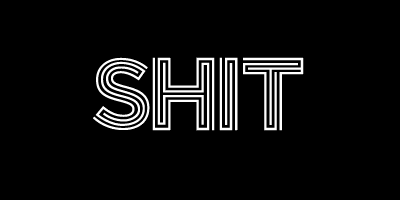 The last 10 years or so of gaming saw the unprecedented rise of war-themed shooters to the top of the revenue pile. The Call of Duty series was seeing sales in excess of $1-billion at its peak, and it repeatedly sets and breaks new sales records. And that's why every press conference at E3 highlighted at least one major game that has the player viewing the world down the barrel of a gun.
In 2007, the popular shooter franchise moved into the 21st century with the aptly-titled Call of Duty: Modern Warfare. While it featured the now-standard amounts of Middle Eastern gunfights and explosions, I've always loved the game because it's a war game that's brazenly anti-war. What else can you call a game that reads you somber quotes about war every time your character dies? What else can you call a game that makes you play out the slow, painful death of a soldier in the wake of a nuclear blast? It was about a bunch of white dudes with guns, but it was also about the very real cost (both human, financial, and moral) of war. And this was seven years ago.
Cut to the E3 presentation of this year's entry in the franchise, Call of Duty: Advanced Warfare. The demonstration depicted the opening scenes of the game, where a group of futuristic soldiers fight their way through a ravaged cityscape using drones, robot suits, and homing grenades. The demo ended with one of your teammates heroically sacrificing themselves to take down an enemy aircraft, but the ensuing blast knocks the player to the ground and buries them in rubble. As the player is dragged to safety, his arm is left behind.
But because any sort of meaningful message about the trauma of losing a limb to a war doesn't have nearly enough explosions, I will bet my bottom dollar that by the end of the game you'll be kicking (punching?) ass with a brand new robot arm. And that's fine, but it's not brave, either. The series used to be brave, but it has gone from indicting war to all but endorsing it.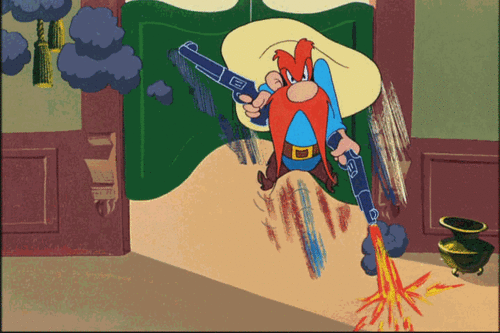 The newest game in Ubisoft's Assassin's Creed franchise -- which previously told stories about muslims in the crusades, women of colour during the 18th century, and freed slaves in Haiti -- will be set in Paris during the French Revolution. The gameplay demo for Assassin's Creed: Unity was a spectacle, showcasing huge crowds and cutting-edge graphics. And despite having four playable characters onscreen at once, they were all white males. When the developers were confronted about the lack of diversity -- specifically, the lack of any kind of playable female character -- they claimed that the effort required to animate and model female characters was too expensive, and that the entire situation was "unfortunate".
Ignoring for a second that the actual French Revolution involved plenty of notable women and gens de couleur, we're still left with a multi-million selling franchise that views including women as extra work, and has made sure that every entry not starring a white male is considered a side story, relegated to digital-only releases. It's frustrating, and people are starting to speak up about it, but what can really be changed in a game that launches this holiday season? So we'll inevitably wait, and hope. Because that's what we do now: We hope they notice our viewpoints and include them in the next lucrative installment of a million-dollar franchise.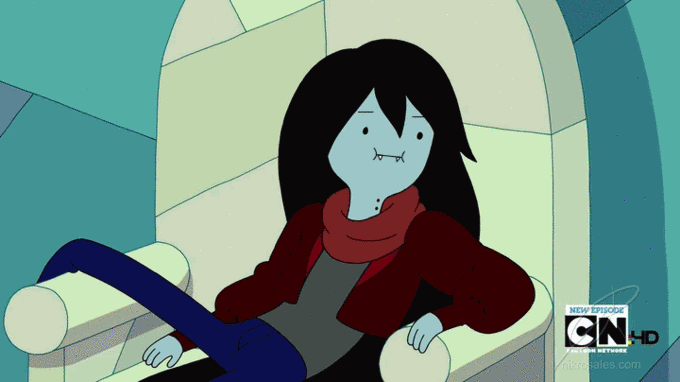 There are two ideas at play here: 1) That audiences cannot identify with characters that do not look like them, and 2) Because of this, the default character in any story is a white male. We see this in Hollywood, where an action movie about a real-life all-black WW2 fighter squadron fails to receive a single cent of studio funding. Or where a romantic comedy starring a Black cast completely stuns studio executives with its success. Or when two tonally opposite shows, both starring and created by young women, are always pitted against each other by fans and critics alike. It's pervasive across all mainstream media, and as Geek culture becomes pop culture, we're seeing that homogenization start to seep in.
The tendency to regard any media focusing on non white male characters as a special case creates a self-fulfilling prophecy. As referenced above, the movie Red Tails did poorly at the box office, all but justifying the studio executives that refused to fund or market it. At the same time, the clear success of The Best Man Holiday is seen as an outlier and promptly ignored. Anything less than an unprecedented financial blockbuster is considered a failure, and becomes a teachable moment for why "special interest" media never sells.
Video games aren't limited by human actors, or by regional casting restrictions. We can tell stories about flower petals on the wind or lonely robots, so why can't we imagine a brave knight or a fearless space marine that doesn't look like every other Hollywood leading man? And why, in a medium with literally infinite possibilities for creativity, are we still being asked to murder our way through the majority of our stories?
But every time I'm asked to sit through another bullet-riddled white dude revenge story, I can't help but feel tired of the whole scene.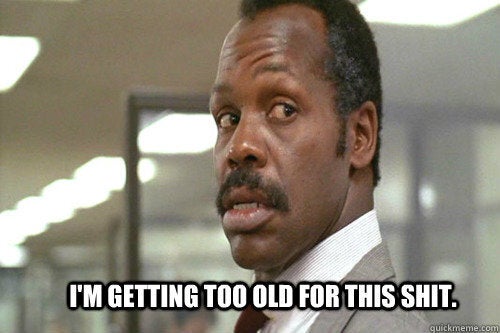 It's All Geek To Me is a weekly column about geek culture, and how it's secretly all around you, influencing everything you do, forever.
Mike Sholars is a writer, editor, Twitter guy, and will explain why he bothers gaming at all next week.