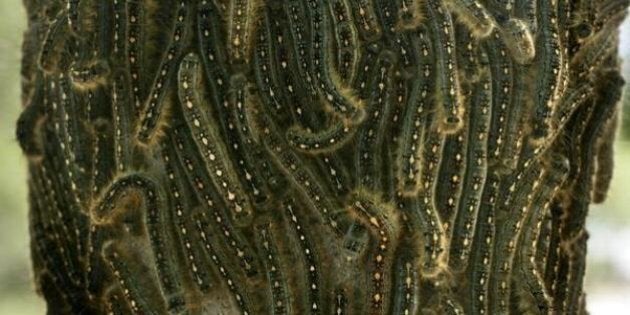 An Alberta town has been overrun by caterpillars that are chowing down on tree leaves and leaving only the branches behind.
Whitecourt residents are powerless against the creepy-crawly insects, who have made appearances in previous years but never in the numbers seen this season.
"We have lived in this location 12 years and this is the worst that we have seen it," Coucillor Derek Schlosser told CTV News earlier this week.
She also said sweeping the bugs off her patio is pointless, as they return just a quickly as she can sweep, and that she's taken to removing them from her siding with a hose.
The forest tent caterpillars moved in over the last week, but their stay is only temporary, until about mid-July, Mayor Maryann Chichak told CTV News.
She explained Whitecourt has seen three years of caterpillar infestation and expects this will be the last year of their life cycle — which likely means a drop in numbers next year.
According to the Edmonton Sun, the town has decided against spraying the trees with pesticides, as the chemicals only harm birds who feed on the caterpillars, and not the caterpillars themselves.
And while Whitecourt battles the forest tent caterpillars, almost 200 kilometres away in Edmonton there's another type of caterpillar taking over.
Ash cone rollers — small, green caterpillars about the size of a grain of rice — can be seen swinging from the trees, eating away at leaves and getting ready to make their cocoons.
The larger boxelder leaf roller are also stripping trees bare in the river valley, but Mike Jenkins, a biological sciences technician with the City of Edmonton, told the Edmonton Journal the trees will likely regrow their leaves before summer's over.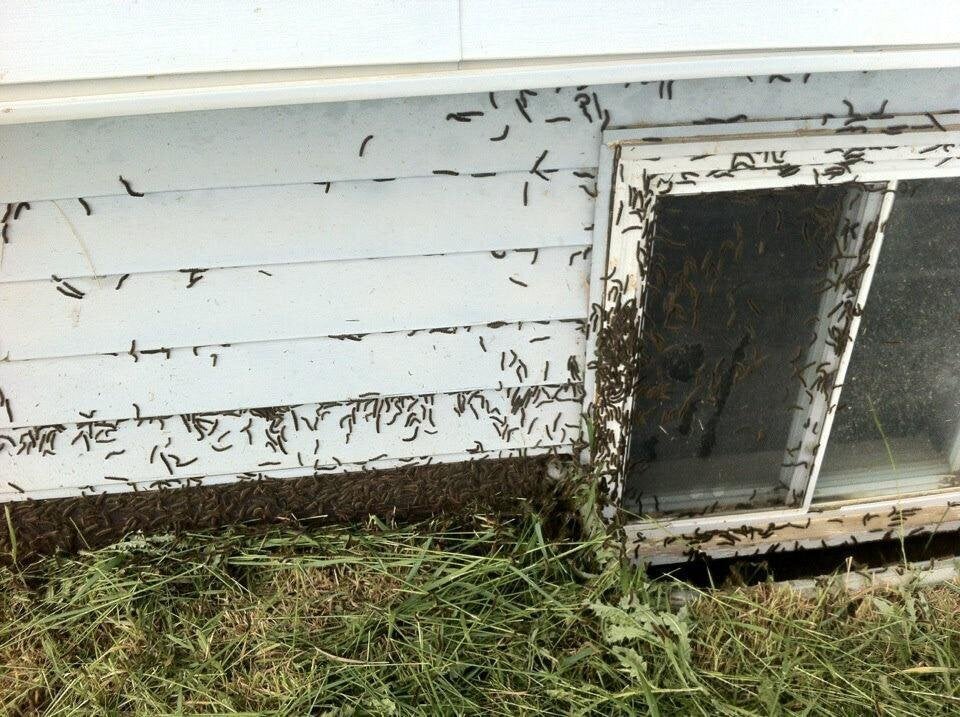 Caterpillars Invade Parts Of Alberta