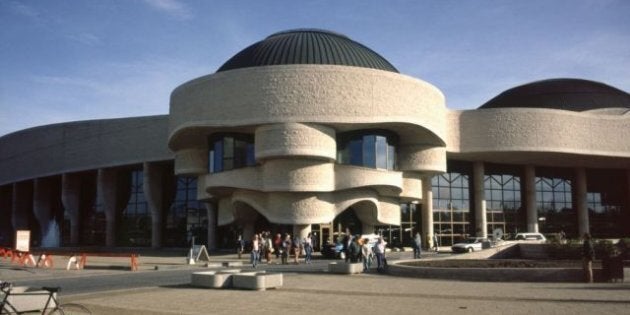 I am fortunate enough to be a member of U.S. President Barack Obama's re-election team in a swing state this election season. Four years ago, I canvassed by telephone and in-person over multiple months. This election cycle, I have a prolonged and increased role in Michigan, which has given me the opportunity to visit and familiarize myself with the Great Lake State.
The Detroit metropolitan area boasts a surprising number of world-class attractions and museums. Michigan has named main arteries for national heroes Berry Gordy (founder of Motown Record Company), Rosa Parks (the woman who spearheaded the civil rights movement when she refused to give up her seat in a segregated bus in Alabama 1955), and Elijah McCoy (engineer and inventor of the revolutionary lubrication device which allowed trains to make continuous journeys in the 1800s). So transforming was his 19th century invention that McCoy, who begat the expression "the real McCoy", was posthumously bestowed the honour of having a U.S. federal building named after him this earlier this year.
The Detroit area is also home to the National Arab American museum to showcase the varied contributions of well-known Americans whose Arab heritage is often unknown (including Apple geniusSteve Jobs).
Despite their humble beginnings, all of these legends, masters of their domain, contributed to making America what it is today.
While America's sordid history includes some particularly ugly episodes of civil war, a long-standing adherence to slavery, segregation and internment of its ethnic residents, to name a few, they seem quite comfortable celebrating the full spectrum of the American experience, warts and all.
Thinking of home, it dawned on me that there wasn't any grand boulevard named after Canada's Rosa Parks, Viola Desmond. The courageous African-Canadian woman had refused to give up her seat in a segregated theatre of New Glasgow, N.S. a decade before the feted Rosa Parks. Her subsequent arrest, her incarceration and her legacy remain buried while Parks' statues have multiplied across the USA, far beyond her home state.
Even the new Museum of History is off to an achromatic start. Jocelyn Formsma, a Cree woman, expressed disappointment, stating "[...] there's such a fuller, more diverse history of Canada that could be represented [...]". The archival whitewash persists.
For all the racial adversity the Unites States have faced, they still elected a minority to head a major party and their country. When it comes to honouring their heroes, American cynosure comes in all colours. Canada, which professes allegiance to the multicultural mosaic paradox, could stand to learn a thing or two from this particular slice of Americana which fosters a more inclusive, more perfect Union.
Popular in the Community