With Jian Ghomeshi in the centre of a widening scandal following allegations of physical and sexual abuse as well as workplace sexual harassment, his former executive producer at CBC's "Q," Arif Noorani, has gone on indefinite leave.
The Toronto Star reports CBC spokesman Chuck Thompson revealed Noorani "decided to take a few days off" with no information as to when Noorani would return or what capacity it would be in.
"He made a decision given all that's going on to take some time, so we can get some clarity around the situation," Thompson told the publication.
Noorani refused to talk with a reporter from the newspaper who went to Noorani's downtown condominium, though he did reply via email to the publication. "I'm fully cooperating with the CBC's investigation into this matter and will respect that process as it unfolds," he wrote.
In the wake of allegations against their former star, CBC announced last week that the public broadcaster will be hiring a "third-party company who will conduct a rigorous, independent investigation."
Noorani joined "Q" when the show began back in 2007.
There have been allegations that Noorani knew of a claim regarding sexual harassment in the CBC workplace.
An anonymous woman recalled in the National Post that Q's executive-producer told her: "He's never going to change, you're a malleable person, let's talk about how you can make this a less toxic work environment for you."
Noorani later denied the allegation, also in the National Post, on Oct. 31. "I can tell you unequivocally that no one has ever approached me about any allegations of inappropriate sexual behaviour."
Freelance writer Jesse Brown, who helped break the story with the Toronto Star's Kevin Donovan, tweeted later that same day that he had an email from union rep Timothy Neesam to the same anonymous complainant that read: "We had a conversation about Jian behaving inappropriately. I spoke with a CBC Radio manager & I spoke with Arif Noorani. Arif said that he'd have a conversation with you."
A photo of Ghomeshi in his "Friends" section appears on the upper right hand corner and his Facebook page also states he attended Ryerson University and attended the Terry Fox Secondary School in Port Coquitlam, B.C.
A Linkedin profile lists his work with "Q" as well as "Day 6 with Brent Bambury" as an executive producer, after previously working as producer on "The Current" and "This Morning With Shelagh Rogers."
In addition to Ryerson, the profile also includes Simon Fraser University and Centennial College's Bell Centre for Creative Communication.
In 2012, Noorani participated in the Media Leadership Program at the Women In Film and Television Toronto and said he "walked away richer for the experience." He also added the program "allowed me to gain insights from some of the leading visionaries in the business."
Noorani's name also appears on a list of contributors to Olivia Chow. No amount is found beside his name and it's unclear if the contribution was made for Chow's recent run to become Toronto mayor or if it was a contribution for a previous election campaign.
In the 1990s, contributed to THIS Magazine as well as the University of Toronto's student publication The Varsity. A brief 2001 bio for the 11th Annual Toronto Gay & Lesbian Film & Video Festival -- which featured Noorani as a jury member -- said he was a "freelance journalist with CBC radio and sits on the editorial board of THIS Magazine." The bio added he created three short videos and was a film programmer with various festivals included Reel World, Inside Out and Desh Pardesh.
Also in the '90s, Noorani was a member of the steering committee of Toronto Coalition Against Racism and spoke out against injustices gays and lesbians faced in front of Toronto Police headquarters on College Street. "We were here to protest police inaction and complicity around gay bashing," Noorani said according to a 1994 news post found on Walnet.org.
"We oppose police harassment of our various communities whether we are people of colour, independent artists, street youth, lesbians and gays, women or street workers," he reportedly said in his remarks at the protest. "Giving the state and police the power to decide for us often means that they will use their power on communities with no power -- censoring our bodies, stories and lives."
Ghomeshi was fired by the CBC on Oct. 26. Several women have made allegations in media reports that he abused them physically and or sexually. Three women have filed abuse complaints with Toronto police, who are investigating.
Ghomeshi has not been charged with a crime and no allegations against him have been proven in court. He has launched a $55-million lawsuit against the CBC for breach of confidence and defamation.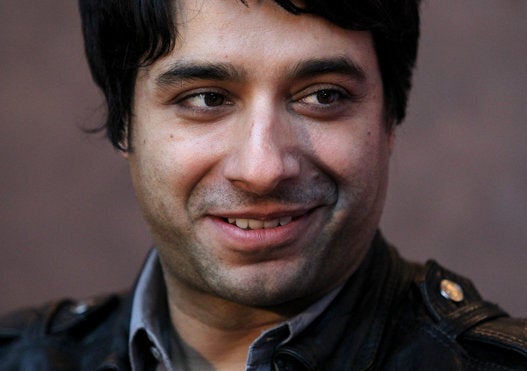 Jian Ghomeshi: A Timeline