Maxime Bernier's surrogates want to showcase their candidate as a changed man. One who has atoned for his mistakes. Behind the scenes, even Tories who don't support him refer to his impressive rehabilitation.
His heaviest baggage is the Julie Couillard issue. Some of the comments Bernier's ex-girlfriend claims he made will no doubt come back to haunt him. For example, she says Bernier told her in a restaurant that Quebec's independence "doesn't frighten me at all, that's where we're headed. It's obvious." Couillard says Bernier told her: "I have no problem with that. I'm ready. I'm expecting that."
Those are bold words to live down for someone running to lead the country.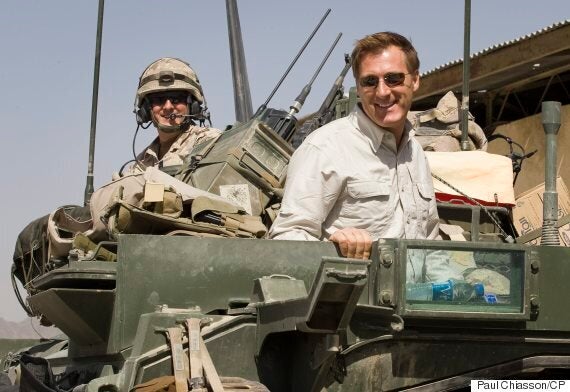 Over the years, there have been a slew of questionable Bernier moments. As foreign minister, he sparked an international incident and undid months of quiet diplomacy during a visit in Afghanistan when he told reporters that Canada wanted to have the governor of Kandahar removed from his job.
In 2012, a video of Bernier showing television reporters from France how he hides his keys over his car tire when he goes running caused much eyerolling. A year later, Bernier was stopped for driving without a licence.
In Quebec, the satirical show "Laflaque" characterizes Bernier as a bumbling idiot. Martin Masse, Bernier's closest advisers, describes the image as unfair and mean but notes its impact. "In the minds of most Quebecers who watch TV who see this stupid program… Maxime is just presented as this perfect idiot. And so for most people, they think he is this perfect idiot that they see on TV."
Ontario MP Tony Clement, who is helping with Bernier's campaign, doesn't dispute that there were questions about Bernier's abilities early on his career, but he thinks his colleague has matured.
"I just feel he grew. Ten years is a long time," Clement says.
Masse, who holds the pen for most of what Bernier writes or says, notes that his friend is much smarter than people think.
"Maxime doesn't really write long articles or speeches, that is my craft. But he is always very involved, in everything. Up to the point where, in his mind, it is his article and his speech."
Bernier is well-read and all of their work includes days, if not weeks, of back-and-forth before a policy position is crafted, he says. Two policy proposals — on indigenous peoples and national defence — were in fact shelved during this contest because they felt they needed to more work.
During his 13-month leadership campaign, Conservatives and Canadians have had a chance to re-evaluate their judgement of Bernier.
It's easy to like him. He's social, frank, cheerful and upbeat. One former colleague describes him as having "irresistible charm." Former MP Jay Hill notes: "His smile is sincere."
Bernier's well-run and disciplined campaign has impressed many Tories. His general tone has been positive — save for a debate where he called challenger Kellie Leitch a "karaoke version of Donald Trump" or his blasting of Kevin O'Leary as a "desperate loser."
The outcome might have been different with former cabinet ministers Peter MacKay and Jason Kenney in the race. But without them, Masse notes, Bernier was one of the bigger names in the contest, due in no small part to Couillard's décolletage and Bernier's "secret" documents.
"Most people who had heard of him remembered only that," Masse says, laughing.
Hill explains the Couillard affair by pointing out the MP was going through a tough time with his divorce and not making the wisest decisions.
Still, he was concerned enough with Bernier's image as "an aging playboy" that he told him in January that if he really wanted to win, he needed to put his current seven-year relationship on display.
Women want to see a committed family man, he says.
"Get it out there that you're in a committed relationship, you do have two beautiful young daughters that you love dearly and that you put some time and effort into being a father," Hill recounts.
So Bernier started giving interviews talking about his relationship with Catherine Letarte, a former ballerina who trained at the National Ballet School.
Letarte, 49, told HuffPost that being in the spotlight is not something she likes, but she has accepted.
Letarte first laid eyes on Bernier nine years ago. She was out with a girlfriend and jokingly noted that the tall and handsome man at the bar was just the type she'd be interested in. Her friend laughed and told her: "Do you know who that is? That's the minister of foreign affairs."
Several months later, Bernier and Letarte found themselves around the same breakfast table when a common friend organized a singles brunch. She waited a while and asked him out.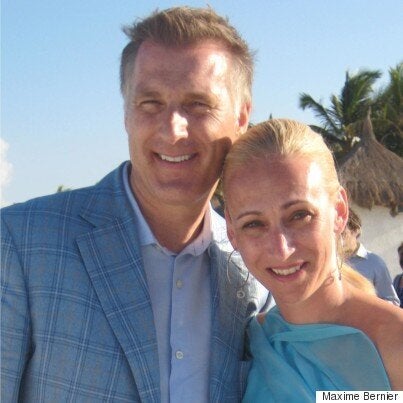 Bernier remembers their first date at an outdoor skating rink in Montreal's Old Port. Letarte, not only a trained dancer but also a figure skater, twirled effortlessly around Bernier while he tried to stay upright on skates borrowed from a friend.
"I'm not a person who judges a lot," Letarte says, in explaining her openness to dating Bernier. "I work in a sector where there are a lot of things that can happen, and judging is not part of the work. So in my private life, it is the same thing.
"I really wanted to know the person. Not the public persona, but the real person. So I gave him a chance."
"He has a very sensitive side that people don't know."

— Catherine Letarte, partner
Life with a politician isn't easy, she acknowledges. Before the contest, Bernier spent about a third of his time in Ottawa, a third in Montreal with her in l'Île des Sœurs or with his daughters every second week, and a third in Beauce, three hours from Montreal where he also owns a condo.
Letarte didn't mind the absences. She has her own life, and, until this year, was happy to be living in the shadows — her choice, she notes.
"He chose life in a public sphere, I did not. But I am conscious that that is likely going to change, and that is OK, too. There is no choice." Bernier started talking to her about his leadership ambitions several years ago, she says, but "he never imposed anything on me."
She describes her common-law partner as a sensitive soul.
"He has a big heart and in our private lives, you know, when we go to the movies, he isn't someone who tolerates violence or too much blood. He is always the first to cry, while I'm less sensitive to that. He has a very sensitive side that people don't know."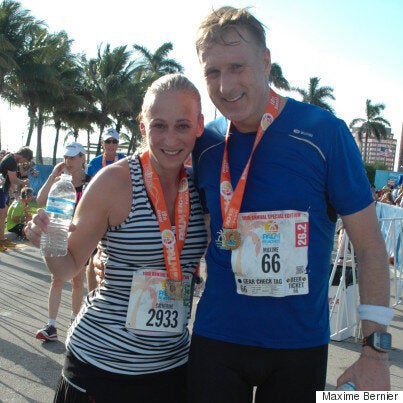 Letarte was raised in Warwick, a village east of Montreal and south of Trois-Rivières. She found Bernier down-to-earth and easy to talk to. "He's always the same, just as authentic with everyone. I don't see him changing."
They talk about politics. "I don't always have the same opinion but at the same time, I respect what he does."
"I have fun telling him, 'Hey, we can't cut everywhere, and, especially in health care and mental health, the state has a role to play — an important role to play to help the most vulnerable in our society.' That's clear for me. So I repeat that often."
She views herself as a calming influence on him. She forces him to take vacations, even though he insists that reading about the economy on a beach relaxes him.
"That's who he is," Letarte says. "We won't change him."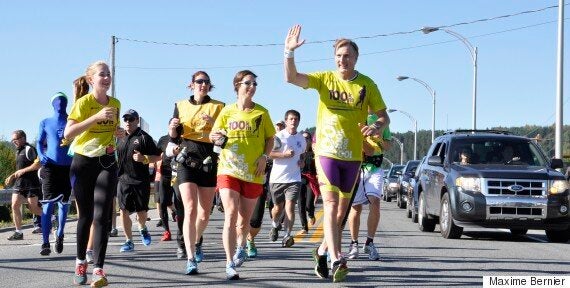 Bernier has taught her to run. He runs nearly every day, and, four years ago, covered 100 kilometres in his riding to raise money for charity. "That feat shows that when he has an idea in his head and he fixes objectives, he is focused," she says.
They recently began talking about what it would mean for her if he moved into Stornoway, the official Opposition leader's residence. She adores her job and her Montreal friends but is seriously considering a move.
"I don't see myself not working or not being involved in social work," she says.
Bernier and Masse are also talking openly about the possibility of what comes after May 27. The campaign has gone better than anticipated, they say.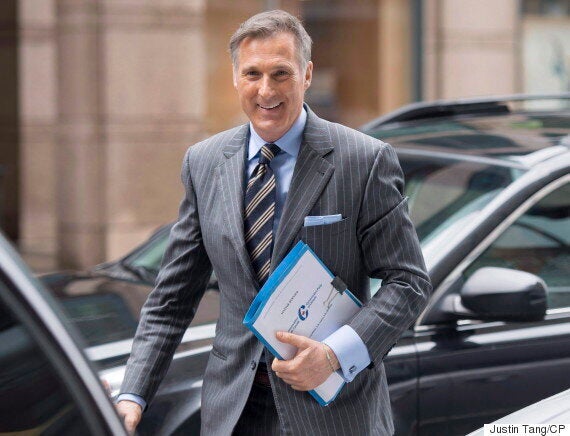 Bernier wanted to be the first candidate out of the gate (he ended up announcing after Leitch) and planned to showcase his policy offerings every two weeks.
"I was the only candidate who could go to the national press theatre and answer questions in English and French," he notes. "Kellie had no platform, except immigration. So from April to October, I was the only one present in the news every few weeks."
That media coverage helped.
"I was at four per cent in name recognition despite the Julie Couillard stuff and all that." Now, Bernier says he's at about 29 per cent in name recognition in English Canada.
Announcing policy ideas also helped Bernier raise cash, which allowed him to travel and meet party members. People responded with their pocketbooks to his emails outlining his fight for different causes.
Despite a hefty five-figure payroll — now six since many O'Leary staffers were added to his team — Bernier has managed to stay afloat by raising more than $2 million.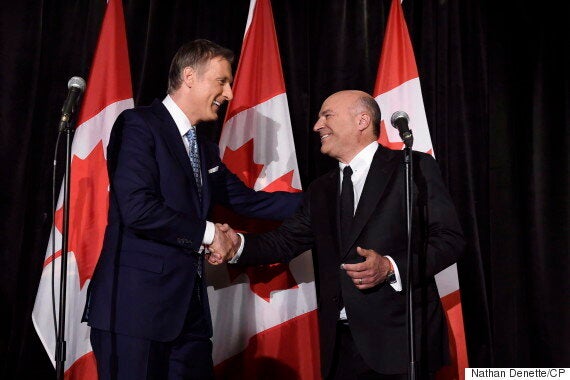 His homestretch strategy was to dominate the news market over the other candidates. O'Leary's endorsement certainly helped with that.
"We were in the media with that at the right moment. It stopped any momentum from our opponents, who weren't able to form any type of coalition, it was too late in the race. And it surprised everyone," he says.
If Bernier wins, he expects caucus management will be his first challenge. Bernier has little support from Tory MPs, something Masse and Bernier attribute to his position on supply management.
Quebec MP Gérard Deltell, for example, whose daughter is a dairy farmer in Bernier's riding, is backing Ontario MP Erin O'Toole for the leadership.
Pierre Paul-Hus, another Quebec MP, agrees that supply management is a factor, but he says he also thinks Bernier's positions "are a bit too extreme."
'We'll need to tone down his libertarian side'
Paul-Hus supports Scheer but, says, he will back whoever the leader is after the results are in.
"If Maxime Bernier wins it, I expect he'll listen to his Quebec MPs and we'll be able to move forward together," Paul-Hus told HuffPost this week.
"We'll need to tone down his libertarian side a bit," he added. "With supply management, for example, instead of abolishing it, could we not reform it?"
But toning down Bernier would contradict his brand.
"Right now, my goal is to show that, yes, you can be elected if you speak about what you believe with passion, with conviction, without making any exceptions on your principles," Bernier told a group of 20-somethings at the launch of a consumer group in Ottawa this week.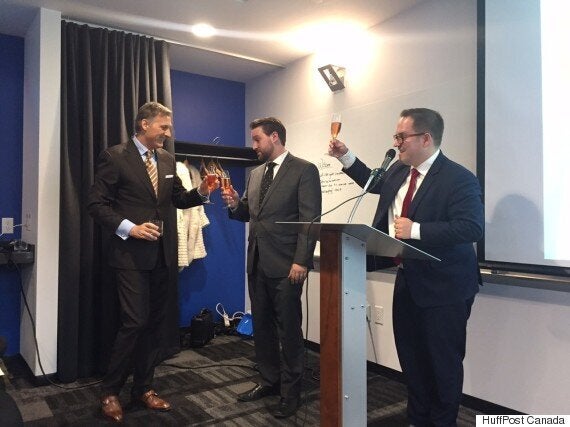 The reception was warm and heartfelt. For 25 minutes, Bernier spoke without notes, outlining his policy proposals and trying to inspire the young Tories in the room to get his vote out.
"I want that to be the platform of the Conservative Party of Canada if I'm the leader, in … 11 days," he said looking at his watch.
He'll need time after that to persuade Canadians to embrace the ideas he's championing.
"I'm not scared," he tells the crowd.
Bernier's repeated promise to do what he says he's going to do has attracted a lot of followers.
"He believes what he knows and he knows what he believes," says Ottawa–Vanier resident Elanor Brodie, who attended Bernier's talk. "I applaud a man who takes on supply management when he comes from the riding of Beauce ...That says he is a man of integrity to do that and to still plow forward with it even if it is not the most popular thing."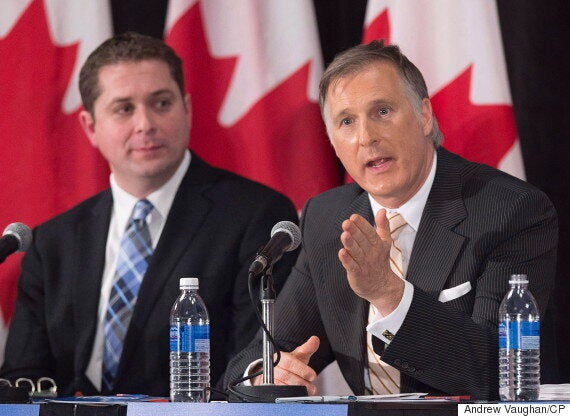 Bernier and Masse discussed supply management for months before the campaign launch. Masse believed coming out against it was essential, so that Bernier could be seen as a trustworthy leader in Western Canada who wouldn't be afraid to take on positions viewed as anti-Quebec.
He worried people would call Bernier out as a "phony free-marketer."
Mimicking some critics on social media, Masse says: "'Oh yeah, you pretend to like less government and free market and then of course you are a Quebec politician and you'll support supply management because of Quebec and you'll be just like them, like all the other Quebec politicians who screwed us."
Coming out against supply management, Masse says, went a long way to settle some of that skepticism.
Bernier has spent more than a year now promising he will never waver from his principles. He might be a former separatist, but he won't lead Canada with an eye to protecting Quebec.
"Today, there is nobody except for two or three crackpots … who still believes that this guy is not a real Canadian who will defend the interest of all Canadians," Masse says.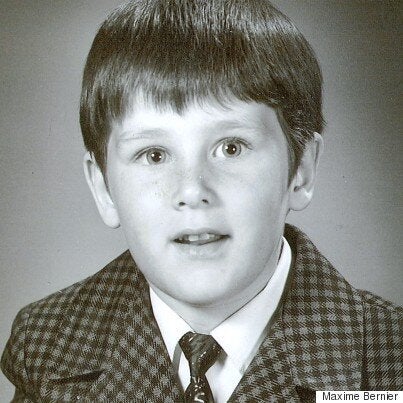 "You know, a year ago, I was still very skeptical that Maxime would ever become the leader and the prime minister — just because it is such a big thing."
Now, Masse says, he is convinced. "There is just such an appetite for a principled position."
"I don't think he has anything to hide. He says exactly what he believes in."
Bernier hated having to "bullshit stuff he didn't believe" when he was a minister, Masse adds. "I was so disappointed [with the Conservatives], they just became a party buying votes and not doing the reforms. … They did everything to stay in power and that's it."
Bernier shrugs. It's easy to be authentic because that is just the way he is, he says. "It might hurt me down the line. … It's the gamble we take," he adds. "We'll just need to get the caucus on side."
Bernier intends to give his MPs a long leash, much like he enjoyed when he was out of government. As long as they aren't in the shadow cabinet, MPs "can say what they want and that's OK," he says.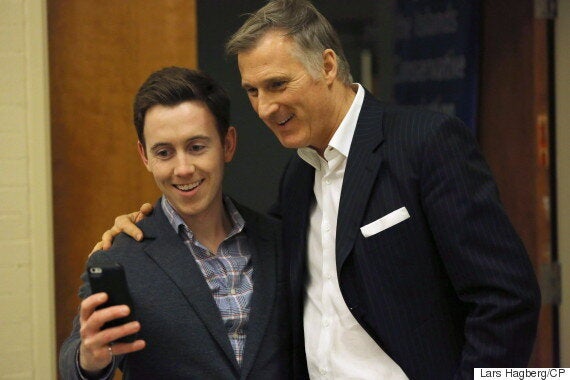 Tony Clement, who suspended his own leadership bid and joined Bernier's team, thinks he is the right leader for the time.
"I view Max as sort of the new reformer. He's not from Alberta, like Preston Manning was, he's from Quebec … But I want a reformer in the PMO."
"Harper was an incrementalist," Clement observes. "But I think that you find the leaders that are a sign of the time."
"The public," he adds, "can be sold on bold change if they believe in the leader."
Many of the proposals Bernier champions are found in the Reform Party's 1996-1997 policies and principles statement, known as the Blue Book, which was co-written by Harper.
"Ending corporate welfare, it was in the Blue Book. Ending regional development agencies, it was in the Blue Book. Revisit equalization, it was in the Blue Book. Respect the Constitution, it was in the Blue Book. Free trade across Canada, it was in the Blue Book," says Bernier.
"So the English in Western Canada must recognize themselves in my platform, it's ideal platform that Stephen Harper wrote for Reform at the time."
'The Reform party leader from Quebec'
The similarities are coincidental, Bernier says, noting that they were recently pointed out to him during a trip out west.
It may not be entirely by chance. After all, Masse is a former Reform party member. After giving up on sovereignty in the mid-1990s, Masse decided a decentralized federation could be achieved by uniting with like-minded individuals across Canada. He got a job with the Reform party's Quebec office and ran as a candidate in a 1996 byelection. He won less than one per cent of the vote.
"[Bernier] is like the Reform party leader, from Quebec," Masse says. "It's like the perfect combination."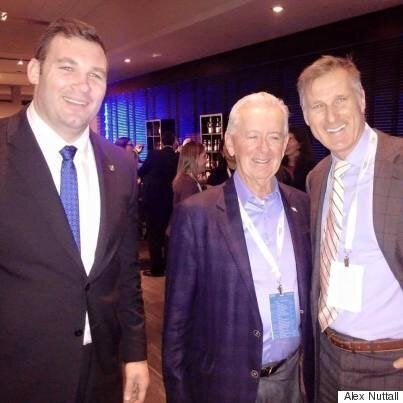 In Masse's mind, the story of Maxime Bernier is not a comeback tale, but the far-fetched narrative of a Quebecer from a typically socialist province, a former separatist, and a player in one of the biggest political scandals of recent years, who rises to become the new Reform party leader.
"[He is] the ideal leader that they should have had 20 years earlier to win, but didn't," Masse says. Reform had to merge and disappear. Now, he says, Bernier can bring it back.
"That to me is the miracle," Masse says. "It's just totally implausible."
Implausible, perhaps, to everyone but Maxime Bernier.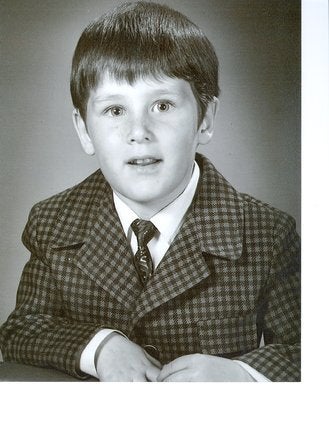 In Photos: Maxime Bernier
Popular in the Community