A few weeks ago, Airbnb began renting out some condos in my Upper West Side building. I consider this dangerous. Forget what strangers would do to my furniture; I wouldn't rent out my apartment out of respect for my neighbours.
I have no objection to the guy down the hall letting his brother-in-law sleep on the couch for a few nights because his wife has kicked him out. Long-term rentals don't bother me, either, provided that these tenants are checked and approved by a condo or co-op board or a landlord.
This week my condo board notified everyone that any short-term rental, involving Airbnb or others, was prohibited and that injunctions and fines would be sought against offenders. My building got smart, but others aren't so lucky, particularly those living in buildings with vacant apartments and no restrictions.
Airbnb may be a Silicon Valley darling, an example of the so-called "sharing economy" that will allegedly improve the world. But I don't buy it.
For starters, its business model is a form of piracy: New York City, and most other urban areas, restrict residents from renting out apartments for fewer than 30 days unless they are also living there during the guests' stay. If not, they are operating an illegal hotel -- and not paying taxes -- and a recent New York state report alleged that most Airbnb rentals appeared to be illegal.
Even worse, Airbnb puts strangers into homes but is indemnified by its users from any liability. This means the company doesn't have to vet anyone. Criminal checks are not undertaken. Identities are not verified, normal practice in hotels. And regular maid and security services with entry privileges are not in place to safeguard others.
A burglar or a pedophile can rent a pad anywhere without questions asked. They can stay in your home, or building, and have access to residents, corridors, stairwells, gym, pool, locker rooms and lounges.
Those who rent Airbnb units are also taking big risks.
Airbnb might inadvertently fix you up in a unit that's owned or rented by a violent person with a key to the place. Horror stories are starting to appear.
Last spring, one hapless New Yorker rented out his place and was evicted immediately when the landlord found out what he'd done. Another woman rented out her place and returned to find condoms and diaper wipes; her "guest" was a prostitute. Still another came back to a trashed apartment where an orgy had been staged.
This is not just my opinion. Real Estate Board of New York's President Steven Spinola agreed and wrote to me:
"We have serious concerns for the safety of residents who live in buildings with apartments that are rented by the day. Hotels correctly are required to have a higher building code standard than residential buildings to protect the public. We also question the appropriateness of purchasers or renters discovering different people moving in and out after correctly assuming they had purchased or rented in a residential building, not a transient hotel."
And it's not just Airbnb that's the culprit. Last winter, two luxury condo units in the Worldwide Plaza on West 50th Street were rented out by tenants by the day to hookers. Neighbours complained, management changed and thousands of dollars in fines were levied.
Buildings need to do a better job abiding by the short-term rental restrictions. The "shared economy" is a crock and any entity that collects fees should know their clients, be liable for damages and obey the law.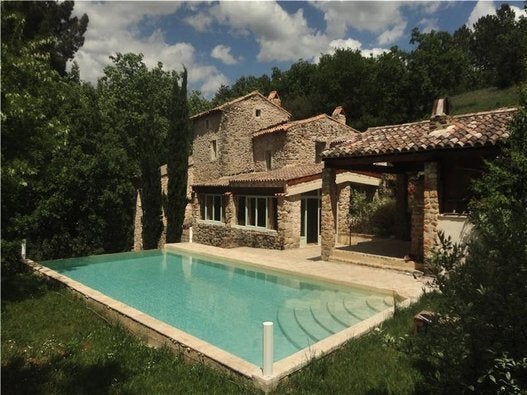 For The Price Of A Toronto House...