 I think most Canadians are proud of Canada's reputation for respecting the rights of others. Anyone who has visited countries less fortunate would probably agree it's a reputation that is richly deserved.
But this Canada, the Canada I know and love, is a relatively recent entity. Respected Canadian author and historian Irving Abella eloquently makes that point in a recent Globe and Mailarticle. In it, he observes, the Canada of the first of half of the 20th century would be hard to recognize today.
The old Canada, he writes, was "a benighted, closed, xenophobic society in which minorities were barred from almost every sector of Canadian life." Worse still, racism was embedded in the mindset of the ruling classes and permeated public life.
The transformation of Canadian society did not come about by accident. It was driven by the determination of a wide cross-section of Canadians to build a society free of the kind of racial, ethnic and other barriers that are at the root of so much misery on the planet. Over and over, through the post-war period, Canadians expressed this determination in elections, choosing Parliaments and Prime Ministers committed to transforming an exclusionary, white-dominated society into something much more inclusive, more humane -- an example to the world.
The Canadian Human Rights Act is one outcome of this endeavour. Parliament designed it as a tool to remove barriers to opportunity based on ethnic origin, skin colour, gender or disability. Millions of Canadians would not have been able to live the lives they wish to have and are able to have (to paraphrase the language of the Act) had these barriers remained.
But there are areas where we seem locked in a time-warp.
Personally, I find it shocking that close to one in four inmates in the federal correctional system is an Aboriginal person. Yet Aboriginal people make up only four percent of our population. They are ten times more likely than anyone else to end up in jail. And that number is climbing. What does this say about our country?
This was raised as a matter of urgency by Howard Sapers, the Correctional Investigator, in a Special Report to Parliament. I appreciate the complexity of these issues, and the challenges of dealing with them. But denying the facts doesn't make them disappear. Since the release of his report, Mr. Sapers has expressed concern that his calls for action are falling on deaf ears.
Female offenders are the most vulnerable in the prison population. They are twice as likely as male offenders to have a significant mental health diagnosis at time of admission, and they are far more likely than males to self-harm in prison.
And one in three is Aboriginal.
Not only are Aboriginal women over-represented in our prisons, a disproportionate number are held in solitary confinement. This creates barriers to access to rehabilitation programs. As a result, Aboriginal women in corrections do not get paroled early if at all. They end up serving more time. Some end up serving additional sentences for crimes committed in detention. Their mental health deteriorates.
The condition of female Aboriginal inmates with mental illness is of particular concern. Aboriginal women are the most vulnerable among this vulnerable group. These are women scarred by generations of neglect, abuse, and systemic discrimination.
I commend the Correctional Investigator for drawing attention to these issues. If it is true that his recommendations have been dismissed out of hand, I am saddened. This is not the Canada I grew up in. The Canada I know and love. The Canada the world admires.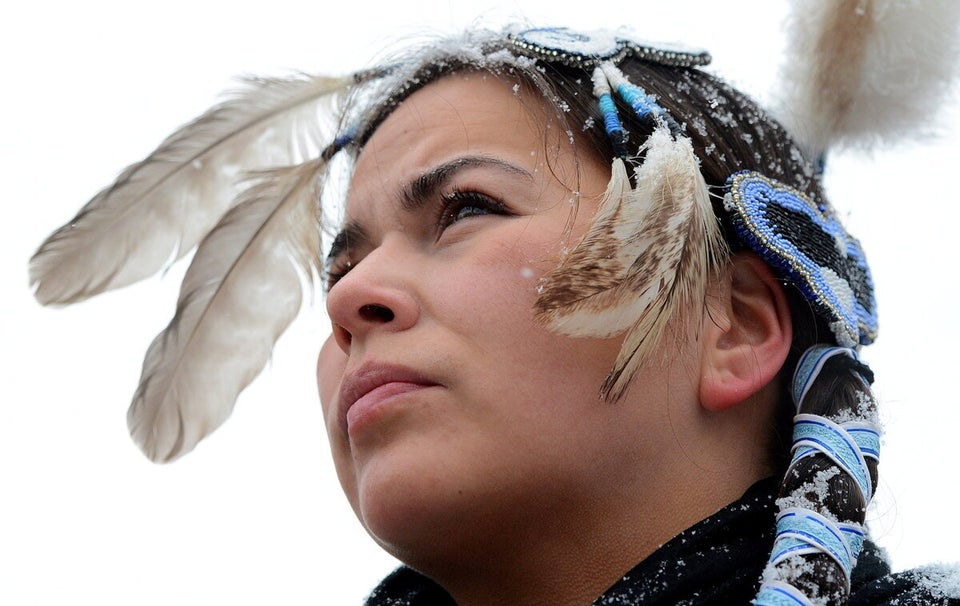 Idle No More: In Photos
Popular in the Community