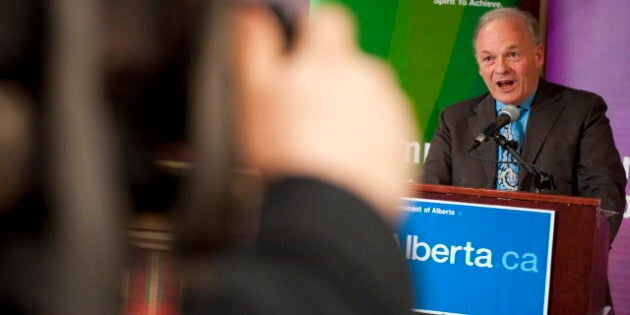 Ian MacGregor stands at the centre of the growing disconnect between Canada's booming oil production and its lack of refineries and upgraders.
As chairman of Calgary-based North West Upgrading (NWU), he's overseeing construction of a $5-billion oil sands upgrader outside of Edmonton that will process 55,000 barrels of bitumen per day in partnership with Canadian Natural Resources (CNR) and the Alberta government, converting heavy crude into diesel fuel for the Canadian market.
Slated to come online in 2015, the project already employs 1,000, a number that is set to grow to 8,000 at the peak of construction -- which, as MacGregor sees it, is proof that more Canadian oil can and should be processed here.
"Our kids want to work in high-tech industries. They don't want to work with their hands," MacGregor said. "They want to have educationally and intellectually based jobs, and that's what we produce when we refine this stuff."
Getting into the petroleum processing business would seem a no-brainer considering Canadian crude oil production is expected to nearly double to as much as 4.7 million barrels per day by 2025. Moreover, TransCanada's proposed Keystone XL pipeline from the oil sands to U.S. Gulf Coast refineries is still mired in controversy, oil sands producers offload Canadian crude to foreign refiners at a discount, and eastern provinces are importing more expensive Atlantic basin oil.
Yet as Canada's oil production takes off, the refining industry has flatlined and projects like MacGregor's are a rarity, which prompts one very vexing question: As Canada produces more oil than ever before, why aren't we building more refineries and upgraders here?
Some say the explanation is primarily economic. To others, it's a matter of politics. But either way, it's clear that Canada hasn't been a serious player in the refining game for some time. And because of the increasing complexity of the forces shaping the global oil industry -- and a lack of will on the part of government and industry to do so -- it has only become more challenging to enter that domain.
Over the past few decades, the refining industry has undergone a major restructuring in North America, with business increasingly concentrated in the hands of major oil companies, primarily south of the border.
Since the 1970s, the number of refineries in Canada has plummeted from 40 to 19, taking a big bite out of the direct refinery labour force, which dropped from 27,400 to 17,500 between 1989 and 2009. There hasn't been a new refinery built in Canada since 1984, or in the U.S. since 1976. (The NWU project is not technically classed as a refinery because it is upgrading bitumen directly to diesel as opposed to producing light crude, but MacGregor and others consider it to be the first major ground-up refining project undertaken in Canada in 25 years.)
While expansions to existing facilities have enabled Canada's overall refining capacity to increase, a recent Conference Board of Canada report observed that annual growth output has declined for the last five of six years. At the moment, more oil is refined here than is consumed. But while Canada currently imports 0.7 million barrels of crude oil per day, we only refine about 25 per cent of the oil produced here.
Meanwhile, in Alberta, the Energy Resources and Conservation Board estimates that the percentage of bitumen that will be upgraded to light oil in the province will drop to 47 per cent in 2020, down from 58 per cent in 2010. (Unlike more conventional "sweet crude," which is not as easy to find as it used to be, oil sands crude must be upgraded and then further refined before going to market.)
According to most analysts, the financials have been -- and continue to be -- the most significant barrier to significantly expanding Canada's refining capacity. Though the precise cost of a new facility is difficult to pinpoint, some put the initial capital outlay at more than $10 billion.
The refining business is also considered to be more risky than upstream oil production, because profitability is directly impacted by swings in global oil prices and demand for refined products such as gasoline. In recent years, toughening environmental standards and the increasing availability of oil sands bitumen (as opposed to sweet crude, which is no longer as easy to come by), has presented an added challenge, as processing heavier oil is more expensive.
But that hasn't stopped companies south of the border, where facilities in several dedicated refining areas have undergone major infrastructure upgrades, a process that is still underway, with multi-billion-dollar projects currently in the works in Michigan and Illinois.
According to Michal Moore, a professor at the University of Calgary's Institute for Sustainable Energy, Environment and Economy, these upgrades have armed U.S. facilities with the necessary processing and pipeline infrastructure to essentially corner the market in North America.
"The time to make the decision [to build up Canada's refining industry] was probably 20 years ago, maybe a little before that," he said. "When you didn't make that decision, you lost your ability to compete in that market. You couldn't catch up."
Moore and others say that the way the North American refinery market has evolved makes sense, because the domestic market for refined petroleum products is much bigger in the U.S. than in Canada.
"Widespread higher quality refining capacity in Canada -- except in very specific instances -- is not likely to be very successful," he said. "We just don't have the distribution network to support it."
But to others, whether or not it's worth building refineries in Canada is a matter of perspective. In interviews with The Huffington Post, several observers noted that these upgrades and expansions have tended to occur at refineries owned by the same U.S. companies that are developing Canada's oil patch.
"Most of our oil industry is American-owned, and they decide to build our refining capacity elsewhere, rather than in Canada," said Fred Wilson, assistant to the president at the Communication, Energy and Paperworkers Union of Canada (CEP).
"When they talk about what's cost-effective and so on, they're speaking from the perspective of their company, and not Canada or Canadians or Albertans," he said.
One frustration with the way the North American refining infrastructure has evolved is the imbalance that has formed between eastern and western Canada.
Because there is no cost-effective way to move the oil produced in the oil patch across the country, there is excess capacity in the refineries in eastern Canada, where more expensive Atlantic basin crude is imported, while oil sands producers are forced to offload their crude at a discount.
As Oil Price Information Service (OPIS) noted, the move reflects a trend that has seen about a dozen refineries in Europe, the Caribbean and along the U.S. east coast idled in recent years due to sharp upticks in the cost of Atlantic Basin crudes and declining demand for fuel.
As Canadian Association of Petroleum Producers spokesman Travis Davies sees it, the excess capacity in east coast refineries and the relatively thin domestic market for oil suggests there is no economic case for more refineries to be built.
"We refine more than we use in Canada, so that's not the problem," he said. "If we were going to refine more we would be refining it for other markets, offshore markets, U.S. markets."
In that scenario, he says profitability would depend on the ability to produce a product that could be competitive with what is coming out of the new super refineries in Asia, where labour and infrastructure costs are much lower.
But NDP energy critic Peter Julian has a different take. He says Canada's failure to compete in the refining industry has been as much a result of government policy as economics.
"Can we build refineries? Can we build upgraders? Yes we can. We need a commitment from the government to look at policies that favour that kind of construction, and that kind of value-added production," he told The Huffington Post. "What we have right now is a government that favours the opposite: exporting of raw bitumen."
The NDP maintains that the decline of refinery capacity in Canada since the 1980s has led to an erosion high-paying jobs and spin-off benefits.
"[The] Conservative government has chosen to focus almost entirely on non-renewable energy export, with little if any consideration given to domestic supply of energy-related renewable or non-renewable resources," the report argues, adding that the Conservative approach "is driven by the corporate interests of major energy companies."
But as the global oil industry has evolved, the economics of building a new refinery in Canada have only become more difficult -- and the political will to do so even less apparent.
In its recent report on the issue, Parliament's standing committee on natural resources concluded that because of the excess refining capacity in Canada and declining demand for fuel in developed countries, there "is currently no economic basis for building new refineries in Canada," recommending instead that the focus be placed on the pipeline system. This includes a highly publicized proposal by Enbridge to begin planning on a $100 million reversal of an existing pipeline to deliver western Canadian crude to refineries in Ontario and Quebec.
Meanwhile, in Alberta, despite a public opinion poll that suggests that the overwhelming majority support government taking steps to increase the amount of oil sands crude that is processed in the province, the move does not appear likely.
Premier Alison Redford made clear earlier this year that she intends to let market forces dictate future bitumen upgrading projects, calling the deal the province struck with North West Upgrading "a commitment made by the previous government."
Under that agreement, North West Upgrading will receive 25 per cent of its bitumen from Canadian Natural Resources, and the remainder from the supply that the Alberta government receives through royalties from oil producers. The province will also provide 75 per cent of operating costs, on top of agreeing to a debt-financing deal.
According to Andrew Leach, an associate professor at University of Alberta School of Business, the degree of government involvement in the NWU project means it should not be seen as evidence of the viability of new refineries and upgraders.
"What this shows is that with the type of contracts the government is offering, you can get a private company to build a refinery," he said, "but the first part of that sentence is really crucial, because it doesn't tell you that private companies can make money on refining."
But NWU's MacGregor has a different outlook.
Though he concedes that his project would be difficult without government involvement, he says the $700 million in equity NWU and CNR have spent so far is a testament to the fact that investors believe in the economics of the venture.
"We believe we can make a lot of money doing this, and lots of other people do too, because they have supported us all along," he said.
When it comes to further expansions to Alberta's refining industry, he tends to dismiss naysayers, maintaining that just as oil sands producers will find safer, greener ways to extract bitumen, others will figure out how to process it locally.
"Everybody is going to say all the reasons why you can't do something, but Canadians don't have a history of paying any attention to that stuff," he said. "Our history is we go and do stuff."
10 IMPORTANT FACTS ABOUT CANADA'S OIL INDUSTRY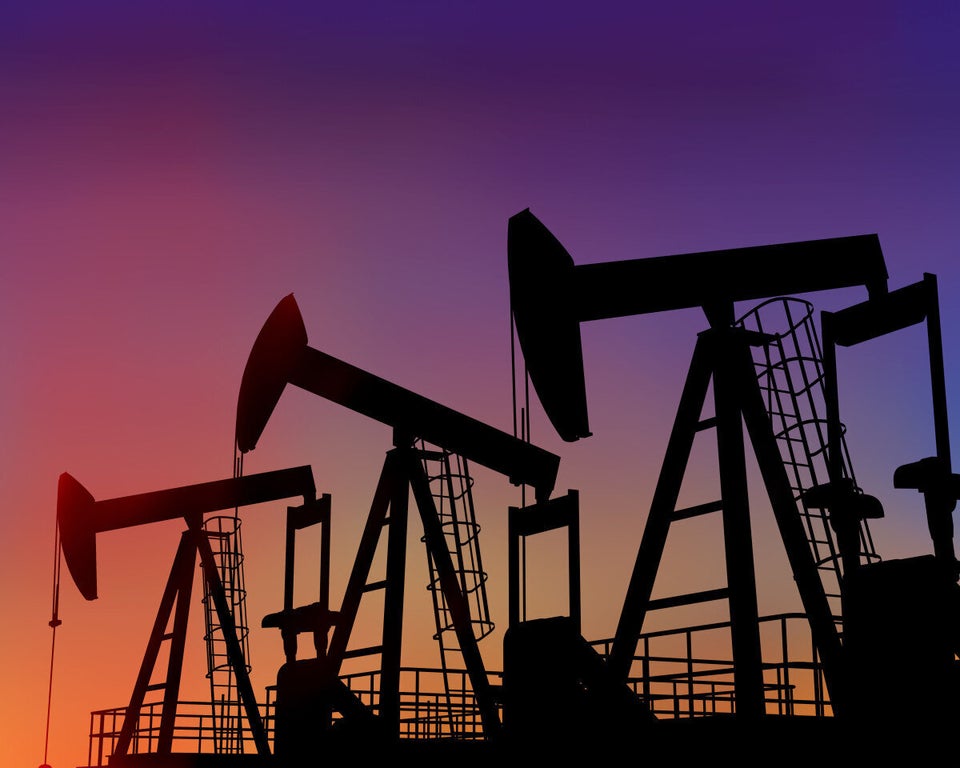 10 Facts About Canada's Oil Industry
10 Important Facts About Canada's Oil Industry (text-only version)
10. Oil And Gas Accounts For 4.8 Per Cent Of GDP
The oil and as industries accounted for around $65 billion of economic activity in Canada annually in recent years, or slightly less than 5 per cent of GDP.
9. Oil Exports Have Grown Tenfold Since 1980
Canada exported some 12,000 cubic metres of oil per day in 1980. By 2010, that number had grown to 112,000 cubic metres daily
8. Refining Didn't Grow At All As Exports Boomed
Canada refined 300,000 cubic metres daily in 1980; in 2010, that number was slightly down, to 291,000, even though exports of oil had grown tenfold in that time.
7. 97 Per Cent Of Oil Exports Go To The U.S.
Despite talk by the federal government that it wants to open Asian markets to Canadian oil, the vast majority of exports still go to the United States -- 97 per cent as of 2009.
6. Canada Has World's 2nd-Largest Proven Oil Reserves
Canada's proven reserves of 175 billion barrels of oil -- the vast majority of it trapped in the oil sands -- is the second-largest oil stash in the world, after Saudi Arabia's 267 billion.
5. Two-Thirds Of Oil Sands Bitumen Goes To U.S.
One-third of Canada's oil sands bitumen stays in the country, and is refined into gasoline, heating oil and diesel.
4. Alberta Is Two-Thirds Of The Industry
Despite its reputation as the undisputed centre of Canada's oil industry, Alberta accounts for only two-thirds of energy production. British Columbia and Saskatchewan are the second and third-largest producers.
3. Alberta Will Reap $1.2 Trillion From Oil Sands
Alberta' government will reap $1.2 trillion in royalties from the oil sands over the next 35 years, according to the Canadian Energy Research Institute.
2. Canadian Oil Consumption Has Stayed Flat
Thanks to improvements in energy efficiency, and a weakening of the country's manufacturing base, oil consumption in Canada has had virtually no net change in 30 years. Consumption went from 287,000 cubic metres daily in 1980 to 260,000 cubic metres daily in 2010.
1. 250,000 Jobs.. Plus Many More?
The National Energy Board says oil and gas employs 257,000 people in Canada, not including gas station employees. And the Canadian Association of Petroleum Producers says the oil sands alone will grow from 75,000 jobs to 905,000 jobs by 2035 -- assuming, of course, the price of oil holds up.
THE OIL SANDS AND CANADA'S ENVIRONMENT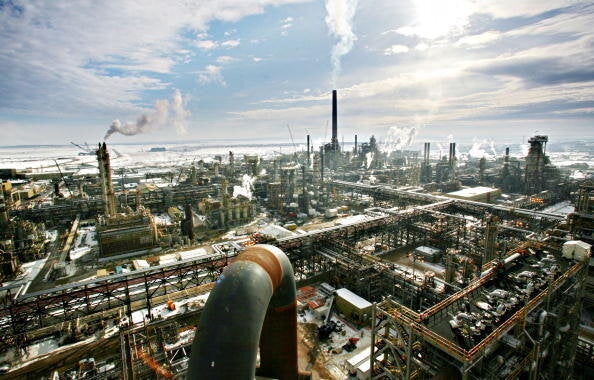 The Oil Sands and Canada's Environment
Popular in the Community