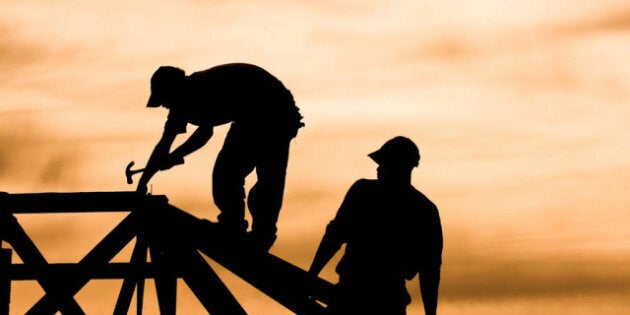 There has been a lot of media attention lately surrounding the use of foreign trade workers in our province. Whether it was bringing in workers from overseas to work at a Northern B.C. mine or the recent decision to suspend a "fast-tracking" process within the Provincial Nominee Program, provincial immigration affairs and industry hiring practices are a hot topic.
What we need to keep in mind, however, is that our province needs skilled foreign workers to mitigate a labour shortage that is putting our economic growth at risk, and we must not allow gut reactions to specific cases dictate public opinion or guide public policy decisions with far-reaching, future implications.
Our province's construction industry, a major economic contributor, is one of many industries that relies upon a physically present, skilled human workforce. The B.C. construction industry is poised for substantial growth over the next decade, with investment in major mining, utility, transportation and pipeline projects driving increases in commercial, institutional and government building construction.
Many of these projects will be located in and around B.C.'s northern towns such as Kitimat and Prince George.
However, significant challenges accompany these opportunities in the form of numbers, versatility and mobility.
The baby-boomer generation created a population surge that subsequent generations have not matched, and that generation is approaching retirement. In addition, the demand for our workers originating from major projects in other industries within B.C., as well as major construction projects upcoming in Alberta, Saskatchewan, Northern Ontario and Newfoundland threaten to draw workers away.
The Construction Sector Council's preliminary data for the 2013-2021 forecast scenario estimates that construction labour force requirements in B.C. will rise by an estimated 22,500 between now and 2021 in response to project expansion demand.
This will coincide with an increase in replacement demand related to the expected retirement of 32,400 workers. About 24,300 first-time new entrants are estimated to become available to fill the overall increase in labour requirements. This means that our local construction industry will need to attract more than 30,000 new workers from outside the industry to meet total labour demands.
The gap created between the supply and demand of Canadian skilled trade workers, caused by versatility and mobility issues, may further compound the challenges. Barriers to mobility can come in the form of workers who are unable or unwilling to move north where job demand is highest.
Skill-versatility barriers, caused by limitations on worker ability to retrain, upgrade and adapt skills to meet the shifting demands that large upcoming projects will require could also become an issue.
Skilled foreign workers bring with them a number of vital solutions to help fill the gap, particularly in peak times. Years of work in trade occupations in their home countries give them experience, something that cannot be taught or garnered quickly. This experience, coupled with existing job-ready skills, allows them to not only step into the roles of those in our industry who are retiring, but to also effectively train our young people to fill those roles in the future.
The versatility and flexibility of skills that these workers bring can allow them to meet the constantly changing demands of upcoming projects. Mobility is often not an issue for foreign workers, as they have yet to establish roots in Canada. Many skilled foreign workers have intentions to live long-term in Canada, contribute to our economy, and help build our province. The Provincial Nominee Program provides incentive for these workers to come to B.C. by offering workers with skills and experience the opportunity to become permanent residents of Canada.
The Vancouver Regional Construction Association (VRCA) supports a regulatory framework that ensures fair treatment for both foreign workers and Canadians seeking employment in the construction industry, but the public and legislators need to understand that the construction industry cannot survive without skilled foreign workers, and the benefits they bring with them.