Police body-worn cameras (BWCs) have been a topic of interest in recent months because of their touted benefits of reducing use of force and improving accountability. Thousands of law enforcement agencies in the U.S. have already implemented BWC technology. Conversely, only a handful of agencies in Canada have adopted body cameras.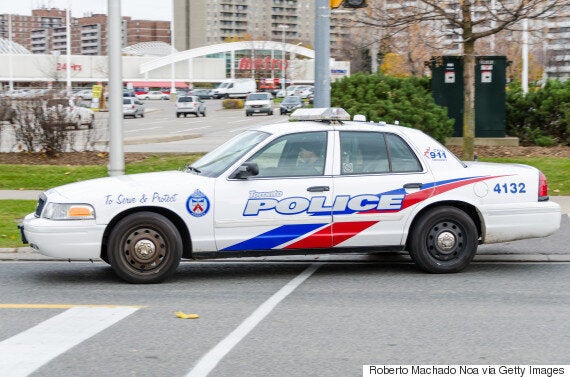 Shortly after the TPS results were released, the Ottawa Police Service (OPS) announced plans to conduct its own study of BWCs in 2017. However, the high costs required to fund a body camera study has hindered Ottawa's plans, and it is uncertain whether or not the service will test the technology.
Among the larger services, only Toronto, Calgary, Edmonton, and Montreal have tested or are currently studying the technology. The only police service in the country to standardize BWCs for its officers is the Amherstburg Police Service -- a small agency in southwestern Ontario.
Why is body camera adoption in Canada moving at a snail's pace compared to that of the U.S.? One reason is because of the cost. The U.S. Department of Justice approved $75 million in grants for local police services to implement BWCs. In Canada, it is up to the local agencies to fully fund BWC implementation.
The costs and the utility of the technology are major issues.
The cost of BWCs are concerning. Despite advances in the technology and cost saving strategies such as cloud-based storage, this technology is not cheap and requires long-term investment and commitment for already cash-strapped police services. Unless there is a government mandate (provincial and/or federal) that provides grants to local agencies, police services will continue to pass on body camera implementation.
Another reason Canadian agencies are not adopting BWCs is because they may not need the technology. A main claim by BWC proponents is that they reduce use of force and citizen complaints. However, these complaints are reported infrequently within several agencies.
For example, Ontario currently has 53 municipal agencies with about half of those being small to medium services. Many of these services receive less than ten complaints per year and some do not even have any reported use of force incidents against members of the public. This is also true for dozens of municipalities that are under OPP control. Why would a service/municipality spend hundreds of thousands of dollars for something they do not need?
The costs and the utility of the technology are major issues. However, the most important reason agencies in Canada are not rushing to adopt BWCs is because of policy concerns. Creating an effective policy may be one of the most challenging issues regarding this technology.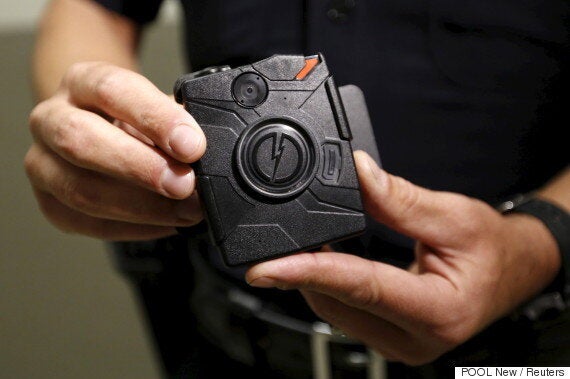 There has yet to be a definitive discussion around privacy, officer discretion over recording, access to footage, and storage. The Office of the Privacy Commissioner of Canada published a guide in 2015 for the use of BWCs by law enforcement agencies. The document addresses the issues around privacy, access, and storage, but it only serves as a guideline for agencies wishing to adopt BWCs. Thus, local agencies are responsible for creating and enforcing a BWC policy.
In the U.S., there are several examples of weak and/or non-existent BWC policies. According to a 2016 study by The Leadership Conference on Civil and Human Rights, several agencies that have policies do not make them available to the public and have a number of shortfalls regarding privacy and access. Some state legislatures have even passed laws that restrict and prohibit body camera footage from being released to the public.
The current state of BWC policies in the U.S. are weak and inconsistent, and policies in Canada are at risk of following suit if we fail to engage in meaningful discussions surrounding BWC use.
Agencies that are contemplating adopting BWCs need to rigorously test this technology to determine its efficacy.
Going further, this technology is advancing so rapidly that camera models currently in use will be outdated by this time next year. At present, some manufacturers are working on new models which will employ facial recognition technology. Cameras will be able to identify a person of interest and signal the officer wearing the BWC to apprehend the individual. The problem with quickly advancing technology (and profit driven manufacturers) is that it will always be steps ahead of any policy, and in the case of Canada, leaps ahead.
Most Canadian police services that are sitting back on adopting BWCs are being wise and perceptive. Investing in BWC technology is a significant decision communities must be cautious with. The evidence concerning the effectiveness of BWCs is inconclusive, and the public needs to be mindful that there may be more issues with this technology than benefits in the long-term.
Body cameras may be a useful tool for some large agencies. Agencies that are contemplating adopting BWCs need to rigorously test this technology to determine its efficacy. However, public expectations need to be realistic if and when this technology is implemented. BWCs will not always guarantee the outcome people want, and they will not appease everyone. For most police services in Canada, and for the communities they serve, it may be wiser to spend money on necessary resources or invest it back into the communities rather than take a risk on something that has yet to be proven.
Follow HuffPost Canada Blogs on Facebook
Popular in the Community