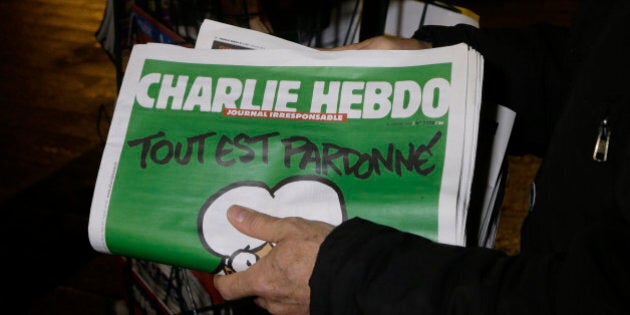 The first such contest was held in 2006 after a Danish newspaper published cartoons of the Prophet Muhammad, and the new contest appears to be a "response" to satirical depictions of Muhammad in the French magazine, Charlie Hebdo.
Obviously, the people behind this nonsense think they are terribly clever. But they are completely missing the point, or points, either deliberately because they are fuelled by hatred, or unintentionally because they are dense as planks.
First of all, no one is going to get murdered for drawing these cartoons. At worst, they will be criticized, but within the circles that have made this contest possible, they will more than likely be praised (and if they win, they will receive a cash prize). There is no courage involved here, no risk, no fearlessly challenging any received wisdom.
In fact, what might get a cartoonist killed in certain parts of the world would be publicly accepting the facts of the Holocaust and creating a series of cartoons about the horrors of Nazi Germany's crimes.
Further, this contest does not enlighten or provoke useful thought. It does not teach or make people think critically. You might have found some of the Charlie Hebdo cartoons vulgar or offensive, but they ask important questions. Why should people in the 21st century even be taking the idea of a blasphemy law seriously? (And yes, Canada needs to act on this.) Why should religions be protected from mockery? And making a comparison between that mockery and the denial of a historical fact -- a monstrous crime -- is absurd. More so when you consider that denial of that particular crime usually stems from bigotry.
The people organizing this contest and their sympathizers could, of course, establish some credibility by acknowledging the Holocaust, its uniqueness and its universality. They could then open a discussion about free speech and whether or not it should have limits. They could show empathy for the victims at the Charlie Hebdo offices, for the victims of anti-Semitism (including the victims in Paris last month), and like the courageous Professor Dajani, they could visit Auschwitz.
And then, if they were so inclined (as I expect they are) they could launch a separate criticism of this or that policy of Israel or France or Canada or any other country whose existence or laws or leaders enrage them. But the madness of incessantly having to diminish the suffering of others, of having to debate things that are not debatable, of desperately trying to make comparisons where none exist, makes one thing quite clear -- there is no serious intellectual motivation behind this contest. It isn't insightful or witty or something that will open any minds. It cannot be taken seriously, except as one more example of the tragic resilience of anti-Semitism.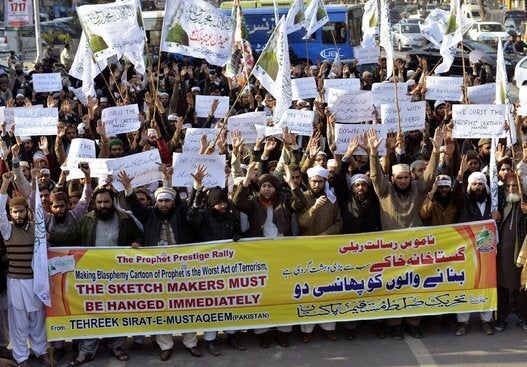 Charlie Hebdo Protests And Funerals
Popular in the Community