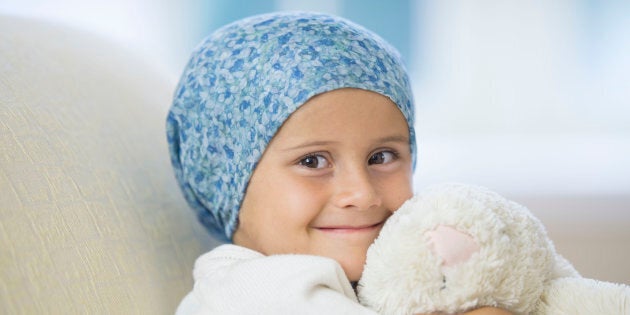 As September draws to a close, I was thinking about the fact that it's Childhood Cancer Awareness month in Canada. I feel such sadness that some kids have to fight this terrible battle and so I wanted to honour these young superheroes. Since my normal style is writing humour lists, I decided to write a humour list about childhood cancer. Here it is:
1. There is absolutely nothing funny about childhood cancer.
So there you have it. My list. There is nothing funny about childhood cancer. Period. Or cancer at all, in fact. I imagine there is not one person reading this who can say that their lives have never been touched by cancer, either in yourself or someone you know.
I have known several families that have been affected by a child's cancer diagnosis. Friends of my family heartbreakingly lost their only child to his second epic battle with leukemia. Another wonderful family's young son is fighting leukemia for a second time, all the while they are selflessly taking time and energy to spread community awareness about this ugly disease. A friend's nephew was diagnosed with a brain tumour a year ago and is bravely battling.
The list could go on. These kids are out there, fighting with every ounce of energy they have, being poked and prodded at every turn, being injected with life-saving drugs that make them feel so horrible that they wish they could just crawl under a blanket and forget about life for a while.
Wouldn't it be amazing if there could be better, easier and more effective treatments for kids fighting this battle? What about a cure? Surely that would be something we could all get behind?
Children continue to have unbridled dreams about the future. As parents hear these dreams, their heart aches and they just pray that their child will have a future. Period.
So here is my real list: Reasons why childhood cancer sucks and deserves our attention and our support not just this month, but every month.
1. A child is in pain. If you have seen an adult fight this horrible disease then you know about the pokes and prods, nausea, hair loss, pain, fear, tests... Now imagine all of these pains, this nausea, the hair loss, the tests, the mood altering drugs... Imagine it all happening to a child. A helpless child. Who may be too young to even understand what is happening to them. Some children have never known anything but the fight. Some children wake up every day knowing that they have more painful pokes and prods ahead of them today. Again.
2. Families of these children go through the absolute wringer. These parents (and other extended family members) know there is a possibility that the outcome may not be good. That their child might lose the battle. So while they watch their little superhero wonder who their teacher will be next year, or make-believe it's their wedding during pretend play or say they want to be a veterinarian when they grow up, the parents know that this is not promised to them. Children continue to have unbridled dreams about the future. As parents hear these dreams, their heart aches and they just pray that their child will have a future. Period.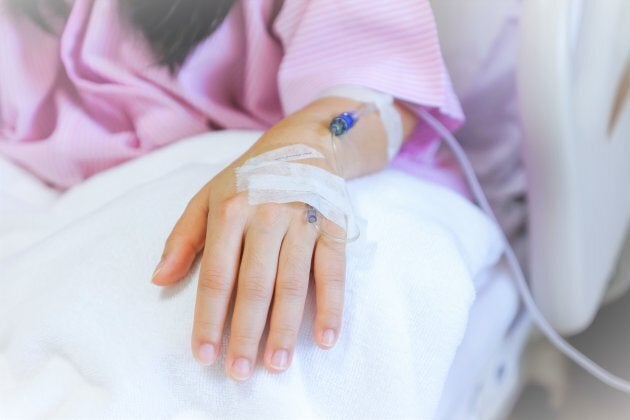 3. The siblings suffer too. They've lost: stability, time with their sibling and parents, and a carefree happy-go-lucky childhood. One parent is often at the hospital, and if the other parent is at home, then their heart is at the hospital. Stark hospital corridors become familiar to the siblings, they learn to wear a face mask like a pro and a sterile hospital room becomes a place where family holidays are celebrated.
4. It can wreak havoc on finances. Often at least one parent has to leave their job. Cancer treatment is not something you can book your holidays around. In two-parent families, sometimes both parents are needed at home full time in order to give extra emotional support to the siblings and to spell each other off. With the income loss they face, these families may end up having to sell their homes or at the very least downsize to make ends meet. And debt becomes the norm. But in that moment, cancer trumps debt. They would give up every cent they have in an instant to make their child well again.
5. It's for life. Even once the battle is over and they've won, there is always the fear hanging over their head that it will come back. And that it will be trickier to get rid of the next time.
So how can we honour these little heroes during Childhood Cancer Awareness month?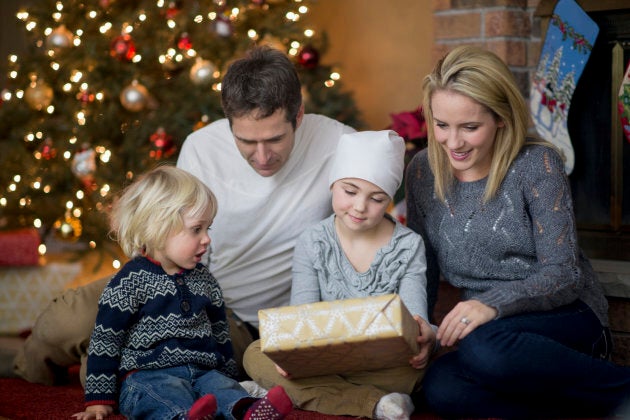 Well there's money, of course. Donating to childhood cancer research (which is sorely underfunded) will allow for breakthroughs in different types of treatments for our youngest patients. There are other ways to help too. You can donate blood since these children often need transfusions during treatment. You can donate stem cells or cord blood and you can also volunteer your time at a community event.
If you know a family going through a childhood cancer diagnosis, you can offer a word of kindness and a listening ear. And knowing how hard this new life is going to be, you can offer them help, in whatever form they might need it, be it financial or even something simple like offering to pick their other kids up from school.
So let's form a Red Rover line with these children and families. Remember that game? Everyone holds hands and when the opposing team sends someone to burst through line, we do not let them through. Let's not let anything else through that might hurt these children more than they've already been hurt. Let's stand together, shoulder to shoulder with these kids and their families and let them know that they are not alone. Their load will be just a little bit lighter knowing that fellow Canadians are fighting alongside them. So please share this and help us all to be part of their Red Rover line.