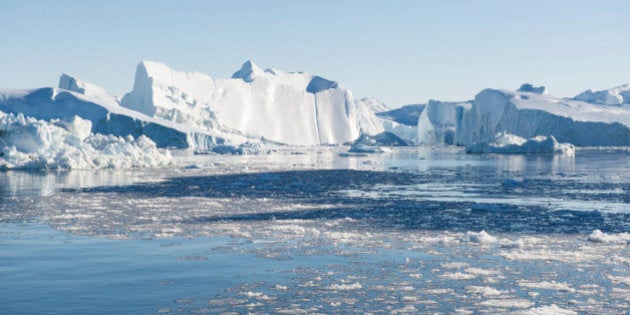 The North Pole is a single point on the Arctic map that falls in an area claimed by three countries. Directly beneath this spot, below the polar ice, is the Lomonosov Ridge, now at the centre of a land dispute. Canada, Denmark and Russia are jockeying for exclusive jurisdiction of the submerged mountain range, which runs across the Arctic and which Danish scientists claim is connected to Denmark by the Greenland continental shelf.
Whoever owns the pole stands to own the energy and mineral resources around it, and a new strategic waterway (eventually).
Land claims between states fall at a vast intersection of international conventions, customs and precedents. Landmark cases like the Island of Palmas (Netherlands v. United States) and Eastern Greenland (Denmark v. Norway) have established the kind of evidence competing countries need to amass. Evidence on discovery, possession, occupation (think flags, sled patrols, police outposts, etc.), empty land, cession, recognition, geography, territorial baselines, and more. All these factors would matter to an adjudicator, if there was one. A UN panel has been tasked with assessing the science behind the claims, but will not decide on sovereignty.
It will likely be through negotiation, not adjudication, that ownership of the pole is settled. That makes all the evidence so far gathered seem somewhat superfluous.
If the facts can end up arbitrary, then a few more arbitrary considerations can't hurt. How do Canada, Denmark and Russia stack up in popular country comparisons? On the indices that measure, in one way or another, good governance?
If the pole went to the country that can best govern it, the winner is Denmark. In second place, Canada would not be bad, especially relative to Russia. But between the two, as one expert told the CBC, "there's absolutely no doubt that the North Pole is most definitely closer to Greenland than it is to Canada." Still, here are some alternative factors to consider:
1. Human Development Index: 1) Canada 2) Denmark 3) Russia
Compiled by the UN Development Programme, this index compares well-being across 183 countries using measures like literacy and life expectancy. These are the performance figures for 2013. Canada comes in first at rank 8, then Denmark at 10. Both are ranked "very high." Russia is a set below in the "high" category with the overall ranking of 57.
2. Corruption Perceptions Index: 1) Denmark 2) Canada 3) Russia
This index measures perceived levels of corruption, defined as "the abuse of entrusted power for private gain," and is compiled by Transparency International. The 2014 report ranked Denmark as number one worldwide for the lowest perceived levels of corruption. Canada comes in at 10, and Russia is in a six-way tie for 136 (alongside Cameroon, Iran, Kyrgyzstan, Lebanon, and Nigeria).
3. World Press Freedom Index: 1) Denmark 2) Canada 3) Russia
The group Reporters Without Borders compiles this index comparing 180 countries. It measures press freedom based on factors like country laws, self-censorship, and violence against members of the media. Denmark takes rank 7 for press freedom, then Canada at 18, and Russia at 148.
4. Energy Sustainability Index: 1) Denmark 2) Canada 3) Russia
The World Energy Council, based in London, ranks 129 countries on sustainability using performance indicators in what it calls the "trilemma" of energy security, energy equity, and environmental sustainability. Each dimension gets a rank of A, B, C or D. On the 2014 index, Denmark is ranked second worldwide with a score of AAA. Canada is number 6 with AAB. Russia is at 54 with ABD.
5. ICT Development Index: 1) Denmark 2) Canada 3) Russia
Compiled by a UN specialized agency, the International Telecommunication Union, this index ranks 166 countries based on ICT developments. The three general indicators are ICT access, use and skills. Denmark tops the list at number one. Canada ranks 23, and Russia is 42.
6. Global Gender Gap Index: 1) Denmark 2) Canada 3) Russia
This index measures the magnitude of disparities between men and women, and is compiled by the World Economic Forum. It looks at gaps in four areas of health, education, economy and politics. Denmark ranks fifth, Canada is 19, and Russia is 75.
7. Global Competitiveness Index: 1) Denmark 2) Canada 3) Russia
From the World Economic Forum, this index compares 144 countries, attempting to assess the drivers of productivity and prosperity. There are 12 data categories: institutions, infrastructure, macroeconomic environment, health and primary education, higher education and training, goods market efficiency, labour market efficiency, financial market development, technological readiness, market size, business sophistication, and innovation. In the 2014 report, Denmark ranks 13, Canada is 15, and Russia is 53.
8. Animal Protection Index: 1) Denmark 2) Canada 3) Russia
London-based World Animal Protection compiles this index based on an assessment of the policies and legislation that protect animals in 50 countries -- the world's largest producers of beef, poultry, pork, sheep and goat, milk and eggs. The index gives an aggregate grade between A and G, for a total of seven possible scores. Denmark comes in at the top with B. Canada gets D, and Russia gets F.
9. Global AgeWatch Index: 1) Canada 2) Denmark 3) Russia
An inaugural index by HelpAge International ranks 96 countries on the well-being of their seniors. The index looks at indicators in four main areas of income, health, capability and enabling environment. In the 2014 index, Canada is fourth, Denmark is 12, and Russia is 65.
10. Global Peace Index: 1) Denmark 2) Canada 3) Russia
The Global Peace Index from the Institute for Economics and Peace measures the relative peacefulness of 162 countries. The index considers factors like involvement in conflict, and domestic safety and security. Denmark ranks second worldwide, followed by Canada at 7, and Russia at 152.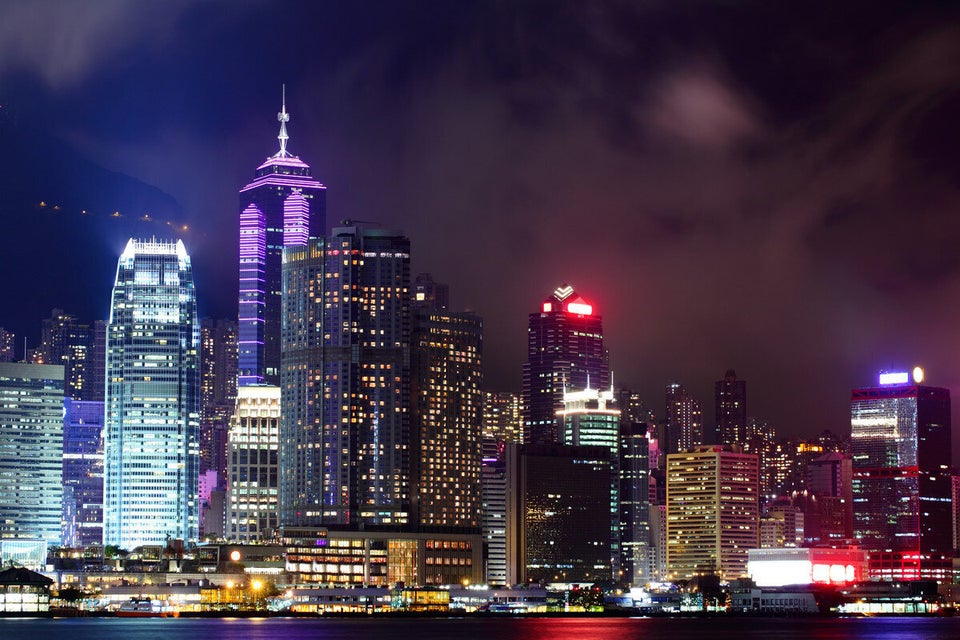 Human Development Index Rankings, 2014