TORONTO — It was billed as a last-ditch effort to shore up support, but many of the 13 candidates who took the stage Friday at the Conservative leadership convention in Toronto seemed to acknowledge that they had little chance of winning and instead used the opportunity to tell voters why they ran.
Quebec candidate Steven Blaney, who campaigned fervently against perceived front-runner Maxime Bernier's plan to abolish supply management but consistently ranked in the bottom third of candidates, conceded that his competitor had won.
"Maxime, I must say you were my favourite target. I am proud to have defended my ideas respectfully and like you, I'm proud to be Conservative, and as we have done for 10 years, we will continue to work together for a stronger, richer and more prosperous Canada," Blaney declared from the stage.
Calgary MP Deepak Obhrai told HuffPost Canada he expects to be in last place when the ballots are counted Saturday.
"I would have liked for there to have been fewer candidates this late into the race," he said.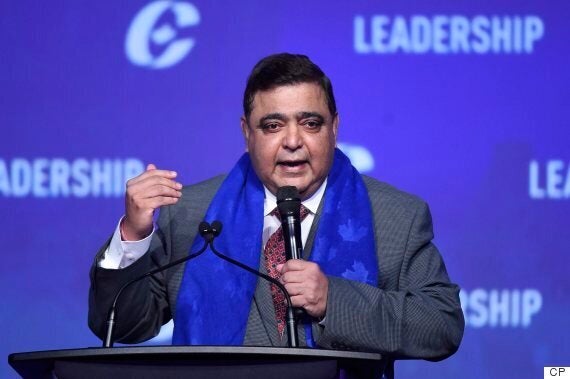 Scheer, whom polls place in second place behind Bernier, said a field of 13 meant less scrutiny given to the perceived front-runners and "less opportunity to provide that contrast," because the debates didn't allow for substantive exchanges.
Scheer had hoped some candidates — many of whom share very similar platforms — would have withdrawn, endorsed him and created a sense of momentum around his candidacy.
But Obhrai saw no issues with a large field of contestants. It's not up to leadership candidates to say who has the right to be in the race, he said, the decision lies with the membership.
"Every one of us who came on the stage came for a reason," Obhrai said. We came with a constituency that wanted a voice. I was speaking for diversity, inclusiveness."
In late April, celebrity businessman Kevin O'Leary bowed out of the contest and endorsed Bernier. Manitoba physician Daniel Lindsay quit in December and endorsed Ontario MP Erin O'Toole. In October, Ontario MP Tony Clement told reporters he had no pathway to victory and endorsed Bernier.
Yet, even with O'Leary, Lindsay and Clement out, 13 candidates remain.
So, why didn't more withdraw?
It's a question many members, journalists, leadership campaigns and even party organizers have been asking themselves for months.
Back in February, when there were 14 candidates in the race, Ontario MP Lisa Raitt said seven contestants needed to take a hard look at themselves and their campaigns and consider who could realistically lead the Conservatives to victory in 2019.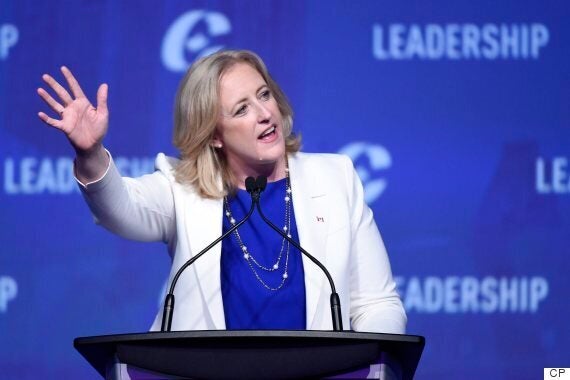 "It is time to put aside our arrogance — it could be time to put aside our desire to continuously be on the stage — and think about what is best for the party, and we are getting very close to the end of this," she said.
Raitt refused to identify the seven she was referring to but said she was one of them. "I am one of them that has to have these serious conversations, without a question."
But Raitt didn't pull out. Neither did any of the bottom tier of candidates, who barely register in public opinion polling, namely Obhrai, Blaney, Andrew Saxton, Rick Peterson, and Chris Alexander.
On Friday, Alexander insisted that he can still win the race.
"I don't believe the polls," he said.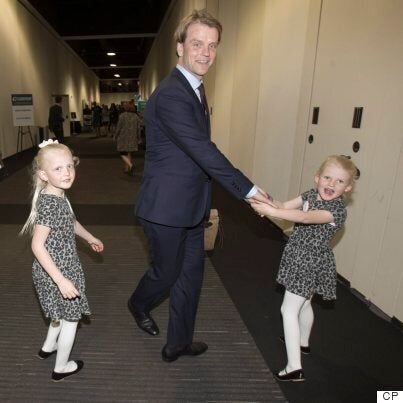 "The combination and permutations are unpredictable because of the complexity of this preferential ballot," he said. The Tories have a 10-slot ranked ballot that is also weighed to ensure that all ridings across the country carry the same influence, regardless of membership size.
Alexander said he stayed in because he believes neither Scheer nor Bernier should become the party leader.
Bernier's policies are "a high-grade, high-octane libertarian program. Canadians are not going to buy it," he said. Scheer, he added, just wants to "rekindle the flame of the Harper era. It's not going to work. We have to turn the page."
Peterson, a Vancouver venture capitalist, said he also believes "there is a chance I can win."
"Nobody pulled out of the contest … because every one of us is competitive, every one of us raised the money, and had the support to go all the way. Why would you not go all the way and do the best you can?"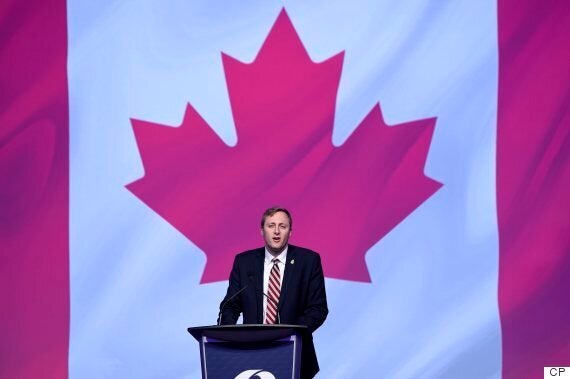 Saskatchewan MP Brad Trost's campaign manager, Joseph Ben-Ami, told HuffPost that the contest's rules were set up in such a way that there was "really no encouragement for anyone to drop out.
"There was no incentive. Once a candidate paid their entrance fees [$50,000] and their refundable deposit [$50,000], the deposit was a compliance deposit so as long as all the candidates and campaigns followed all the rules, they get their deposit back.
"Normally, their deposit is a performance bond, so it's based on a minimum amount of support." If a candidate believes they won't get enough support to meet the minimum threshold, Ben-Ami said, "normally candidates will drop out because they don't want to forfeit their refundable deposit."
Without that incentive, he asked, why would someone drop out? "You get to raise your national profile and whatever."
Trost, a proud social conservative, thanked his team and volunteers for pushing a "cause we believed in."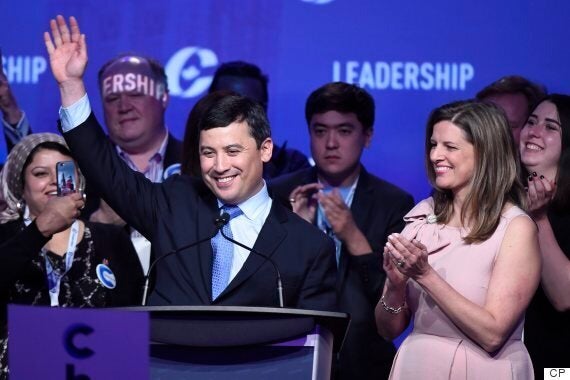 "Some in our party believe that we who believe in the culture of life, … traditional marriage, and the natural family are old-fashioned. They say we should be quiet. Maybe drop out altogether. I say they are wrong," Trost told the audience to warm applause.
Although they are unlikely to win, Trost and fellow social conservative, Pierre Lemieux, may have influenced other candidates' policies by signing up thousands of members whose second- and third-ballot support was courted by other contestants. Bernier, O'Toole and Chong, for example, all pledged that as leader they would allow social conservatives to table any bills or motions they desired — something prime minister Stephen Harper was loath to do.
"For the price you had to pay, it gives you a pretty excellent platform," Chisholm Pothier, Michael Chong's director of communications, said to HuffPost about the party's $100,000 entrance fee.
"Clearly, [the barriers of entry] weren't high enough, because there are probably three tiers of candidates, and the bottom tier, in my opinion, is kind of forming an obstacle to this process," he said, speaking on his own behalf. "Like, there [were] 13 speeches tonight. The debates were painful to watch because there was 13, 14 candidates on stage. … There are candidates in this race who didn't win their seats as MPs last time," he said. "I think the party is probably going to have a look at that."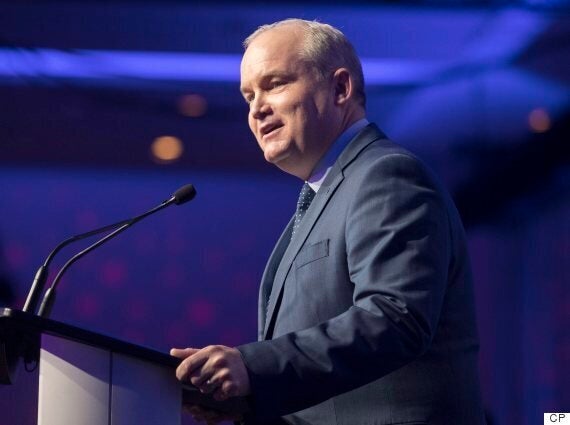 In February, the Conservative party tried to coax candidates to drop out by telling them that if they bowed out before March 31 they could immediately get their $50,000 deposit back, rather than having to wait until June, party spokesman Cory Hall said.
Clement, who now serves as a senior adviser to Bernier, said that wasn't enough motivation for anyone to leave the race. "There was zero cost to keep sending out emails of your policy position."
"Next time, we've got to look at a primary system where you can whittle down people over a series of primaries in provinces or ridings over a series of successive days or weeks," he said. "That is something that I proposed to the party already."
Clement's suggestion would see voting happen in the same fashion but in different regions at different times. Ontario and Prince Edward Island might vote one month, and the next, Saskatchewan and Quebec. "That would automatically whittle down the race to a few contenders," he said.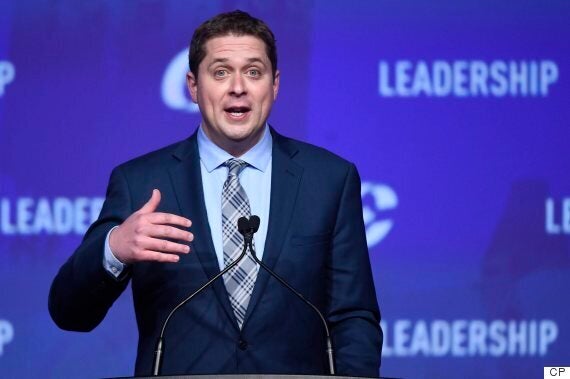 As for Raitt, who mused about quitting, campaign adviser Darell Fowlie said she remains in the race because she is a voice for important constituencies where the Conservatives need to do better in 2019: the East Coast, urban areas and among women. "Lisa represents all three," he said, of the Milton, Ont., MP who was born and raised in Cape Breton.
Fowlie also noted that Raitt had made the call for candidates to drop out when O'Leary — whom she strongly opposed — was still in the race. Raitt, he said, would be equally comfortable with Bernier or Scheer as a leader. "She's been impressed with Andrew … and she has great relationships with Max."
"Lisa said she could work for whomever," he said.
On Friday, Raitt made an eloquent call for party unity.
"No matter who prevails this weekend, it is our responsibility as Conservatives to rally behind the new leader. Much like our previous generation of Reformers and Tories, the East and the West, rallied behind Stephen Harper," she said, to applause from the crowd. "When we are united, we win; when we are divided, we don't."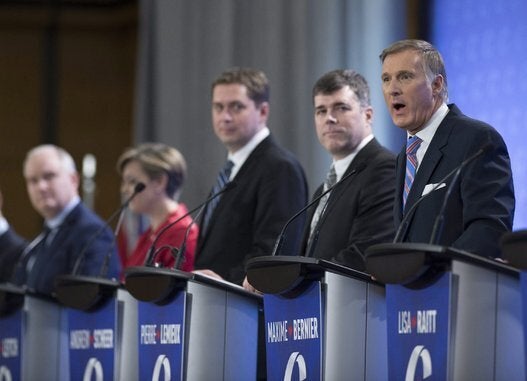 Conservative Leadership Candidates