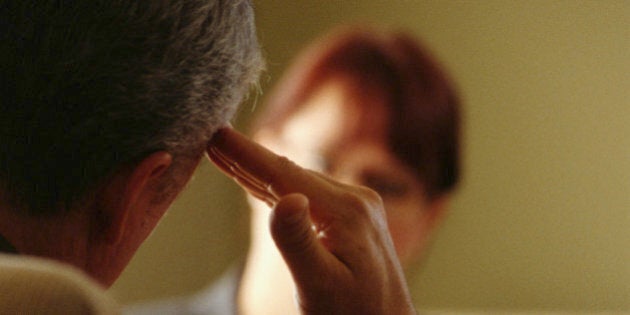 When a high-risk, low functioning repeat child abuser was released from prison in the Hamilton area in 1994, many locals responded with predictable revulsion. Harry Nigh, a Mennonite pastor, was not among them. He gathered a small group of people who reached out to the man, offering support and accountability. The man never reoffended.
That effort eventually lead to 16 Circles of Support and Accountability (CoSA) organizations across Canada, and similar initiatives in nine other countries. The CoSA model matches released high-risk sex offenders with three to five volunteers who generally meet weekly to offer support, friendship and no-nonsense accountability.
A recently released report shows that the federally funded program has been effective in working toward its motto: "No more victims." It also saves the government money by reducing repeat sexual assaults and keeping people out of prison. Despite that, Ottawa is backing away from CoSA. Many of the CoSA programs across the country are now scaling back or shutting down.
Correctional Services Canada (CSC) funded CoSA since 1996. In recent years, their annual contribution was $650,000. Half of that was cut as of March 31. The other half is a previously signed contract with Mennonite Central Committee Ontario which has been told the contract will not be renewed after it runs out in 2018.
The other source of funding was a five-year, $7.5-million Demonstration Project grant from Public Safety Canada (PSC) that allowed CoSA to significantly expand its activity. The five years ended last September.
The recently released report, paid for by PSC, assesses the Demonstration Project. It shows that two per cent of CoSA participants sexually reoffended over the three years following release from prison, compared to 28 percent among similar populations not enrolled in the program. These stats are consistent with other studies of CoSA programs in Canada and abroad.
The study calculated that the cost of preventing a repeat sexual assault within the CoSA context was $53,000. The societal cost of a sexual assault was calculated at $240,000. The bottom line conclusion is that CoSA reduces sexual offences, improves public safety and saves government money.
Josée Sirois, who speaks for PSC, said in an email, "the [CoSA] project evaluation results will be used to inform future direction and evidence-based approaches regarding crime prevention and impacts on recidivism rates," but the department is not considering provision of further funding for CoSA at this time.
Sara Parkes, who speaks for CSC, said "a significant portion of CoSA activity falls outside of CSC's formal mandate" and the department encourages "its partners" to find alternative sources of long term funding.
David Byrne, who represents CoSA organizations across Canada says two sites will likely have to close immediately, and only a handful are likely to survive into 2016 unless core funding is found. These changes "create a less safe environment for everybody," he says.
Meanwhile, the federal government is pushing hard on public safety initiatives that emphasize punishment, including Prime Minister Harper's March announcement of a "life means life" law, that would deny people serving a life sentence any chance of parole except through an appeal to the federal cabinet.
A spokesperson for Stephen Blaney, the minister responsible for both Public Safety and Correctional Services, said the government "believes that dangerous sex offenders belong behind bars" while also believing that "those who have an interest in rehabilitating themselves should have support." With respect to CoSA, he said, "funding for this particular program has run its course, but we are always interested in partnering with other programs in the future."
Robin Wilson--a long time researcher of CoSA programs, leading promoter of CoSA in the U.S., and former CSC psychologist--says the current government seems to have forgotten the world class Canadian research that has shown conclusively that "more punishment does not equal less crime." He says other countries used to emulate Canada's approach to criminal justice programs and now Canada seems to be emulating the U.S. which has the "highest incarceration rates in the known universe" and is slowly turning away from the tough-on-crime approach that has proven ineffective and extremely costly.
With the reduced funding, CoSA Canada is exploring the innovative Social Impact Bond funding model. Under this approach private investors would front money for CoSA operations and if the programs demonstrate results that save government money, by avoiding the costs related with people re-offending, then government would pay back the investors with interest. Social Impact Bonds have been used for young offender programs in the U.K. and U.S.
In February, the federal Standing Committee on Public Safety issued a report on the matter that recommended that the department identify programs that could be transitioned to this form of funding.
Sirois said PSC has "no specific comment at this time" on the possibility of Social Impact Bond funding for CoSA.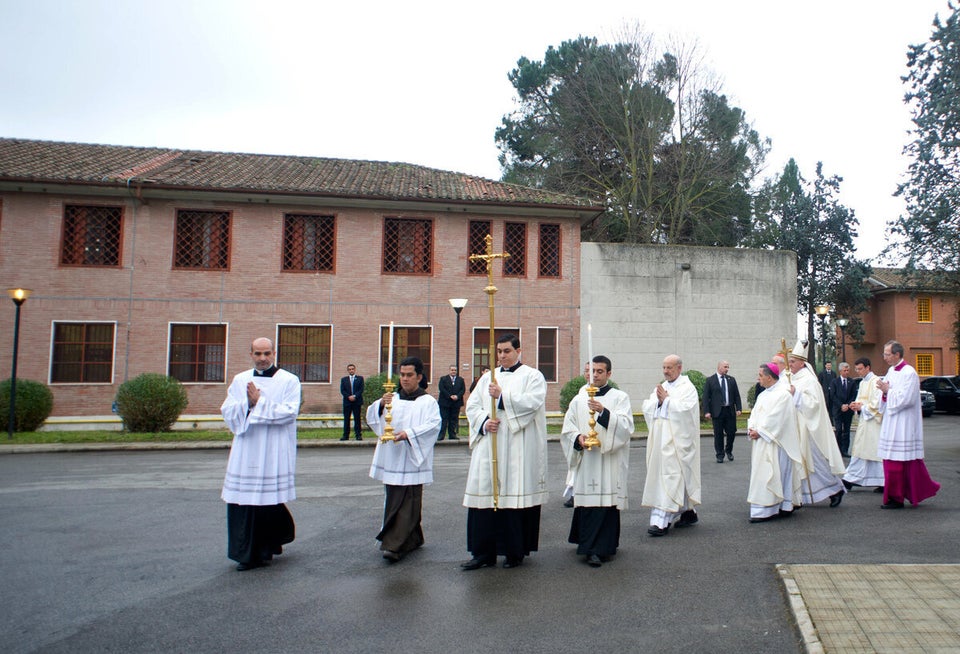 Pope Francis Washes And Kisses The Feet Of Offenders At A Juvenile Detention Center In Rome
Popular in the Community